Pivot to First-Party Data to Fuel Your CDP and Enhance CX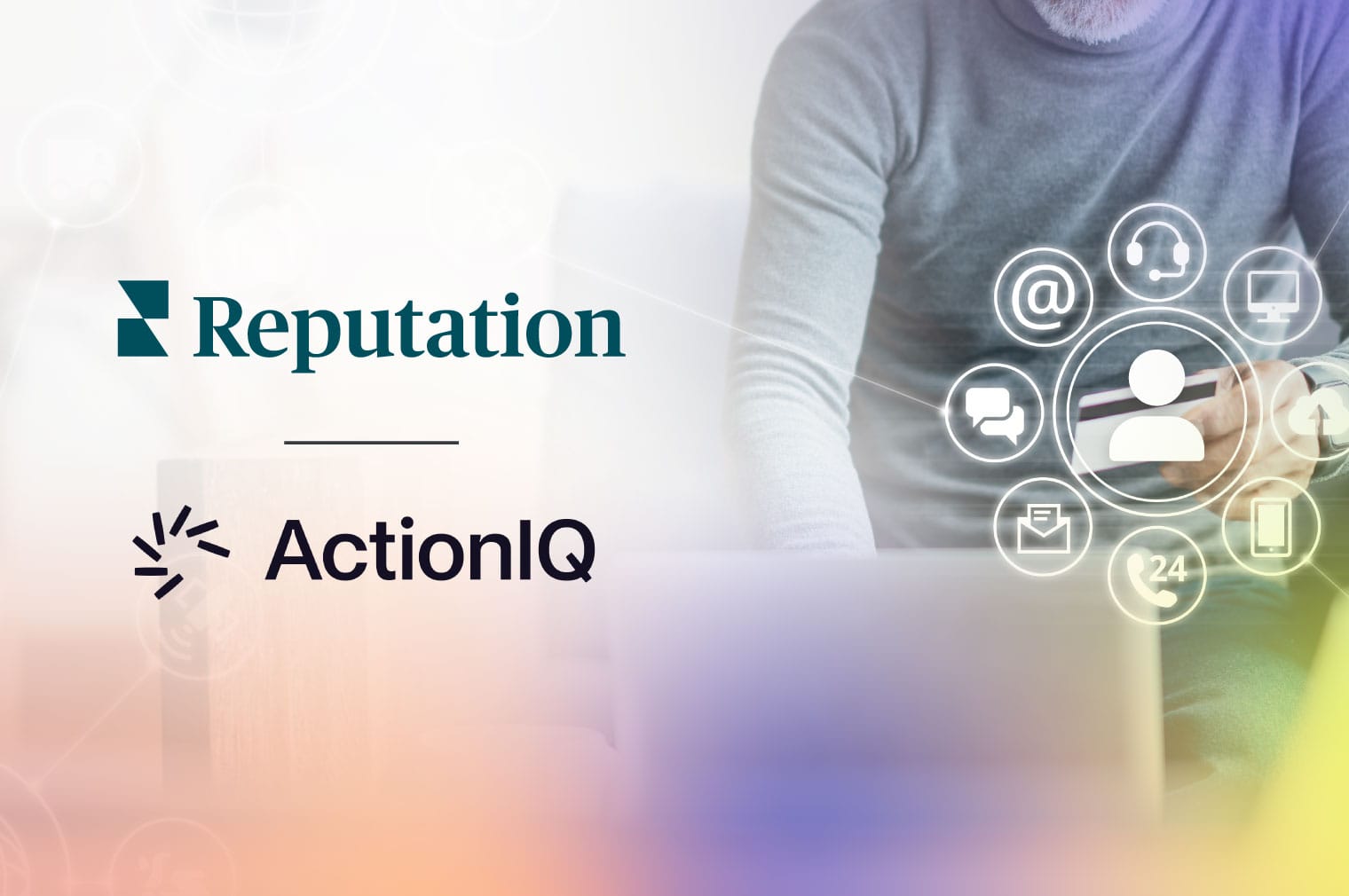 By: Timi Chu (Reputation), Florian Delval (ActionIQ), and Mackenzie Johnson (ActionIQ)
Customer data platforms (CDPs) have become increasingly important to senior executives. These solutions help businesses understand their customers by collecting first-party data (i.e., data collected directly from their customer interactions) and delivering valuable insight into their preferences and purchasing behavior to ultimately, activate informed customer experiences. Recently, CDPs have been getting even more attention as heightened consumer privacy controls pressure businesses to leverage first-party data and deprecate their data management platforms (DMPs) in favor of future-proof solutions. 
DMPs have traditionally relied upon third-party cookies to execute acquisition marketing use cases. With Google Chrome deprecating third-party cookies by 2024 and regulations continuing to increase pressure, many leading DMPs are being sunset.
As organizations look to continue to execute key acquisition marketing use cases post-third-party cookie deprecation and the subsequent sunsetting of DMPs, many look to a CDP as the answer. But it's not a CDP alone that will solve these challenges.
A CDP, paired with your organization's full breadth of data, will help you prepare for disruption while simultaneously improving customer experiences. Read more to understand the benefits of a CDP paired with sentiment data and how it can help you future-proof your ad tech stack in a way that is flexible and scalable.
What is a Customer Data Platform?
A CDP is a tool that collects and stores all your customer data in one place and enables you to activate that data across multiple channels. All your business applications, processes, and marketing efforts use that data for a variety of reasons, including the creation of profiles for personalized marketing.
CDPs rely primarily on first-party data. This is data collected by your company when someone interacts with you directly. First-party data is the most valuable data that you can get about your customers because it comes directly from the customer.
Armed with first-party data, CDPs build customer profiles that make it possible to personalize content and experiences at scale. For example, a business's sales team can create personalized offers based on an understanding of a customer's lifestyle preferences and interests. The marketing team can launch online and offline campaigns customized for different customer segments. From there, the website team can personalize content for that person on a one-to-one level.
How Can a CDP Prepare my Organization for Future Disruption?
A CDP enables organizations to unify data from any source while resolving customer identities and then activating that data across channels. The CDP also allows organizations to achieve privacy-compliant identity resolution across first-, second- and third-party data. Ensuring your data is as comprehensive as possible is key in achieving a customer 360 (AKA a comprehensive 360-degree view of your customers).
With the deprecation of third-party cookies and the subsequent end of DMPs, organizations will have to reevaluate their strategies for acquiring customers and determine new ways to capture customer data.
A CDP does this by collecting data from multiple sources. Increasingly, businesses need customer sentiment data to get a complete 360-degree view of the customer. This need is uniquely solved by Reputation and ActionIQ by consolidating sentiment data from sources like surveys, customer ratings and reviews. This gives the brand a complete picture of both public and private consumer perception. A leading CDP offers:
Centralized collection— Collect and unify real-time customer events in one location for decisioning and activation.
Complete intelligence— Combine streaming and historical data to power personalized real-time experiences.
Omnichannel activation— Orchestrate and monitor real-time customer experiences across every channel.
How Are CDPs Evolving?
The value of the CDP is enhanced by additional datasets.
Traditional CDP data sets collect valuable customer data that provides insight into who your customers are, what they're buying, how they interact with your brand, and where they interact with you. Although this data is extremely powerful, it only tells part of the story about digital consumer journeys. CDPs can be even more powerful when individual consumer profiles and behaviors are paired with brand perception and local sentiment data. That's where sentiment data provided by Reputation comes into play.
For example, ActionIQ's CX Hub may know that John Doe lives in Los Angeles, loves to buy new shoes, and has a tendency toward faux leather. But, how does a business know if John Doe has had negative store experiences?
If they have Reputation data and see that a shoe store on the west coast has terrible reviews, they may decide to target John Doe in an email campaign for online purchasing until the store improves its in-person service.
Future CDPs will stand apart by collecting sentiment data from various sources to give the brand a complete picture of the effectiveness of their CX. With that insight, a brand can become more empathetic to its customers' needs and improve both its marketing and CX.
ActionIQ is one of the few CDPs that can effectively provide customer sentiment data through its partnership with Reputation. To ensure that ActionIQ is up to date with valuable customer sentiment, Reputation relies on artificial intelligence to collect sentiment data from sources ranging from ratings and reviews to social media comments.
How Else Can a CDP Help?
A CDP offers several benefits such as:
Competitiveness. Businesses are being affected by the rise of the Feedback Economy. Brands that respond to customer feedback to deliver a better CX have an advantage over those that do not.
Empathy. A CDP helps a business be more empathic to its customers. Empathy gives a brand a competitive edge. According to Adobe's 2021 Digital Trends report, empathy is the future of customer experience. A TELUS International survey says while it should always be a priority for brands, the pandemic has amplified the importance of empathy.
Agility. With a CDP, your business will have direct access to customer data to self-serve their use cases, as well as activate it across any system or channel. This will help marketing, sales, and customer service teams move quickly and save technical teams from ad hoc requests.
Adaptability. A CDP gives your technical teams the power to add or expand capabilities with modular solutions that integrate with all data sources and channels, as well as decide where customer data is managed. This will help engineering and operations teams future-proof your CX stack and maintain control of data security and privacy.
Efficiency. Your organization will have the power to automate expensive and time-consuming manual processes with a CDP. This will help all teams more effectively carry out business-critical tasks and free up time to focus on higher-value work.
Why Should I Prioritize an Investment into a CDP Now?
It's important to prioritize a CDP now for a number of reasons:
CDPs improve the customer experience as they evolve to collect sentiment data. A better customer experience means better business performance. According to the Temkin Group, companies that earn $1 billion annually can expect to earn an average of an additional $700 million within 3 years of investing in customer experience. 86 percent of buyers will pay more for a better CX.
A CDP is more essential in light of privacy controls. Privacy laws are tightening, making it more difficult for brands to track and target customers using third-party data. In addition, both Apple and Google have enacted privacy controls that are making third-party data less targeted and useful. But a CX hub is not affected by privacy controls because a CX hub relies on first-party data.
How Does a CDP Collect Sentiment Data?
A CDP supports and collects your organization's full breadth of real-time customer behaviors across your website and digital properties. Organizations must collect data from multiple sources to capture a full understanding of their customers.
Surveys and ratings/reviews that a business collects on its own website. This is known as structured data.
Data that a business does not collect through formal feedback mechanisms, including ratings, reviews and social media comments. This unstructured data, also known as "data in the wild," gives a business an ongoing and valuable look into customer feedback, but it is enormously difficult to collect and analyze.
ActionIQ and Reputation work together to power the ActionIQ CX Hub with a complete data set with both structured and unstructured data. Reputation relies on artificial intelligence to collect massive amounts of sentiment data to ensure that ActionIQ is up to date with valuable customer sentiment.
Augmenting audience data with Reputation's layer of brand perception and local sentiment data enables you to make more informed decisions on marketing strategy and customer retention.
With Reputation and ActionIQ's combined offering, businesses can obtain a unified customer profile through combined data sets to make informed decisions on marketing strategy and improve customer experiences.
Learn More
Learn more about our joint solution with ActionIQ. Get in touch with our experts to discover how ActionIQ's CX Hub paired with Reputation can future-proof your MarTech stack — while maintaining control of your customer data.