RXM in Action: Manage the Customer Journey at Scale with Social Suite
Reputation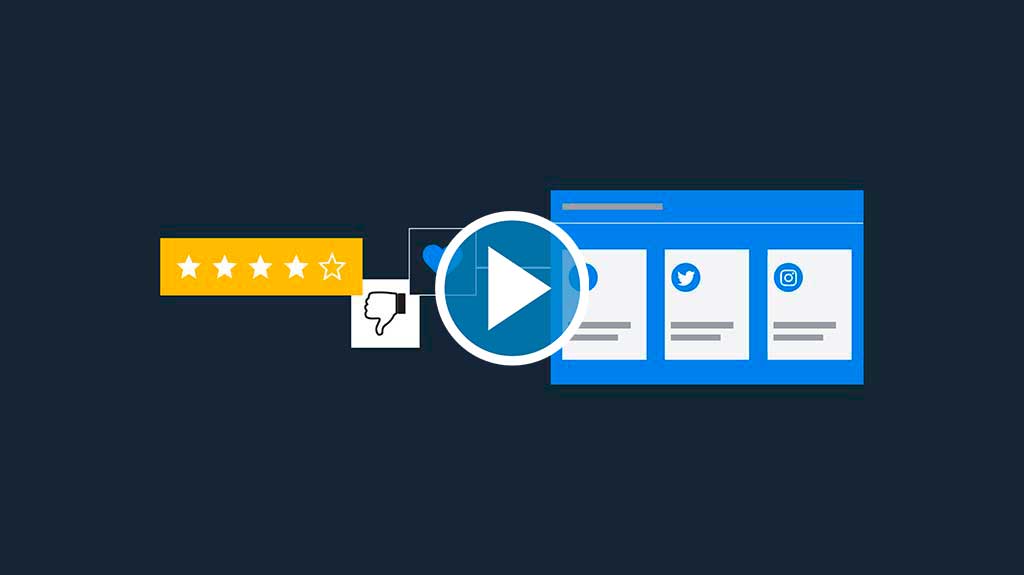 Social media is a critical part of your online reputation, but for multi-location enterprises managing social channels for each location can seem impossible. Enter the Reputation.com Social Suite which is specifically designed for multi-location businesses.
The nature of social media's massive amounts of valuable unstructured data necessitates an expert tool that can monitor and respond at scale anywhere the customer voice has influence. In this presentation we discuss how Social Suite allows you to impact the customer journey at every touchpoint at scale, increasing engagement, improving experience and even managing crises. We're joined by Reputation.com Sr. Product Manager Timi Chu who will expound on a client case study and break down how this tool engages customers on an individual level. Viewers will learn:
Common pitfalls and challenges of social media management
How a social media tool benefits both customer experience and marketing teams
How to overcome bandwidth issues when managing social media
Benefits of an integrated social media tool in a reputation experience platform
Sion Owen
Sr. Product Marketing Manager at Reputation.com
Sion Owen is responsible for translating complex engineering and technology-speak into simple language so customers can take advantage of Reputation.com's suite of company enhancing solutions. Before joining the team he served in leadership and communication roles at BMW Group, Startup Institute and Pitch Circus. Sion has a BS in Marketing and International Business from Indiana University and an MS in Communications from Northwestern University.
Timi Chu
Sr. Product Manager at Reputation.com
Timi is responsible for co-creating the product and technology roadmap at Reputation.com. Before joining the team she worked in product management and software development at McMaster-Carr and in similar roles in the science and education sectors. Timi obtained a Master of Science in Biomedical Engineering at Northwestern University and a Master of Business Administration at the University of Chicago Booth School of Business.
Presenters: Siôn Owen, Timi Chu, Colby Kennedy
Recorded Dec 03 2020 ❘ 45 mins