4 Ways to Be a Good LGBTQ+ Ally (Both Personally & Professionally)
Reputation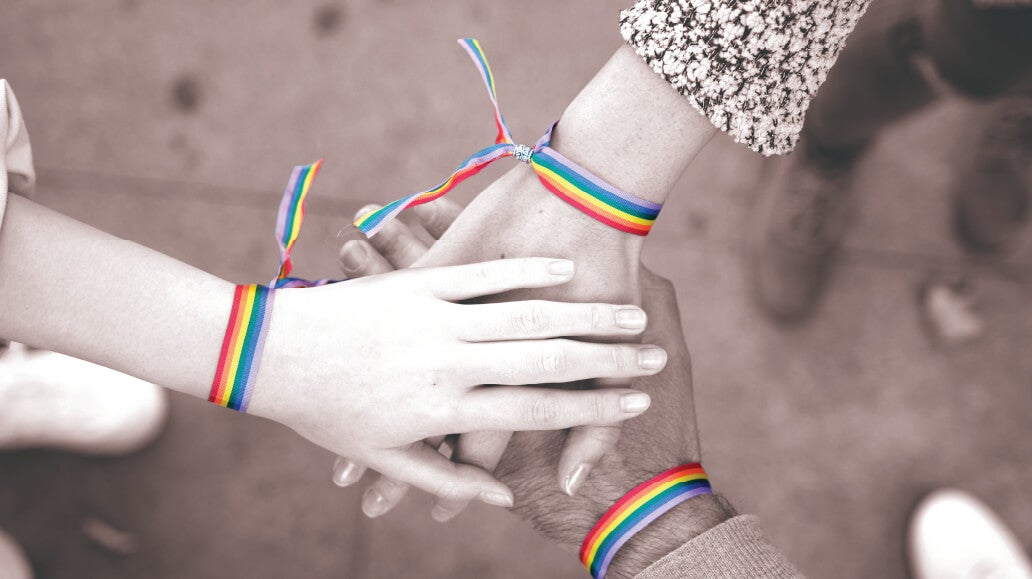 June is Pride Month and a great time to recognize and celebrate the LGBTQ+ community, but here at Reputation, we strive to be allies year-round. Diversity, equality, inclusion, and belonging are the foundation of our culture. We are committed to growing an inclusive global team of talented professionals with varying perspectives and beliefs from every background. Diversity ensures that our collective experiences and ideas enable us to be innovative and win as a team. But in order to build that diversity, it's important to look back.
The History of Pride Month
June was chosen as Pride month to remember the Stonewall Riots that broke out in Greenwich Village, New York City, on June 28, 1969. After police raided one of the city's most popular gay clubs, patrons fought back in protest. The confrontation sparked a gay rights uprising that grew every year in other American cities and abroad. The Stonewall Inn is now a designated US national monument, and New York City police issued an apology in June 2019 for its officers' actions back in 1969. The movement also spawned the British charity Stonewall, which was founded in 1989 to lobby for equal rights for LGBTQ+ people and is now the biggest LGBTQ+ rights organization in Europe. As the world begins to open back up after the coronavirus pandemic, Pride Month 2021 events are a mixture of online and in-person. WorldPride, will be split across two cities in Scandinavia. Other notable marches and celebrations are held around the world — from New York to Rio de Janeiro to London and more. 
How to Be a Better LGBTQ+ Ally
We recently asked our team for tips on how to be a better LGBTQ+ ally at work. 
Whether you are part of the LGBTQ+ community, an ally, or striving to be a better one outside of the office, these tips can help to promote diversity and inclusion in the workplace for all:  
Be Proactive: "

To be proper allies, we have to be a bit proactive; passive support is better than nothing but doesn't inform or support the same way as being proactive."

At work, this can mean having a dedicated communication channel to share topics like supreme court decisions or the history of the struggle of the LGBTQ+. In our personal lives, it could mean sharing educational or topical posts you are passionate about on your personal social media channels.
Be a Partner

: "Partnering with allies and identifiers to get input, and get guidance about what's important to them is really important."

In order to be a good partner, we need to take the time to have open-minded conversations with our family members, friends, and colleagues that are part of the LGBTQ+ community to truly understand the adversity and challenges they face.
Be Yourself and Be Open

: "The most vital way we can support EVERYONE is by creating a corporate/business environment where everyone brings their whole self to the workplace; empowering all individuals to bring their authentic self."

This can feel like a big lift for companies and individuals alike, but if we all make it our duty to be authentic and provide an open environment it can lead to incredible results.
Be Thoughtful with Your Words

: "Think before you say something, especially if you wouldn't say it to a straight person or couple. For example, people are often curious about how a lesbian or gay couple has a baby; but that's no one's business but theirs. But you wouldn't ask a straight couple how they conceived their baby. One more example is when an assumed-to-be-straight person has to clarify their relationship. Every time that person does this, they are coming out — please be sensitive to this."

To be a strong ally, it's acceptable to ask questions but make sure to gut check yourself first to avoid asking invasive or inappropriate questions.
Why LGBTQ+ Inclusion in the Workplace is Important
While we have seen tremendous progress in the fight for LGBTQ+ equality, inclusion, and rights in many countries, the reality is that we are far from being fully equal in every aspect of society. Your organization should be a place where all employees feel safe. Ensuring that you and your team are LGTBQ+ allies that are always willing to learn and listen is a great place to start. 
Now that you're armed with tips for being a good LGBTQ+ ally, it's time to make sure your business is inclusive as well. Take a look at our post on showing your support to the LGBTQ+ community with your Google My Business listing.