How Tech Can Help Nurseries Earn 'Outstanding' Ofsted Grades
Paul Modaley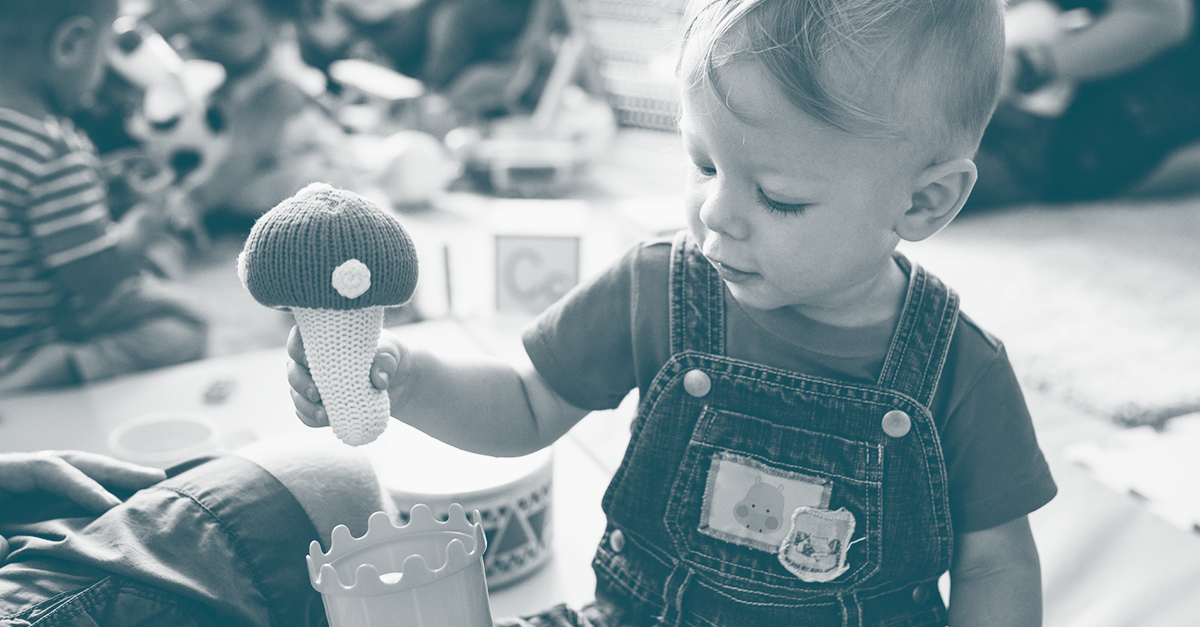 With some of the world's highest childcare costs, British nurseries and daycare centres must boast 'outstanding' Ofsted grades to win over picky parents seeking top-class early years provision for children.   
Ofsted's Early Years Inspection Handbook outlines the inspection process for early years settings in England. The inspectorate scrutinises registered nurseries to 'bring about improvement in education provision' as well as to provide 'important information to parents, carers, learners and employers about the quality of education, training and care.'
Naturally, early education providers strive to deliver the highest quality of education and child care possible to learners by aiming for continual improvement and reaching for Ofsted's 'good' or 'outstanding' inspection ratings. 
At Reputation, we understand the challenges faced by nurseries when it comes to impressing parents, carers and inspectors online. The various solutions within our platform enable educational settings and daycare providers to drive improvements in standards and achieve 'outstanding' Ofsted ratings. 
Making the Grade
The Ofsted inspection process is rigorous and presents numerous challenges to early years settings. Some nurseries may find meeting certain criteria on Ofsted's framework particularly challenging. 
For example,  leadership teams in early years settings need to evidence how their organisation gathers, documents and acts upon parental views. Ofsted inspectors use evidence of the parents' voice to determine 'how well the provision works in partnership with parents to support children's learning and development, and the promotion of their well-being.' The Early Years Inspection Handbooks states that inspectors need access to settings' 'complaints log and/or evidence of any complaints and their resolutions.'
Therefore, it is critical that early years settings present to Ofsted a centralised bank of comments and complaints from parents,  rather than relying on the inspection-day dialogue between Ofsted inspectors with parents and carers. 
Engaging parents and carers, and evidencing these processes, are intrinsic to 'good' or 'outstanding' performance. However, nursery managers often cite involving parents as a significant challenge but one which must start 'from the very beginning of a family's relationship with the setting'. Efforts to involve parents, while sincere and thoughtful, are often difficult to scale without the right technology to reach busy parents via digital channels, such as social media or SMS.
Online channels are seen as important by Ofsted too with the inspectorate scouring the internet prior to inspections 'to see whether there are any safeguarding or other issues relating to the provider that may need to be followed up during the inspection'. Nursery operators must therefore ensure they are not only aware of what is being said about them online but that they are also equipped to respond and manage content on internet sites such as social media and review sites.
Technological Solutions For Providers of Early Years Education and Care
In the digital age, providers of daycare and early years education can better communicate with families and overcome Ofsted's hurdles by using innovative solutions. The right technology can support communications, gather information, centralise data and make feedback actionable for nursery operators.
Engaging Parents and Carers
Nurseries operating across one or multiple locations can leverage Reputation to automate survey deployment and analyse survey responses. Not only do digital surveys enable deployment at scale but they also cut costs and allow for easier standardisation.
Nursery operators may also demonstrate their efficacy to regulatory bodies and prospective families by requesting and responding to reviews from parents and carers. By doing this, nursery operators can demonstrate effective communication with parents and willingness to act on that feedback to Ofsted. Moreover, online reviews build social proof that a nursery setting is safe and effective. These days, people place enormous trust in online reviews with 79% trusting them as much as a personal recommendation.
Getting Found and Chosen Online
Consider the journey of parents when looking for a nursery provision for their children. More often than not, the parent or carer will begin their search with Google by entering the search terms 'nursery near me'. Google then displays its 'local 3 pack' – the listings of three businesses you see first in the search results when searching for terms using keywords like "near me". 
To be found and chosen by prospective families, it is absolutely essential that a nursery appears in the local 3 pack. Securing a spot involves businesses driving review volume, delivering a high review response rate, and maintaining accurate business listings. 
Business listings are often the first item relating to a nursery that a parent will see. Thus, it is imperative that your nurseries' business listings for each of its locations boast many positive reviews, captivating images and up-to-date and relevant information. Reputation's business listings solution is ideal for nursery operators seeking to raise occupancy levels through search engines such as Google.
Social Media For Nurseries
Not only do social media platforms provide another means of engaging parents and carers but these channels also serve to promote settings and 'legitimise your values'. As Kate Tyler writes in Nursery World, 'a social media page establishes that you are active and helps define the character of your setting. When parents discover a setting that they want to use but know little about, they check the setting's social media pages. If those pages are constantly being updated with new posts showing interesting activities, they may be tempted to come and visit'.
Similarly, vibrant and active social media pages present to Ofsted crucial information about your nursery setting. Images of engaged learners, staff interacting with parents, and posts praising your settings will undoubtedly make a positive impression on Ofsted inspectors conducting pre-visit research. Tyler adds, 'Ofsted expects parents to be welcomed, respected and informed, and their relationship with you is key to children's progress. A successful nursery will use social media to help achieve this, by sharing news and information and by encouraging discussion and asking for feedback.'
Reputation's social listening solution allows nursery operators the ability to analyse social media engagement and sentiment trends. This information can be used to inform targeted improvements to provisions at a location level.
Achieve An 'Outstanding' Ofsted Rating With Reputation
There is no panacea when it comes to achieving an 'outstanding' Ofsted rating. However, a technological solution that enables nursery operators to gain actionable insights from feedback and communicate with stakeholders can go a long way towards improving provisions and impressing inspectors.
Contact us today to discover how Reputation can drive improvements at your nursery or child care company.