Holiday Shopping Is More Omnichannel Than Ever
Reputation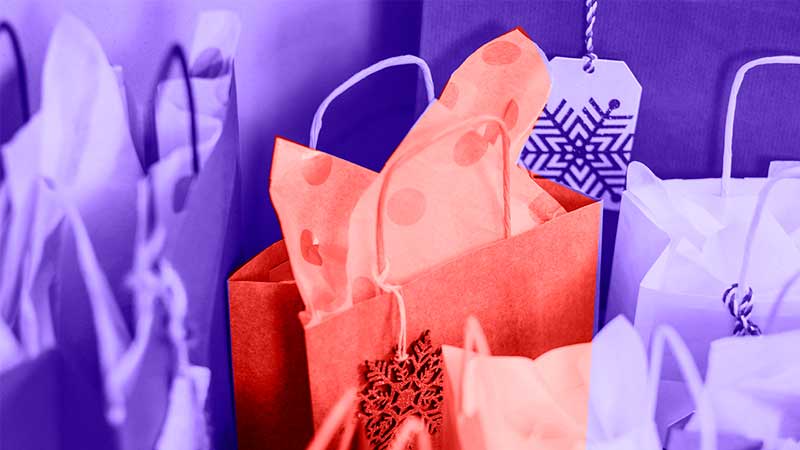 Thanksgiving weekend was an omnichannel shopping experience. Shoppers spent billions of dollars online November 26-30, while foot traffic in brick-and-mortar stores dropped. To capitalize on this activity, retailers need to dial up their presence online to drive shoppers to their websites — while promoting services such as curbside pickup that will appeal to shoppers offline.
The Headlines
Thanksgiving Day, Black Friday, and Cyber Monday recorded record online sales for retailers, according to Adobe Analytics. Shoppers spent $5.1 billion on Thanksgiving, $9 billion on Black Friday, and $10.8 billion on Cyber Monday — making Cyber Monday the biggest day for online retail in the United States ever.
Cross-channel shoppers – those who visited websites and brick-and-mortar stores — spent an average of $366.79 over the holiday weekend, at least 25 percent more than those who shopped in only one or the other, according to the NRF.
Why the News Matters to Retailers
The shopper's entire research and purchase journey continues to shift online. Shoppers are typically researching purchases by visiting Amazon, Google Search, social media, independent marketplaces, a retailer's Google My Business (GMB) page, and customer rating/review sites before clicking on a website or visiting a store.
But even during the pandemic, eCommerce does not dominate retail purchasing. Nielsen says that due to the pandemic, 27% of global consumers started to shop online for the first time — but even with that rise, only 1% of the general population shops online exclusively.
Retailers, though, need to respond to how the pandemic shapes shopping behavior. Our own recently published Holiday Season Quick Take reports that shoppers are choosy about visiting brick-and-mortar stores. A store's cleanliness, Covid-19 protocols, and availability of services such as curbside pickup have a huge impact on shoppers' willingness to visit a store, but retailers still have work to do meeting shoppers' concerns. For example, shoppers' store reviews that mention safety and personal protective equipment (PPE) have increased noticeably during the pandemic. The share of reviews citing PPE have risen 3.4x since the start of the pandemic. But the sentiment for PPE/safety has been negative throughout the year, showing that retailers need to work harder to ensure their customers' safety.
What Retailers Should Do
Make digital work harder for you. Make sure every location is findable online, including websites, GMB listings, and socials – especially on GMB listings, which act more like a digital front door to retailers. Are your GMB listings up to date with accurate location data including store hours (especially any holiday store hours)? Are you putting GMB features such as Posts to work in order to promote holiday specials, deals, and any special virtual (or offline) events?
Make sure that GMB click-to-website functionality is flawless. After people visit your GMB listing, how easily can they find your website? Is the information about holiday deals on your site consistent with your GMB listing?
Give shoppers reasons to choose your offline locations. Make sure that the entire in-store pick-up process is well communicated especially since data already shows that shoppers want those services. For instance, Best Buy posts FAQs and instructions for curbside pickup on its website. All retailers should be doing the same on their GMBs using functions such as the Google FAQ.
As always, learn from customer ratings and reviews. Monitor them closely, respond to them, and improve your operations with the information that your customers share about each location.
For More Insight
Our Holiday Season Quick Take shares more insights on how to ensure shoppers feel comfortable and motivated to visit your stores. Check it out and contact us for more information.