How Google Influences the Search for Healthcare
David J. Deal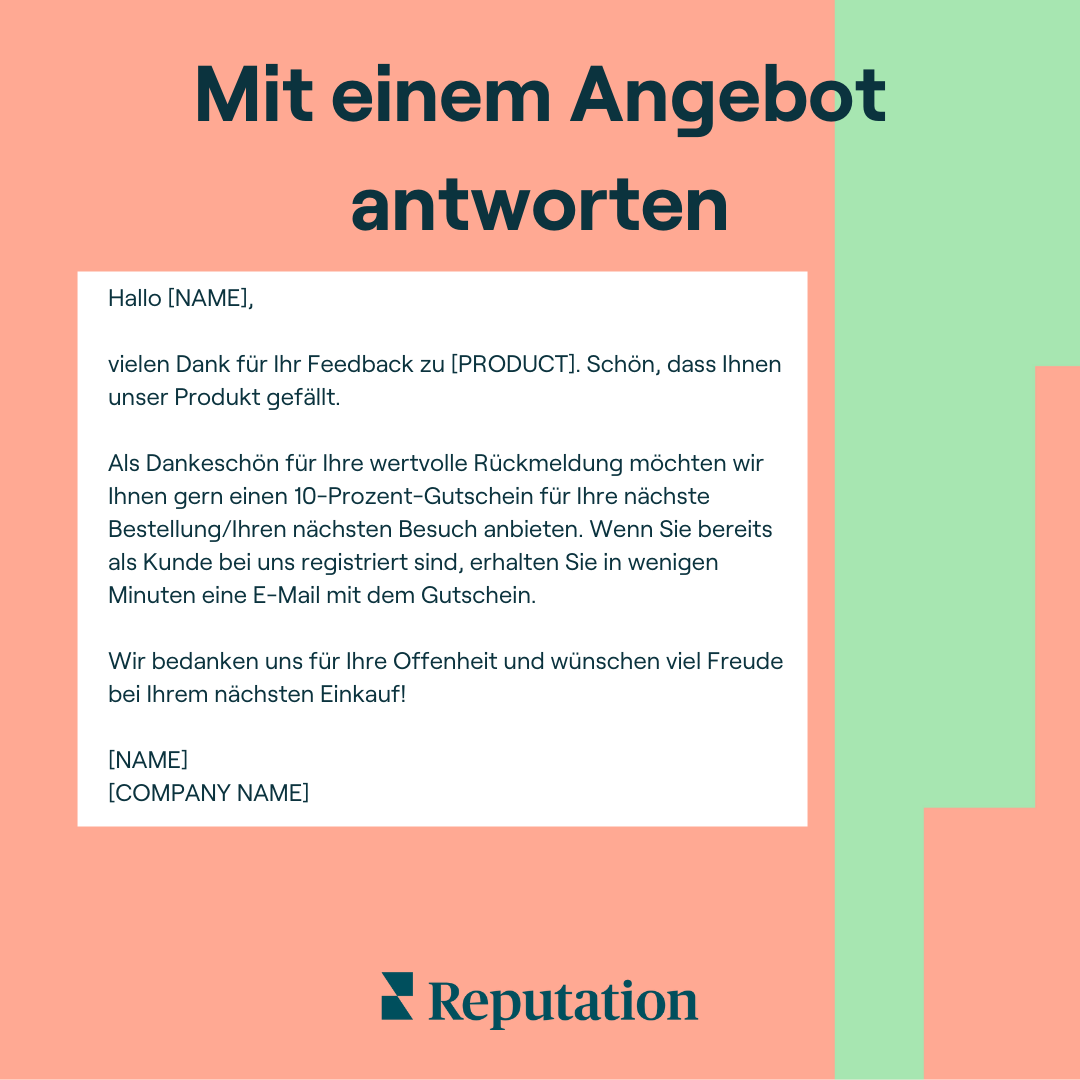 From the ways people search for care to how they manage their wellness, technology has changed the healthcare experience. One notable example is the rise of Google as a healthcare company. In 2006, Google launched Google Health as an attempt to create a repository of health records and data to connect doctors, hospitals, and pharmacies. Something else at Google has had a profound impact on healthcare – Google Search becoming an effective way for people to find medical information.  
Developments at Google
Over the past few years, Google has introduced a number of improvements to search that have made it easier for people to find care. For example, Google recently said it's developing a feature that will make it easier for people to book an appointment directly from a search.
When someone does a search for, say, "neurologist near me," Google will not only show them options but also appointment availability for healthcare providers so that they can easily book an appointment.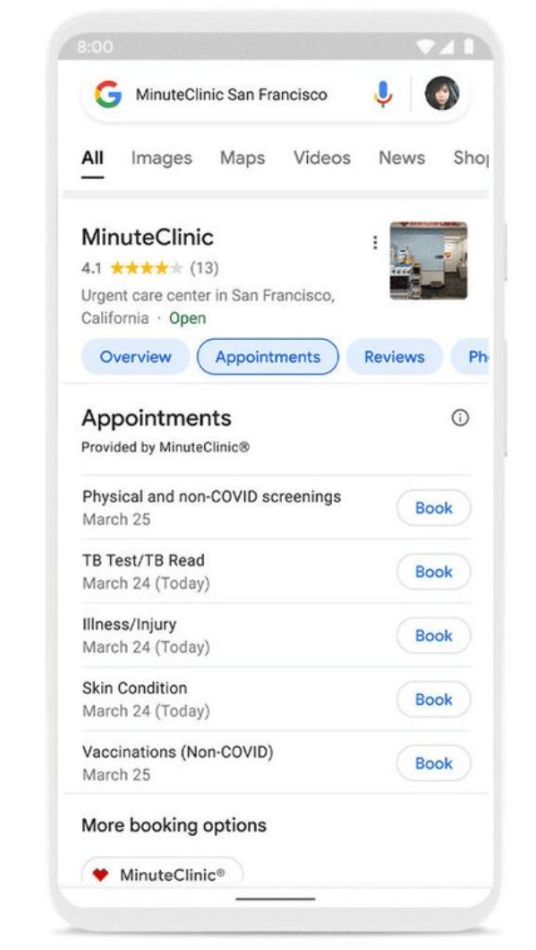 Making it easier to book an appointment is but one of many improvements to search. Another is helping people find providers of COVID-19 testing and vaccines. According to Google, the top trending "near me" queries in 2021 were "covid vaccine near me" and "covid testing near me." Reading its own search data, Google responded. For example, the company expanded its information panels for Covid on search to more than 40 countries and dozens of languages.
This made it easier for people to find places to get a vaccine and to get tested. People could also find details like whether an appointment or referral is required, if access is limited to specific groups, or if it has a drive-through. The information panels also included information about Covid and vaccine-related content to help people stay informed.
Related: How Google Business Profiles Influence the Patient Journey
Google recently made another crucial change by making it easier for people to find out insurance information about physicians. In late 2021, Google said that Search would show searchers which insurance networks a doctor or healthcare provider might accept.
In addition, Google would let searchers filter providers on mobile search results by the insurance plans accepted. These changes apply to users with  Medicare, private insurance and employer-funded insurance, and government-affiliated health programs.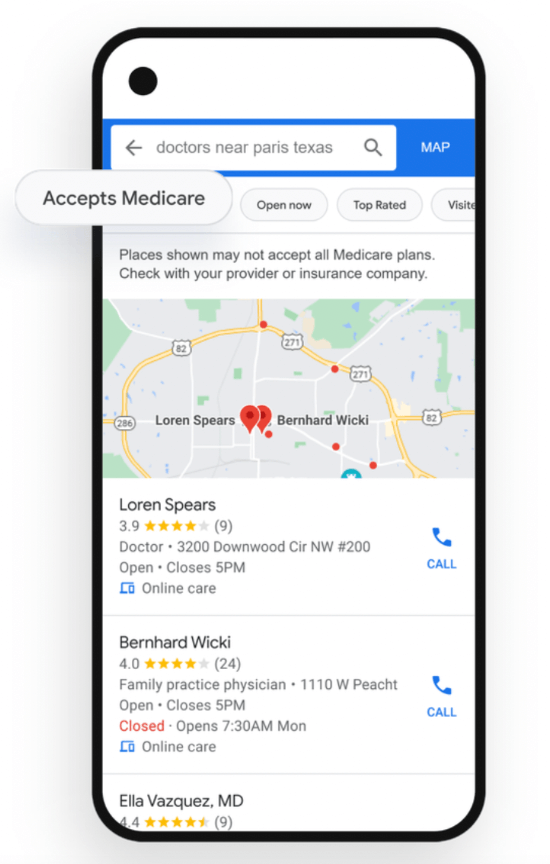 Google Is the Go-To Site
By making it easier for people to find information about facilities and physicians, Google has become the most popular source for searching for a physician or hospital – more popular than provider/physician websites, healthcare-specific sites such as WebMD and Healthgrades, or social media, according to consumer research conducted by Reputation and YouGo. Google is also the #1 review site used by healthcare consumers. 
Now that it's become easier to find in-network providers and physicians, Google will become more popular. Our research shows that insurance accepted is easily the most important consideration influencing the search for care. Google is responding to the needs of consumers by making search more relevant to their needs.
What Providers Should Do
Both physicians and facilities need to manage their data closely on Google. With so many people using Google to find physicians and facilities, it's crucial that provider data be visible and accurate on their Google Business Profiles. Our analysis of provider Business Profile pages showed an increase in both actions and views on provider pages in 2021. Actions (someone clicking on a Profile to call a location, visit a website, or get directions to a location) increased by 12%.
Related: 5 Google Trends to Look Out for in 2022
Views were up 25%. Clicks to call a location and clicks to get directions had the highest share of actions. The uptick shows just how actively consumers are using Profiles as a jumping-off point for finding a hospital, especially visiting a location. 
But managing information, especially insurance accepted, can be a time-consuming process. Healthcare brands must review and confirm the accuracy of myriad insurance data across all their profiles. Reputation helps healthcare providers publish and update information everywhere consumers look for them, including Google.