Why You Need to Administer Employee Surveys
Michael Erisman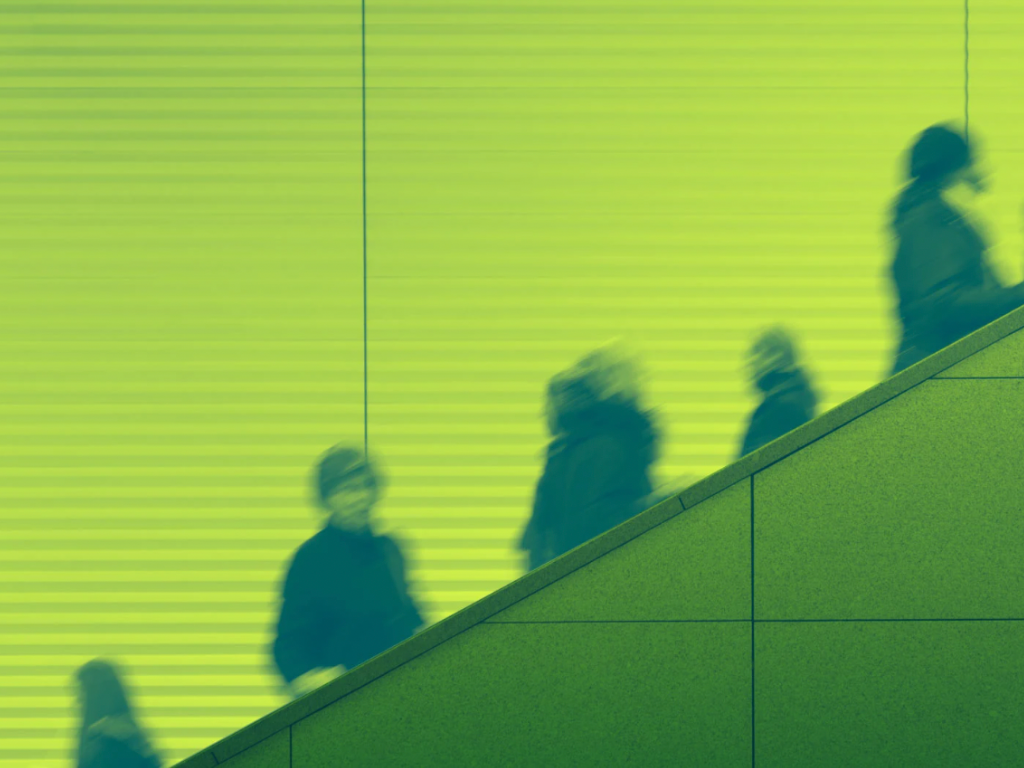 Glassdoor was invented when the members of the college graduating class of 2022 were young children. Thanks to that website and those like it, employees have more of a voice now than ever before — and it's a fraction of what the generations to come will have.
Those younger employees imagine a workplace where feedback is valued. They expect they can raise their voice and change will occur. With topics like The Great Resignation, remote work, hybrid work, and corporate social responsibility flooding news cycles, it's clear that employees have opinions. Keeping your employees happy is more important now than ever. As the saying goes, "employees are #1, customers are #2." But unfortunately, employers just aren't listening closely enough. 
This is true for several reasons. Employee shortages are a very real problem across many industries right now and workers are re-evaluating what is important in their lives — especially in their work environments. Employers need to get ahead of potential challenges and measure their employees' experiences and expectations of the workplace culture. The best way to do that is by regularly administering employee surveys.
What is the Voice of The Employee?
Voice of the employee (VoE) refers to businesses taking honest feedback from their employees and using it to improve the employee experience, which in turn positively impacts the customer experience. This refers to all types of feedback — the good, the bad, and everything in between. Here's a quick look at the current state of employee experience (EX):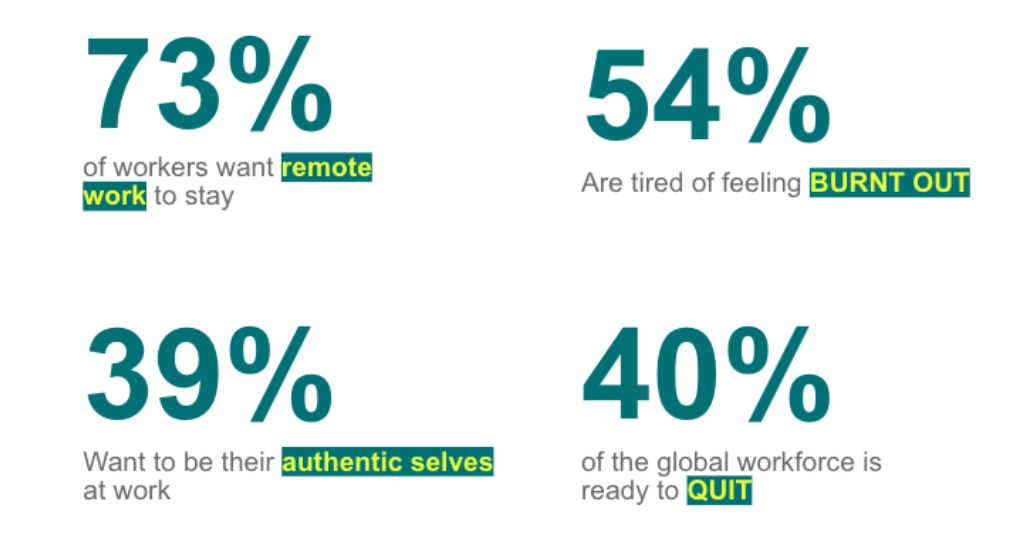 These statistics from the 2021 Microsoft Work Index reveal powerful insights into the general sentiment of the workforce — people want to find more ways to feel happier and more fulfilled with their work. The goal of considering a VoE program in your overall business strategy is to follow through on these desires. If your voice of the employee program shows that employees feel engaged, you should see a more productive workplace.
How Surveys Can Help Measure the Employee Experience
Surveys are one of the most powerful tools to measure employee sentiment, as they can provide you with feedback straight from the source. Here are some ways in which they can help you closely measure the employee experience. 
Related: Customer Experience Surveys Guide: How to Get Started
Identify strengths and weaknesses – As you likely don't have day-to-day interactions with all employees, it can be tough to know what's on their minds. Running a survey offers employees a chance to let you know what's going well, and what's negatively impacting their experience at your company. Keeping surveys anonymous gives employees the extra confidence needed to share their true feelings, ensuring you hear about the real issues.
Direct organizational growth — Your employee experience survey results will show you both the positive and negative comment trends, providing you with the opportunity to run with that data and make real change in your organization. If you're seeing overwhelmingly positive feedback from one department, you can drill down to uncover those strengths and apply them across the organization. But if feedback from one department shows lower morale, you can take action to address the weaknesses before problems spiral out of control.
Encourage open communication — By providing employees a direct line to share their experience with your company culture, you're showing that you value feedback. Acting on that feedback to make change will show your employees that their voice is heard in the workplace. When employees see that their experiences matter, they'll feel more comfortable sharing real-time feedback with management on a regular basis. A regular feedback loop will only benefit your business in the long run. 
Examples of Employee Engagement Survey Questions
A survey solution like Reputation's allows you to automate internal employee experience surveys to deploy at crucial points during the year. But before you can get to that point, you need to strategically select the questions you will include in your surveys. Here's a look at some questions your team should consider including:
Questions about your Company
Make sure you get a pulse check about employees' opinions of your company as a whole. This will help you analyze whether or not your business is considered to be a supportive environment that sets employees up for success. Here are some agree/disagree statements to consider:
I would recommend [company] as a great place to work.

I am motivated by the company vision that the leadership team has communicated.
[Company] motivates me to go above and beyond what I would in a similar role elsewhere.
[Company] prepares and trains me to be successful at my job.
Working at [company] contributes to my professional development.
I believe there are good opportunities for me at [company].
Questions about Management
Managers represent your company's values and goals, so be sure to include questions where employees can provide feedback about them. Here are a few you can include:
My manager creates a collaborative environment.

My manager gives me ongoing feedback about my performance.
In partnership with my manager, I have set clear and achievable goals.
I have access to the resources I need to do my job well.
I am held accountable for the work I do.
Open-Ended Questions
Questions that solicit a yes/no response or a rating are great, but they don't provide your team with specific feedback. End your survey with some open-ended questions that can act as fuel for positive business outcomes.
Please elaborate on your preferred working arrangement.

Is there any other feedback you would like to provide?
What motivates you to give your best at work?
Which areas need the most improvement within our organization?
Related: How To Manage Unhappy Employees
How To Use Survey Data To Improve Your Employee Experience
Create closed-loop feedback processes — When employees give you their feedback, they then want to hear how you're going to address it. Following up and closing the loop with employees will help your team bridge employee expectations and resolutions, which in turn improves retention and gives your company a positive reputation for having a best-in-class workplace experience and culture. 
Centralize your employee data — Employee satisfaction surveys are a great and direct way to receive feedback, but they're not the only route. Be sure to also collect public feedback data from sources such as social media and online review sites like Glassdoor. Combine all of that data with your survey feedback in one centralized platform in order to get the most robust look at your employee experience. 
Map out career paths — Put your survey data into the context of your overall organizational structure. As Inc. states, use this information to dig into things like rate of internal vs. external hires and discrepancies in how quickly team members in different departments are promoted. In turn, this data can be used to map out career paths. Employees will feel more engaged when their managers are invested in their futures.
Are you ready to improve your employee experience program? Take the first step by
surveying your employees
.