How Coinbase's Super Bowl Commercial Missed the Mark
Brynne Ramella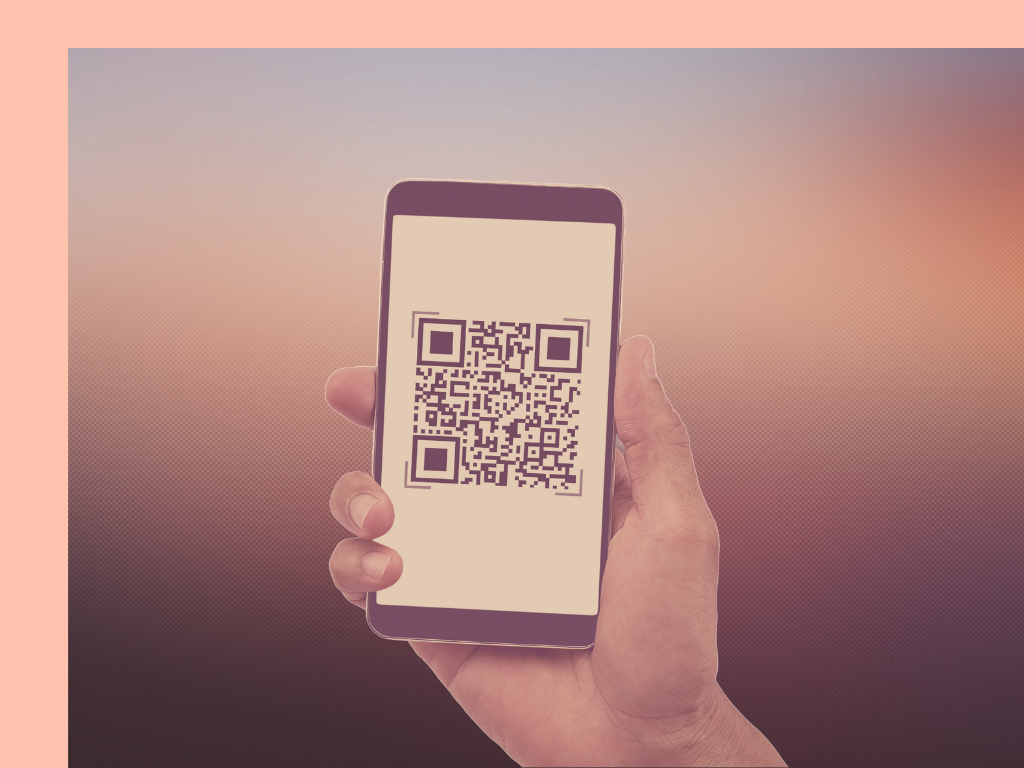 Is a divisive audience response better than nothing?
Cryptocurrency company Coinbase has likely been asking itself this question since its commercial aired on Super Bowl Sunday. A one-minute spot during the big game has long been coveted for any company that can get its hands on one. But instead of going all out on a celebrity cameo or high production value, Coinbase went a very different route. 
The commercial solely featured a QR code bouncing across the television screen for 60 seconds, mimicking the old bouncing DVD logo screensaver. It was a functioning code, meaning that intrigued viewers could scan it to see where it would lead. 

Scanning should have led audience members to a message on the company website that read, "Get $15 in free Bitcoin for signing up*. Plus, a chance to win $3 million prizes!" But the massive increase in traffic overwhelmed the site, leading most consumers to an error message. 
What followed was an unusual response. Some consumers considered the advertisement to be brilliant, while others found it to be underwhelming and confusing. It begs an interesting question — as long as consumers are talking about your brand, does the context matter? 
A Divisive Response 
Coinbase's commercial was widely talked about across the internet, but that's not necessarily a positive thing. Many Super Bowl viewers took to Twitter to point out how ill-prepared the website was for an influx of traffic. 
Related: How a Viral Tweet Impacted Hertz's Customer Experience
Coinbase spending $16,000,000 on a Superbowl ad to direct people to their website and $0 to make sure that website doesn't crash 10 seconds after the ad starts is so very internet.

— Edward Snowden (@Snowden) February 14, 2022
Coinbase just spent $14 million for a color-changing QR code to bounce around on the screen for 30-seconds during the Super Bowl…

And the website crashed.

— Joe Pompliano (@JoePompliano) February 14, 2022
It was also noted that Coinbase isolated a large part of the audience by taking no time to educate consumers on their brand or cryptocurrency in general.
The Coinbase commercial with just the QR code, and no dialogue or context, was kinda bold. They basically said "we only trynna sell to people who actually know what this is."

— Carmen Rodgers (@CarmenRodgers) February 14, 2022
Others enjoyed the interactive and nostalgia-driven element of the advertisement. Super Bowl 2022 commercials relied on celebrity cameos from the likes of celebrities such as Zendaya, Ewan McGregor, and Arnold Schwarzenegger to entice consumers to their sites. Coinbase managed to pull audiences in without any celebrity-focused gimmicks, which is an impressive feat. 
Coinbase with an absolutely brilliant ad.

How many people just scanned that QR code?

— Savage (@BOSTONSPORTSB) February 14, 2022
All I saw during the @coinbase commercial. Might be why I liked it pic.twitter.com/G3DG0grG16

— Whiskey (@ShotOfWhiskey08) February 14, 2022
If you put a QR code on my tv unannounced with no context, I'm simply going to scan it. Brilliant move, @coinbase. We're all dumb so you win.

— Lifelong Bengals Fan Pablo (@PabloEscoburner) February 14, 2022
The debate may continue on the effectiveness of this commercial. But there's one area where Coinbase undoubtedly fell short — the customer experience. 
How Coinbase Missed the Mark
There's no denying that Coinbase's advertising tactics caught consumers' attention. People were clearly intrigued by the mysterious QR code that popped up on their screens.
FUN FACT: Coinbase #SuperBowl commercial last night costed $14m; it's being reported they generated 20 million website clicks within 1 minute!

— Watcher.Guru (@WatcherGuru) February 14, 2022
However, Coinbase's advertisement didn't do much for its consumers beyond piquing their interest. Cryptocurrency is a quickly growing technology, but education hasn't become mainstream yet. The TV spot didn't make much effort to change that.
A Super Bowl commercial is one of the biggest platforms that a company could ask for. But instead of taking that time to educate consumers who could be converted into customers, the advertisement only spoke to those already aware of the brand. That means that a large portion of the audience was left out of the conversation.
Related: The Bachelor: A Lesson in Customer Delight
But even those aware of the brand weren't given a good experience. The website couldn't hold up under the immense amount of traffic it saw. Those that got through with the QR code were simply met with an offer to sign up to receive $15 in bitcoin. No flashy celebrity endorsement as expected from the Super Bowl, just a shortcut to another website. 
A solid customer experience should be positive from start to finish. As their site crashed, Coinbase seemingly didn't account for what happened after millions of viewers scanned the code on their television. This proves that every part of the business — from IT to marketing — should be involved in executing the best possible customer experience possible. 
With this disconnect, Coinbase's customer experience was clunky at best. Sure, audiences around the world were discussing the brand, but those conversations were often rooted in jokes about the website crashing. 
As fun as the interactive element of the commercial was for some, the end result fell flat. A great customer experience is more than just catching the consumer's eye, it's about providing an easy and informative channel to the product or service. Coinbase simply didn't rise to the challenge.
Keep Reading on the Reputation Blog: Tiger King 2: Breaking Down Carole Baskin's Reputation