The Bachelor: A Lesson in Customer Delight
Brynne Ramella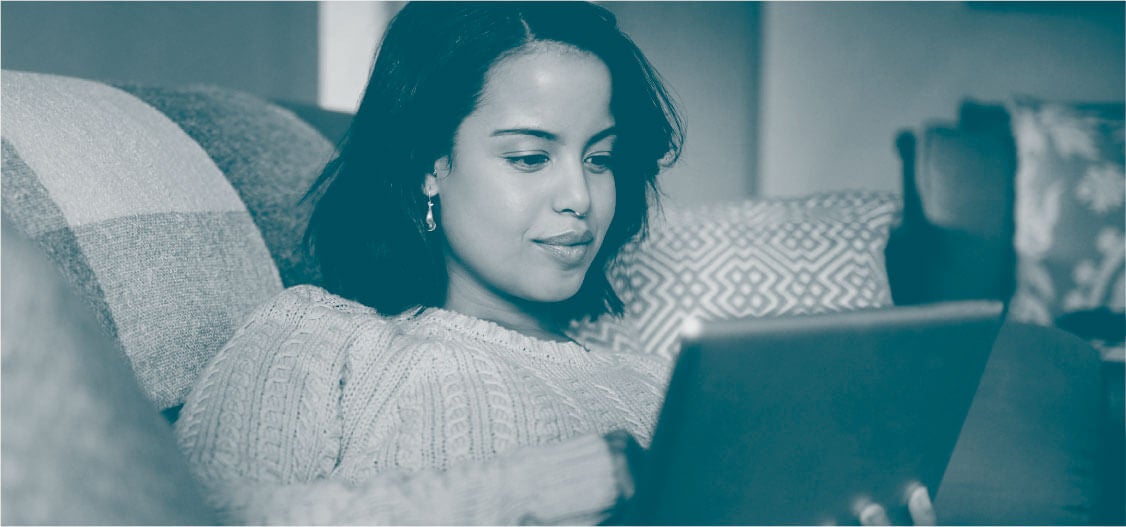 For 19 years, Chris Harrison was the face of the long-running television franchise "The Bachelor." The dating competition show was like a well-run company. As host, he oversaw dozens of men and women over the years as they weeded through contestants for their perfect match. But the fan base was thrown for a loop when Harrison left the show amid a flurry of controversy — and fans made sure their thoughts on his successor were well known. 
As Variety reported, Harrison's departure came on the heels of making racially insensitive comments while coming to the defense of a former contestant. The situation escalated quickly, forcing Harrison to exit the franchise. ABC eventually settled on former NFL player and Bachelor alum Jesse Palmer as Harrison's successor. Using our Reputation Listen technology, we were able to measure fan sentiment around the decision and why ABC might be better off listening to its fans.
At the time of writing this article, the majority of online sentiment around tapping Jesse Palmer as the new Bachelor host has been neutral. However, those posts and comments with the biggest reach were typically just various outlets reporting on the news. But digging into the posts with the most likes shows a more nuanced response, with a small but vocal segment of fans generally underwhelmed by the decision. 
A Viral Campaign for Wells Adams
Fervent viewers of the show were pulling for Wells Adams, a more recent former contestant, to be tapped as the host. Adams has been heavily involved in spin-off series "Bachelor in Paradise," serving as a bartender and occasional host on the show. Prior to the official host announcement, rumors were circulating that Adams would take on the role. Fans immediately took to Twitter sharing their disappointment that Palmer was selected instead of Adams. 
Jesse Palmer over Wells Adams…nobody talk to me while I grieve this loss #thebachelor pic.twitter.com/2knRZKf7PC

— Kimmie Rodriguez (@KimmieRodrigue2) September 28, 2021
Does The Bachelor franchise pay NO attention to fans??? All I've seen online is, if Chris H isn't coming back, we want @WellsAdams . I mean, no offense to this guy, but who is he? Why would you not give the fans who they want? No wonder they're losing viewers.

— Sarah Ashwood (@1sarahashwood) September 29, 2021

Others were disappointed that the choice wasn't more diverse. For the majority of its run, Caucasian men have been the focal point of the show. Lack of diversity has been an issue that the franchise has long struggled with.
JESSE PALMER?!?! REALLY #TheBachelor pic.twitter.com/KVDQq8osqu

— Madison Andrews, MA, LPCC (@MadisonAndrews1) September 28, 2021
Others were disappointed that a female host wasn't selected for "The Bachelor" spin-off, "The Bachelorette." 
Not happy with the choice. Bachelor nation wanted Wells for the Bachelor and Taysha and Kaitlyn have done a great job with bachelorette! They should have kept it that way.

— Kristín Ellerts (@krissavala) September 30, 2021
Generally, the decision to select Palmer seems to be considered uninteresting by its fan base. But there's also a valuable lesson nestled in the sentiment — the power of listening to customer feedback. 
A Lesson in Customer Delight
"The Bachelor" fans are to the television show as customers are to a business — the franchise would not and could not be in business without their loyalty. That means that the show should still be working to delight its fan base. As "The Bachelor" series is coming up on its 20th anniversary, it should be constantly evolving to meet its audience's growing and changing needs. The best way to do that is by listening to feedback from its fanbase. 
Customer delight refers to the process of ensuring your customer base has a positive experience with your brand. Television shows live and die on an audience's experience, making customer delight invaluable to them. As Adams is a beloved figure within "The Bachelor" franchise, the network was likely aware that fans were pushing for him to become the host. There might have been extenuating circumstances that prevented ABC from crowning him as the next host of "The Bachelor," but the network should've acknowledged fans' requests.
Instead of ignoring comments and posts expressing disappointment that Adams was not selected, ABC could've taken to social media to respond on a positive note. There was ample opportunity to acknowledge fans' disappointment while generating excitement around Palmer as the new host. With tools like social media to analyze audience sentiment, it's easier than ever to respond to fans' feedback. So not replying to comments is a missed opportunity. It may make fans feel like their voices aren't heard, causing them to turn away from the show. 
But the good news for ABC is that this franchise is likely not going anywhere for a long time. So the next time the network oversees a major change to "The Bachelor" or any of its spin-off shows, they should take the time to listen to fan feedback and respond accordingly online. This will reaffirm loyalty to the show and make #BachelorNation stronger than ever.