Auto Sales Are Up — Here's What Dealers Need to Know
Reputation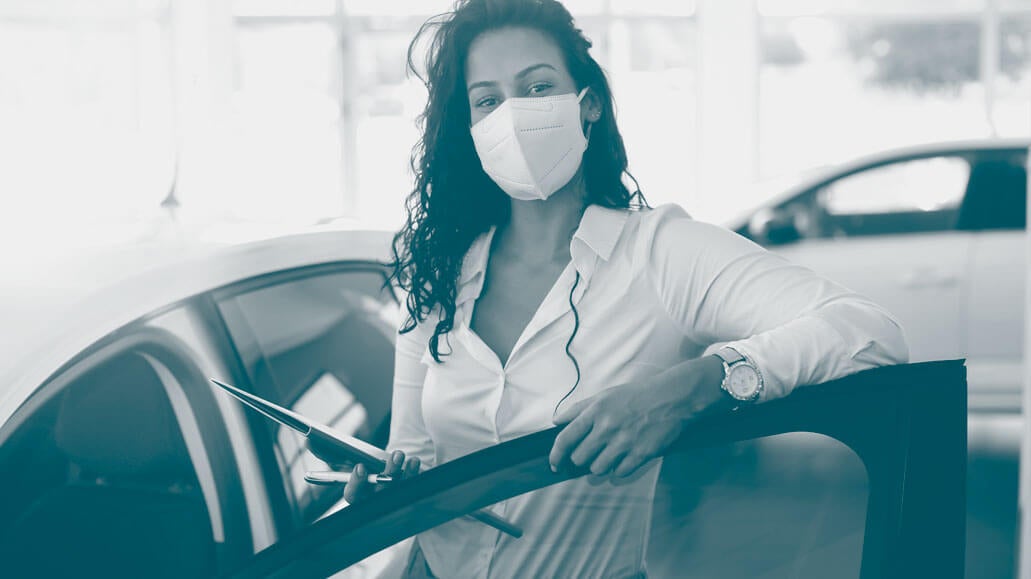 Consumers are still buying automobiles during the pandemic. In fact, October sales look to be up,
based on Cox Automotive data
. Dealerships need to be vigilant to make themselves visible and found online as consumer demand picks up.
The News/The Headlines
Cox Automotive forecasts October U.S. auto sales to increase year over year, driven mostly by ongoing consumer demand for pickup trucks and SUVs. Per Cox, the seasonally adjusted annual rate of sales is expected to finish near 16.4 million, up slightly from September's 16.3 million rate – albeit down from 2019's 16.8 million level.
Car inventory shortages, which contributed to high prices and lower sales, are abating, which bodes well for sales volume. According to Cox, "Production should be less of a hurdle now with factories operating close to pre-pandemic levels."
Why the News Matters to Automotive Dealerships 
Shoppers are seeking out auto dealerships, but how they do so has changed during the pandemic. According to our recently published Reputation.com 2020 Automotive Reputation Report Update, digital engagements on dealerships' Google My Business (GMB) listings and Facebook drove more than 10% more traffic to dealership websites than pre-Covid-19, and they drove 20% more calls from May to July. In addition, the volume of clicks to directions to physical dealerships has returned roughly to pre- Covid-19 levels. People have been interested in doing business with dealerships even during the height of state-by-state lockdowns. And sites such as Facebook and GMB listings are safer ways to do research.
The pandemic has also affected how shoppers evaluate dealerships, according to our report. For instance, many shoppers fear for their health and safety, based on our analysis of consumer reviews of automotive dealerships. Mentions of personal health and safety in reviews of dealerships have increased 100X since the pandemic hit. In fact, the percentage of negative complaints has risen from 18% in April to 38% in September. Concerns over how well dealerships enforce personal health and safety protocols constitute one of the biggest issues driving negative customer sentiment, and the newest theme over the last few months.
In addition, when people reviewed their experience visiting a dealership, the quality of the dealership's valet service is the strongest new driver of positive consumer sentiment in 2020.
What Dealerships Should Do
Put Your GMB Listings and Facebook Pages to Work. Do an audit of your GMB listings and Facebook pages. Are they up to date with your hours and contact information? Are you using features such as Google Posts to let shoppers know about deals, and use visually appealing tools such as Facebook Live to showcase your inventory? In addition, Google permits dealerships to manage multiple GMB listings. Are you maximizing their value?
Treat reviews as a precious asset. We've always urged dealerships to request reviews, monitor reviews, and learn from them. The more positive reviews you accumulate, the more visible you are on Google. It's even more important to closely monitor reviews given how dramatically shopper sentiment has changed during the pandemic. If your customers want more virtual booking and valet services, how are you responding?
To learn more, download our 2020 Automotive Reputation Report Update.