Supercharge your Marketing with Sentiment Data
With Reputation and HubSpot, you can automate review/survey requests, monitor feedback and operationalize customer sentiment across Marketing and CX.
With Reputation and HubSpot, businesses can:
Increase review volume and SEO by triggering review and survey requests.
Optimize campaigns in HubSpot by leveraging customer sentiment data.
Eliminate multiple platforms to track business location sentiment data.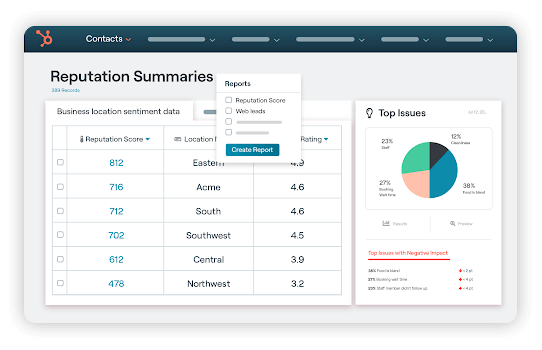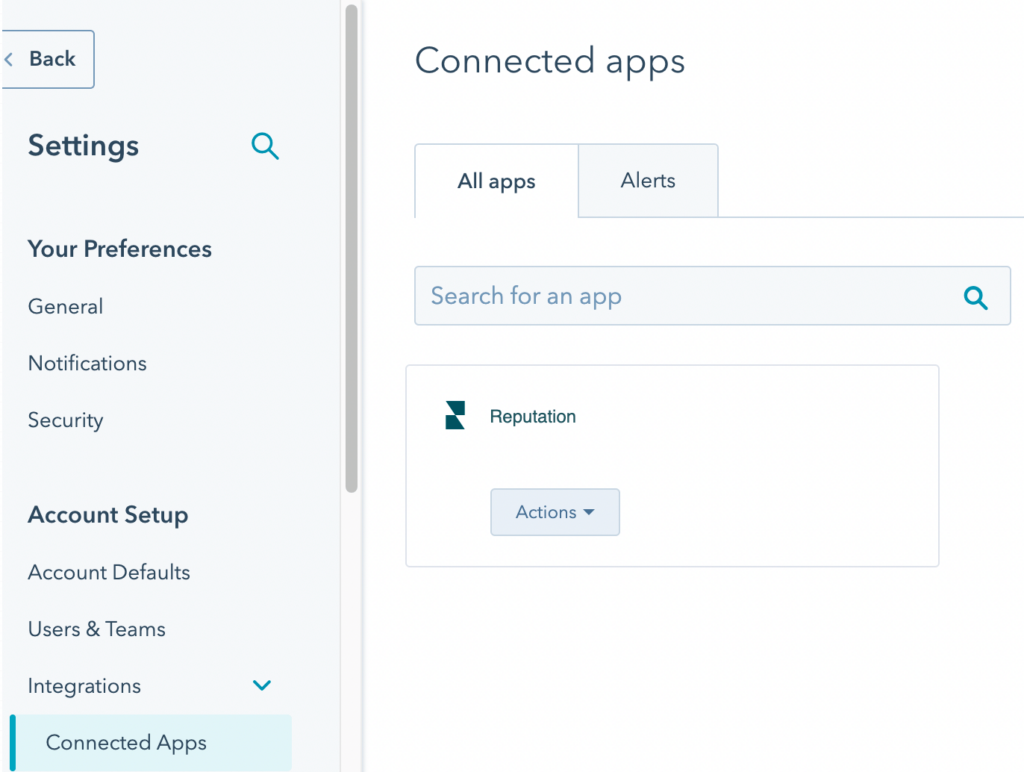 Current Reputation & HubSpot Customer?
Customers can take advantage of the integration right now! Check out our set-up guide to find installation instructions.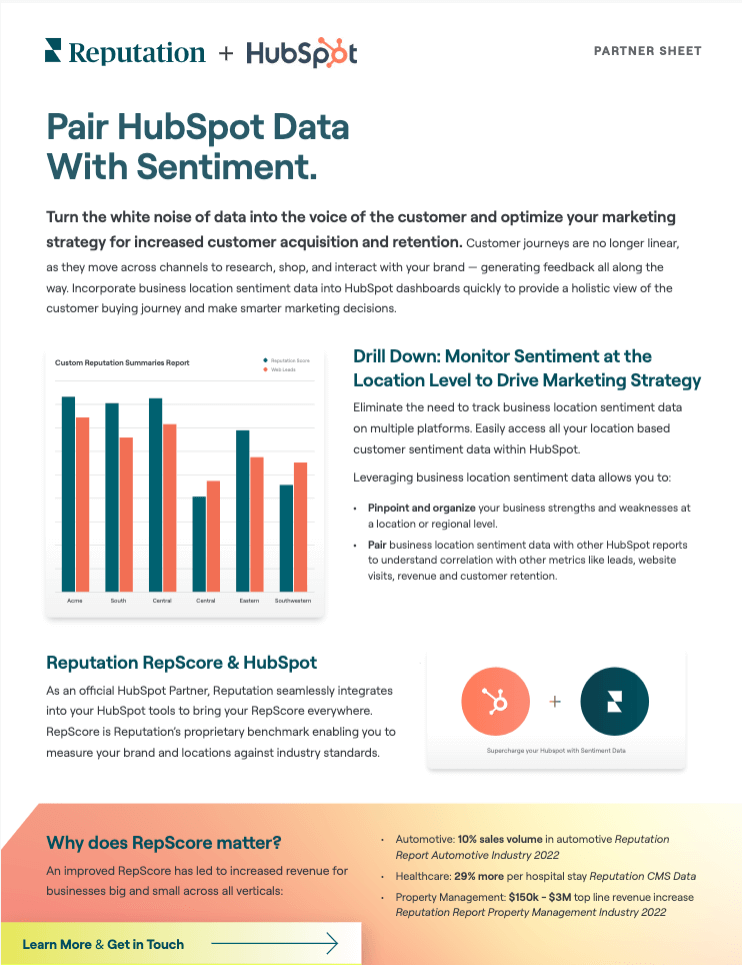 Import Customer Data into HubSpot Reporting
Improve customer retention, drive new revenue and improve operations efficiency. View the data sheet to see how the integration works.
Additional Resources
Articles, Guides, Reports & Videos
Articles, Guides, Reports & Videos
Get Started Today. Reputation + HubSpot = Supercharged Marketing.
Contact us today and get a live view of how to put Reputation feedback data to work in HubSpot.