COVID-19's Impact On Google My Business Performance And What's Changing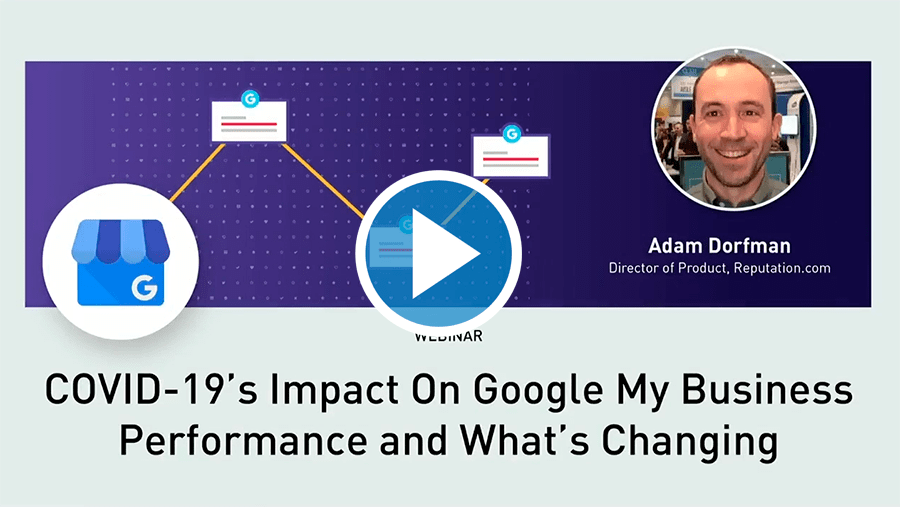 Reputation.com customers have expressed concern over the impact of COVID-19 on their Google My Business (GMB) listings. To address this concern, we studied 81,000 listings across several industries and explored how the pandemic has affected key metrics such as GMB views, clicks-to-driving directions, clicks-to-call and click throughs to websites.
Although COVID-19 has rocked GMB listings for organizations across industries, we're seeing signs of a gradual turnaround. Our presentation digs deeper into performance data to assess how and why GMB listings were affected differently from one industry to the next.
Presenters: Colby Kennedy, Adam Dorfman
Recorded May 7 2020 ❘ 48 mins
Topic: Through Leadership
Want more insights on
how to grow your business

with the only platform that brings together online reputation management and gives you the tools to take command of your customer experience?