UK Automotive 'Quick Take' Report 2023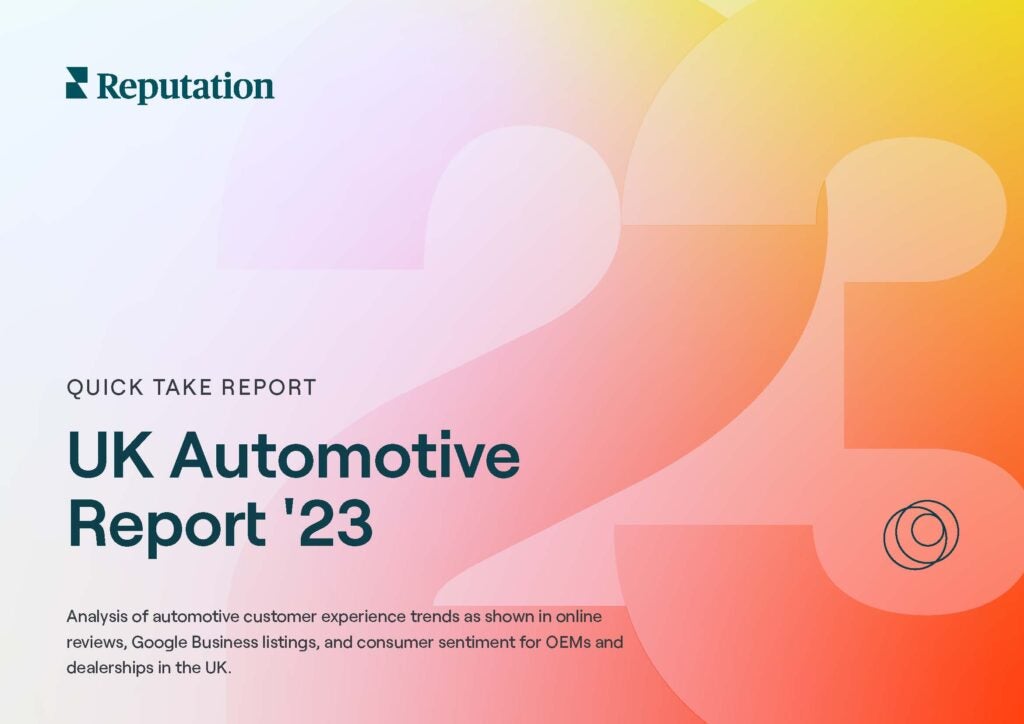 Request UK Automotive 'Quick Take' Report 2023
'2023 UK Automotive Quick Take Report' offers analysis and tips to help auto brands to put feedback to work and to enable them to determine their readiness for our flagship 2023 Automotive Reputation Report.
Download the report now to discover:
Trends within online reviews.
How luxury auto brands compare to non-luxury auto brands in terms of customer ratings.
How the automotive industry compares to other major industries when it comes to online reputation.
Tips to prepare your auto brand for our forthcoming flagship automotive Reputation report.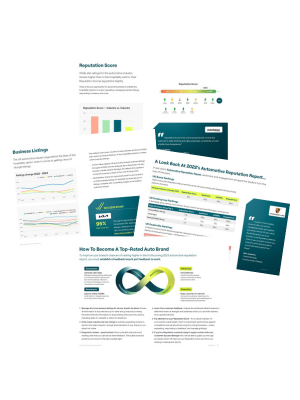 Request UK Automotive 'Quick Take' Report 2023