Senior Care Trends to Watch in 2023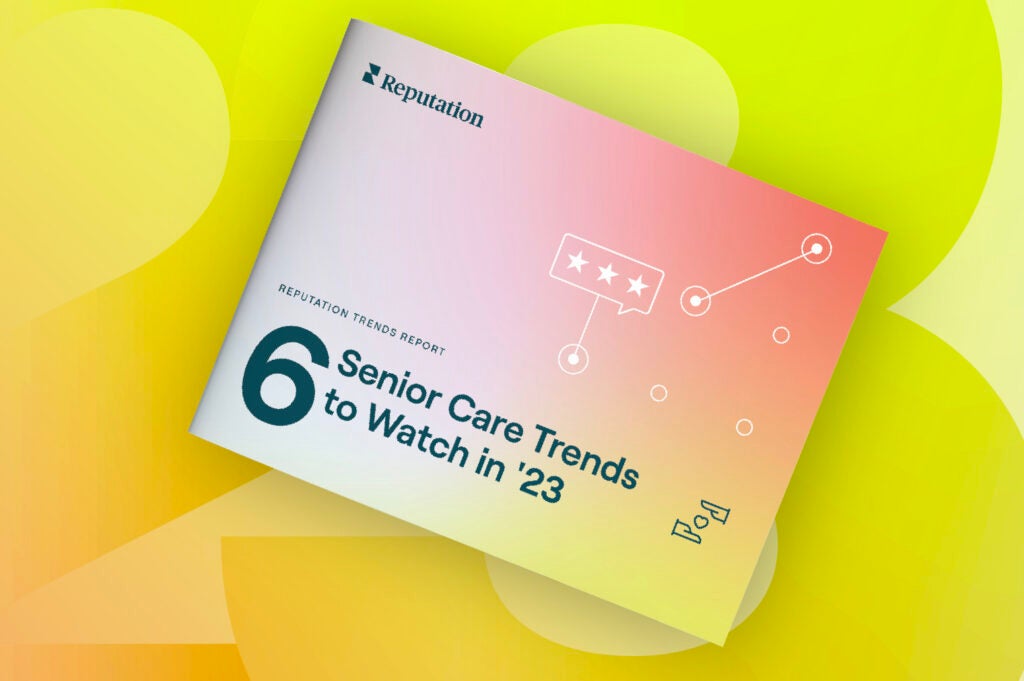 What trends are shaping the direction of the senior care industry in 2023?
Our new guide has answers!
Download the 2023 Senior Care Trends Guide
We surveyed consumers to understand how they look for senior care options. We also analyzed 50,000 reviews of senior care communities to find out what they are doing well and what they need to improve. It's clear that ratings/reviews influence the choice of senior care: 91% of consumers said ratings and reviews are important.
Our guide gives senior care communities everything you need to know about the way consumers are choosing care. You'll learn:
How and why Google dominates the journey to finding care.
Why front-line employees have a huge impact on a community's reputation.
Why communities need to improve perceptions of their nurses and doctors.
And much more!
Download the 2023 Senior Care Trends Guide