6 CX Tips for the Auto Industry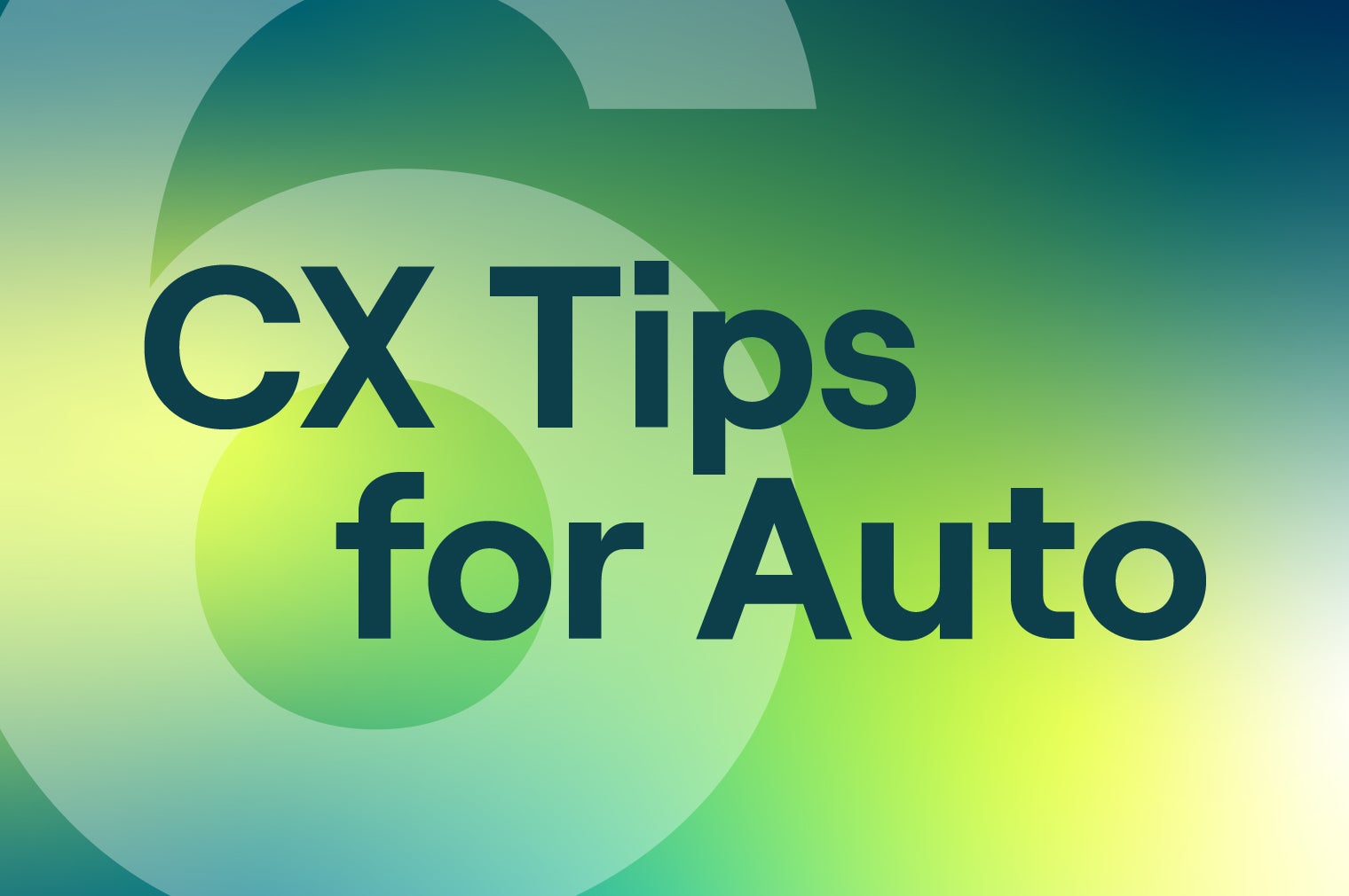 How can car dealerships and manufacturers level up their CX in 2022?
Our 2022 Automotive Reputation Report analyzed 5 million customer reviews to find out. We broke down our findings into six crucial CX tips for the auto industry. Download the tips now to become a top auto dealer.