COVID-19 Online Communications: Best Practices for Healthcare Organizations
Adam Dorfman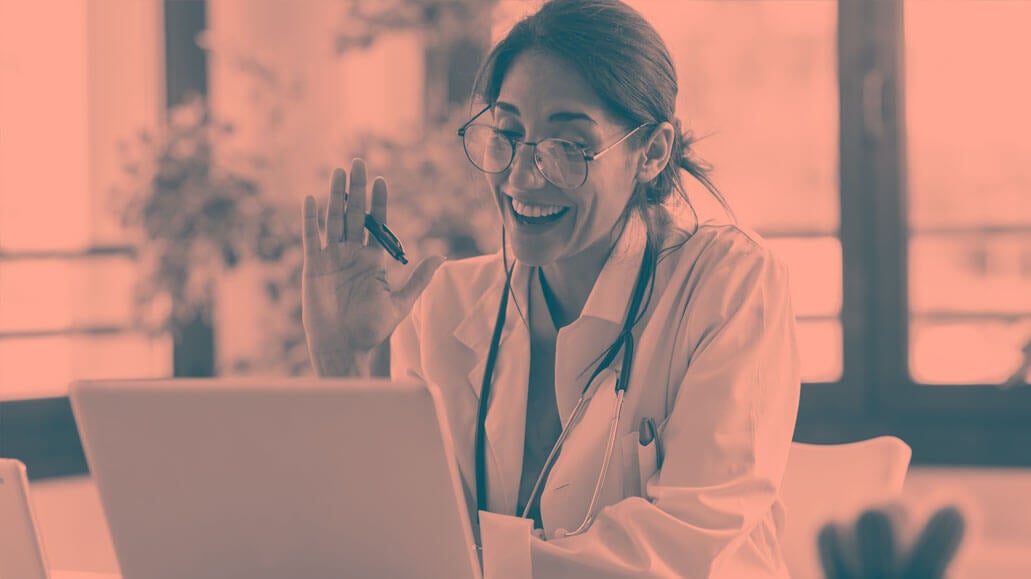 Background
Coronavirus (COVID-19) has upended businesses in every sector. Healthcare organizations face unprecedented challenges, as the future healthcare needs of the country will escalate in the coming months. During this time, healthcare organizations are experiencing increased online communications and social media activity related to concerns over the virus.
Communicating effectively with patients and local communities is essential during this uncertain time to ease fears, ensure communities have access to essential healthcare information, and help to slow the virus from spreading.
You'll learn:
Why clear, consistent and timely communications is more important than ever to helping consumers and preserving your brand's reputation.
Specific tactics that can simplify communications and ease the strain on your staff.
How you can leverage technology to automate and streamline communications, social outreach and responses to customer concerns.
In this ebook, we outline supportive tactics based on proven online reputation and patient experience management strategies that can help healthcare organizations manage communications to patients and communities effectively and efficiently during this time.
Coronavirus and Its Impact on Your Healthcare Communications
It's extremely important to be proactive and transparent about how you're responding to the COVID-19 pandemic. Open and frequent communication is critical, and it's equally important to be clear and consistent in explaining the measures you're taking to address the crisis.
Let's take a look at some critical communication channels and how you can simplify the process of using them to keep patients and local communities informed.
Digital channels are essential during the COVID-19 period of self-isolation. With many people self-isolating in their homes, digital channels will be essential tools for communication. Organizations must use Google, Facebook, Twitter, their own websites and email messaging to disseminate information and point people to essential resources.
Communication Tips and Tactics
Responding to the Community
Healthcare organizations and practitioners are fielding an influx of inquiries from patients and consumers within local communities. Many of these inquiries come in through online channels such as social media, online patient portals, website chat and email. By proactively posting information on your business listings, social channels and website, you can reduce the number of inquiries your staff must handle. Here are some steps you can take to proactively share information:
Update Your Google My Business (GMB) Listings
Your GMB is an essential front door to your organization—it is where most consumers go first to find your information.
Update your GMB listing's business description to include information about COVID-19. You can include links to any resources on your website here, as well. This blog post provides more information on how to do this.
Use Google Posts to educate your audience. Add critical updates about COVID-19 to Google Posts that appear prominently within your GMB listing and in search results.
Mark locations as "Temporarily Closed" if appropriate. Google is now supporting the ability for healthcare organizations to label a location as temporarily closed. Providing searchers with that information when they view your clinics in search results can mitigate the chances of patients showing up to locations that are no longer open.
Mind Your Social Channels
Leverage social media to combat misinformation about COVID-19 that may be prevalent in your community. Ensure you set up social listening to monitor conversations and respond to concerns. Remove inaccurate posts from the community to keep them from being shared widely. Use the "pinned" post/tweet feature to ensure the most important info stays prominent.
Communicate consistently with templates. Create pre-approved response templates for all social communications, to simplify and reduce the need for timeconsuming, one-off responses to common inquiries, and provide information and updates about the virus.
On Your Website
Update your website with prominent messaging. Communicate the most important information that needs to be communicated to patients. Ensure that all pages, including provider and location pages, are consistent and kept up-to-date. Investigate using the just released SpecialAnnouncement Schema.org announcement so that Google and other search engines are able to utilize these announcements in their search results.
Provide clear directions about how to get help. Provide information about testing sites and where to go if you have COVID-19 symptoms. Consider removing online scheduling capability from your website to discourage healthy people from showing up at your facilities without calling first.
Promoting Virtual Services
Some health systems are guiding patients to telehealth services to reduce the strain on the emergency room and to prevent symptomatic patients from spreading the virus with other patients and visitors in healthcare facilities. Here are some tactics to drive consumers to online care options:
On your physician and location pages. Update your physician and location website pages as well as your GMB listings to include information about telehealth options.
On social media. Create a batch of templated posts for social media to educate patients about online options and provide the information they need to initiate televisits.
Contact patients. Proactively email or text current patients to let them know about your virtual care options and how to access them.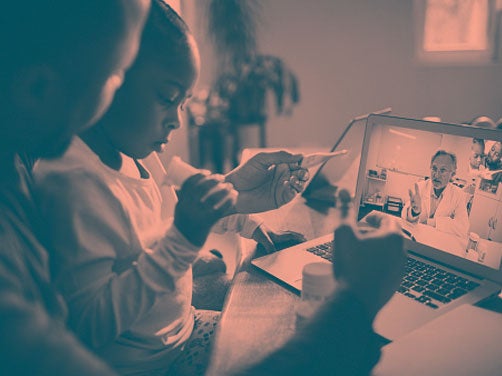 Keeping Patients Updated
As the Centers for Disease Control (CDC) and healthcare facilities continue to update their protocols, patients may have questions about their scheduled appointments. Here are some tactics to help you address this challenge.
Create a COVID-19 webpage. Create a dedicated webpage that is updated daily with information about your organization's current procedures and policies, as well as FAQs.
Add an emergency alert message to the top of your website and all location and provider web pages. Include important updates and information about your onsite policies and procedures, updated visitor and patient policies information about appointments and scheduling and any changes to hours of operation.
Create an FAQ. Post answers to commonly asked questions on your main website or individual location pages.
Inform staff. Make sure your frontlines of communication – call centers, reception desks, scheduling lines – have the latest information available. Provide scripts to anyone who may be answering questions from current patients or the public. Remind staff to be careful what they share and that anything they post online does not violate HIPAA or organizational communications policies.