Care Industry 'Quick Take' Report 2023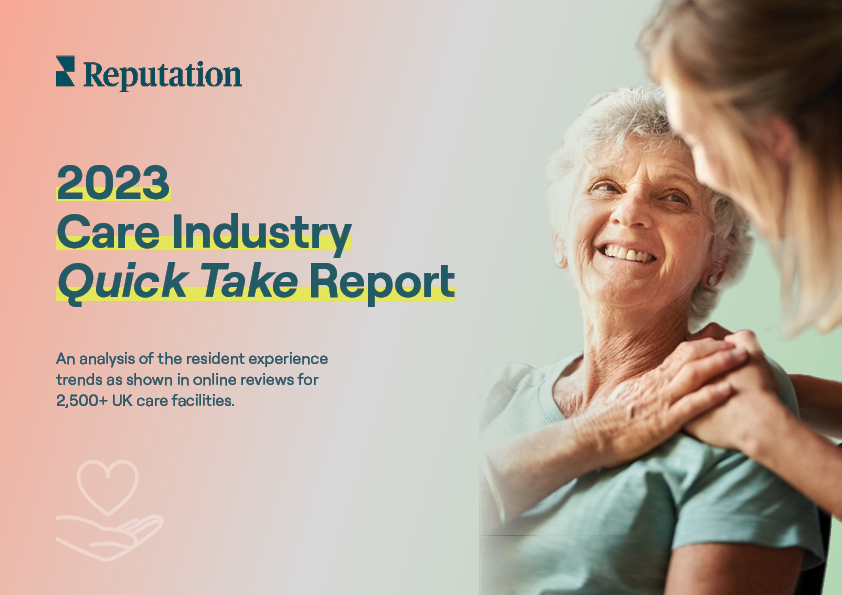 Request Care Industry 'Quick Take' Report 2023
Reputation's Data Science team analysed the resident experience trends from Carehome and Google reviews of 2,500+ care facilities across the UK.
'2023 Care Industry Quick Take Report' offers analysis and tips to help care groups like your company to respond to resident experience trends and ultimately deliver higher standards of care to drive revenue growth.
Download the report now to discover:
Trends within online reviews during 2022.
What matters most to patients and their families when looking for care providers.
How care groups are responding to online reviews.
Which care groups are leading the way when it comes to managing their digital estates.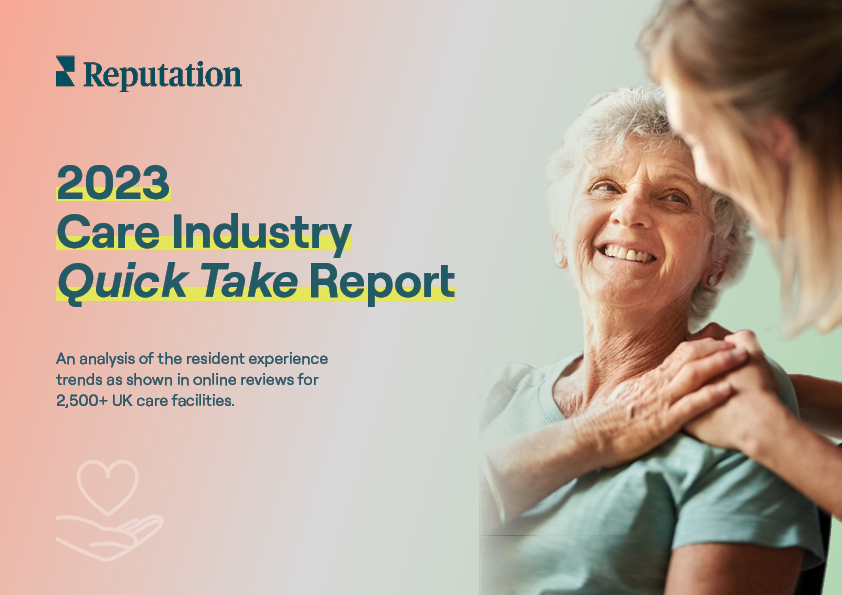 Request Care Industry 'Quick Take' Report 2023