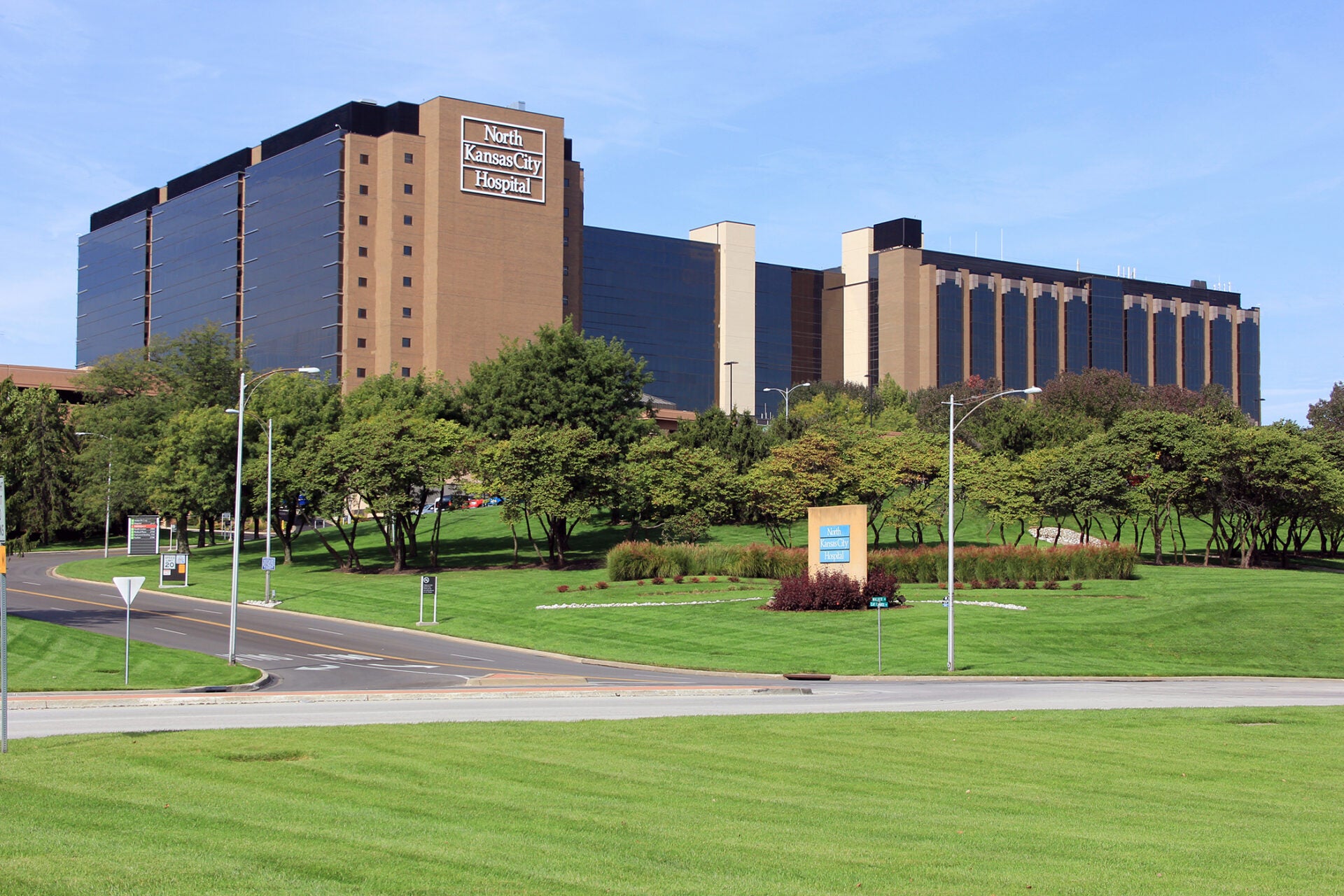 How North Kansas City Hospital & Meritas Health Were Able To Achieve Operational Success
Increased review volume YoY by 907% (441 → 4,442 reviews) from 2022-2023.
Increased Reputation Score 293% (174 → 684) from 2022-2023.
Increased listings views by 164% (4.5M → 11.9M listings) in last two years.
Introduction
In an increasingly competitive healthcare landscape, North Kansas City Hospital and Meritas Health recognized the importance of maintaining a strong online reputation and enhancing patient experience. As one of the last few independent hospitals in the region, NKCH and MH faced challenges against larger healthcare systems and the changing dynamics of patient decision-making. To address these challenges, NKCH & MH embarked on a partnership with Reputation to establish a comprehensive strategy for online reputation management and patient engagement.
Background
North Kansas City Hospital, located on the Missouri side of the Kansas City metropolitan area, prides itself on being a reputable, not-for-profit hospital system with a long-standing history of serving its local community. A subsidiary of NKCH, Meritas Health operates the largest physician network in the Northland and has been in business for 30 years. The system offers centers of excellence in cardiology, neurosurgery, women's health, and emergency care.
Amidst a dynamic and competitive healthcare landscape, NKCH and MH has been navigating the challenges of maintaining its independent status while striving to expand its offerings and uphold a reputation of being both high-tech and high-touch.
Challenges and Objectives
NKCH and MH face competition from larger healthcare systems that are expanding their reach in the region. However, their unique offerings, including strategic service lines and location, played a crucial role in setting them apart.
NKCH & MH recognized that a strong online reputation was critical for attracting and retaining patients. The system identified several challenges to overcome:
Getting Internal Buy-In: The decision to collaborate with Reputation was met with some internal apprehension. There was fear that soliciting reviews would increase negative feedback. There was a need to educate stakeholders about the benefits of embracing online reviews. We needed to convince them that reviews were valuable tool for enhancing and improving the patient experience.

Through several presentations, Jodi highlighted the "why" and the value of this tactic, underlining the influence of Google and its direction in the digital landscape.

Brand Perception Visibility: The NKCH & MH team needed to understand what patients and customers were saying about them in real-time. It wasn't effective to do this manually and the system needed automated, centralized feedback on a daily / weekly / monthly basis.
"You could have two completely identical tools, but it's the support that makes all the difference in a partnership, and that is why we are so grateful for Reputation."

Jodi Rawson, Digital Marketing Supervisor at North Kansas City Hospital
The Partnership with Reputation
To address these challenges and achieve its objectives, NKCH and MH partnered with Reputation. The system leveraged the Reputation platform to streamline its online presence, manage patient feedback, and respond to reviews in real-time.
Reputation's technology allowed NKCH and MH to:
Analyze Patient Feedback: Reputation's analytics provided insights into patient sentiment, allowing NKCH & MH to identify trends, address recurring issues, and make data-driven improvements.
Become Patient-Centric: NKCH & MH leveraged Reputation's resources to educate staff about the importance of online reviews and foster a patient-centric culture.
Manage Reviews: The platform enabled NKCH & MH to monitor and respond to patient reviews promptly, addressing concerns, acknowledging positive feedback, and improving overall patient satisfaction.

Review requesting integration began in September 2022 and the results were instantaneous (292% increase realized in the first month.)

January 1 – August 2022: 441 reviews
January 1 – August 2023: 4,442 reviews

A 907% increase in review volume YoY!

Claim Listings: Reputation helped NKCH & MH claim and manage its online listings on various platforms, ensuring accurate and consistent information across the web. This approach, particularly with Google, yielded positive results.

Out of 222 locations and 457 total listings, they have a 98.6% GBP accuracy rate.
In the last two years, listings views have increased 164% (11.9 million vs. 4.5 million previously).

Achieve Operational Success: Previously there were silos and it was hard to bridge the gap between IT, Marketing and Patience Experience. Thanks to the centralized Reputation platform and reporting, they are able to break through those silos and work as a unified front.

293% Increase in Reputation Score from 174 to 684 (the industry average is 439)
A Notable Operational Success Story: a Meritas Health Practice Administrator had been alerted about a patient who initially left a one-star review due to difficulties in scheduling an appointment with the cardiology office. Staff quickly addressed the patient concerns. The patient's appointment was expedited, leading to a change in sentiment from one star to five stars. This real-world example illustrates how active reputation management directly influences patient perception and drives positive outcomes.
Internally, we all can acknowledge the pivotal role Reputation.com has played within our healthcare system. The platform supports optimization of our internal operations and helps us understand the voice of the patient. This partnership has propelled NKCH & MH towards a new era of digital excellence."

Kristen Guillaume Vice President, Chief Information Officer
What's Next?
NKCH and MH is in the process of implementing Feedback Anywhere, seamlessly integrating it with Press Ganey. In addition to ingesting this data, PRC survey results for Meritas Health are being pulled in as well. These integrations showcase a dedication to optimizing and maintaining accuracy across Business Listings Profiles and a commitment to identifying customer feedback survey trends. Jodi expressed her appreciation for the opportunity to collaborate with NKCH and MH's patient experience department. Her direct line to leadership enables her to make a direct impact and contribute to operational success.
Conclusion
The partnership between NKCH and MH and Reputation exemplifies the power of proactive reputation management and patient engagement in the healthcare industry. By leveraging Reputation's platform, NKCH & MH successfully addressed challenges, improved its online reputation, and enhanced patient experience. The system's commitment to innovation, patient-centric care, and strategic partnerships helps it remain a reputable healthcare provider in a rapidly evolving healthcare landscape.