What Do Customers Think of Auto Dealerships During COVID-19?
Reputation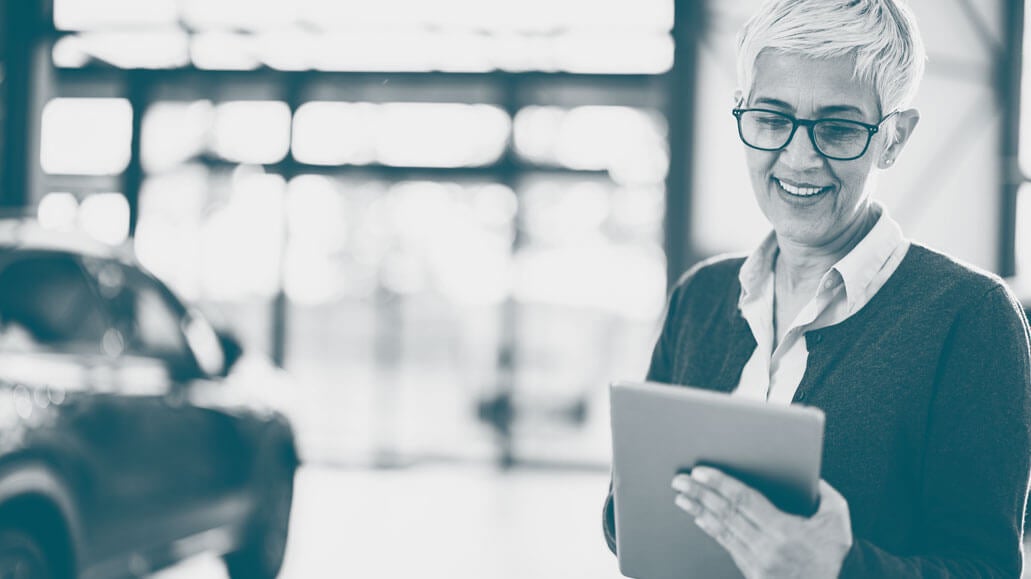 Google is slowly reinstating customer reviews after suspending them from March 20 to April 9. As
we reported on our blog
, the initial wave of the new reviews appears to be happening in the automotive industry, where review volume has returned to 44% of March 1 levels. What do these reviews say about the state of automotive retail during COVID-19?
We took a look at review sentiment and found that the overwhelming majority of reviews mentioning COVID-19 for automotive dealerships have been positive. The general sentiment has been that customers are pleasantly surprised with how dealers prepared their showrooms and how service representatives have been in addressing the pandemic.
We analyzed nearly 14,000 reviews of automotive dealerships conducted during the pandemic. From those reviews, we found that:
Overall sentiment was generally very positive (89% positive versus 11% negative).
The major topics discussed have shifted from the dealership and buying experience to service and environment.
Let's take a closer look at key topics arising in reviews.
Topic 1: Service
Service makes up 40.8% of mentions in automotive location reviews, and they are overwhelmingly positive (89% positive). Most customers are pleased with the professionalism of the staff, as these comments show:
"I was highly pleased the dealer could take me (due to this COVID 19 virus) for inspection and do the other services needed."
"Nino is always professional and friendly [and made me feel] safe with the precautions in place for COVID-19 at the dealership. Thank you for smooth service…"
The few reviews that were negative around their service experience typically involved wait times and emphasized the customer's concern that waiting during this pandemic is unacceptable:
"I realize I didn't have an appointment but waiting two hours amid this COVID-19 caused anxiety. My car wasn't where it should have been upon completion."
"I had an appointment. I was 30 minutes early. I asked to wait but due to COVID-19, I was sent home via Uber. "
Topic 2: Environment
Dealerships' environments were mentioned nearly as frequently as service (28.1% of reviews). Sentiment was even more positive (94% positive versus 6% negative). Customers greatly appreciated the precautionary efforts dealers took to ensure that their floor rooms and waiting areas were clean, sanitized and safe:
"Took vehicle for service during COVID-19 and they were very conscientious about cleaning/sanitizing everything on the vehicle."
"Got me in and out and took every precaution to keep everyone safe during this COVID-19 situation."
"Everyone was masked and stayed at a distance per the CDC requirements."
The smattering of negative sentiments was around coughing and concerns by customers that employees may be sick or not taking the proper measures to keep people around them safe:
"They have two employees actively coughing without masks and refuse to send them home…"
"… seeing 2 of the service workers coughing around the water cooler in the waiting area without covering their mouths and to see another employee at the service desk sneezing without covering their mouths."
Topic 3: Price
Price was the third most frequent topic of reviews at 9.3%. While price is usually associated with negative sentiment, COVID-19 has transformed it into a more positive topic (76% positive). Positive examples associated with price includes:
"The Service Team . . . is outstanding. I had an issue with my QX80 and they worked tirelessly to help me resolve the repair at a reasonable price and in a timely manner…"
"We appreciate that you were able to price match the purchase of our new Odyssey and make our deal happen smoothly at this time with all that is going on with the Coronavirus…"
When price was mentioned negatively, the complaints were similar to those from before Coronavirus with the added exception that COVID-19 created more anxiety for buyers:
"Visited the store for a used vehicle advertised on cars.com. The listed price on their site was $2k higher than cars.com price. They stated they dropped the price at the beginning of the month due to the pandemic and forgot to raise it back and wouldn't honor the price."
"He changed price of the car once I decided to buy. Then, after giving my deposit, he threatened to keep it or take it because I was out of town and could not travel back immediately due to Coronavirus cancellations."
What Dealerships Should Do
We expect review volume to increase as warmer weather and the easing of individual states' shelter-in-place mandates encourage people to visit dealerships. We recommend that dealerships:
Monitor reviews closely and respond to them. Responding to customers demonstrates publicly your commitment to service and also improves your visibility on Google. Of course, don't limit yourself to Google reviews. Keep close tabs on Facebook reviews, too. Together, Google and Facebook are the two most important "customer review amplifiers" given the influence they wield.
Request reviews. As we noted in our post on Google reviews returning, asking for reviews increases the likelihood of your listing being refreshed with positive, timely feedback. Recent and positive reviews also influence your local ranking on Google.
Learn from reviews. Watch for common themes emerging in both positive and negative reviews. For instance, we've highlighted how customers need to feel safe in your environment. Review your protocols and look for ways to reassure your customers that you are following strict protocols in your sales and service areas. In addition, during these uncertain times, being mindful of your tone is critical.
We know this with certainty: As businesses adapt to a new normal, customer reviews will continue to be essential to building your reputation.
To learn more about review management, download our Free Online Reviews and Ratings 101 Guide today.