Using Data To Boost Hospitality Business Performance
Paul Modaley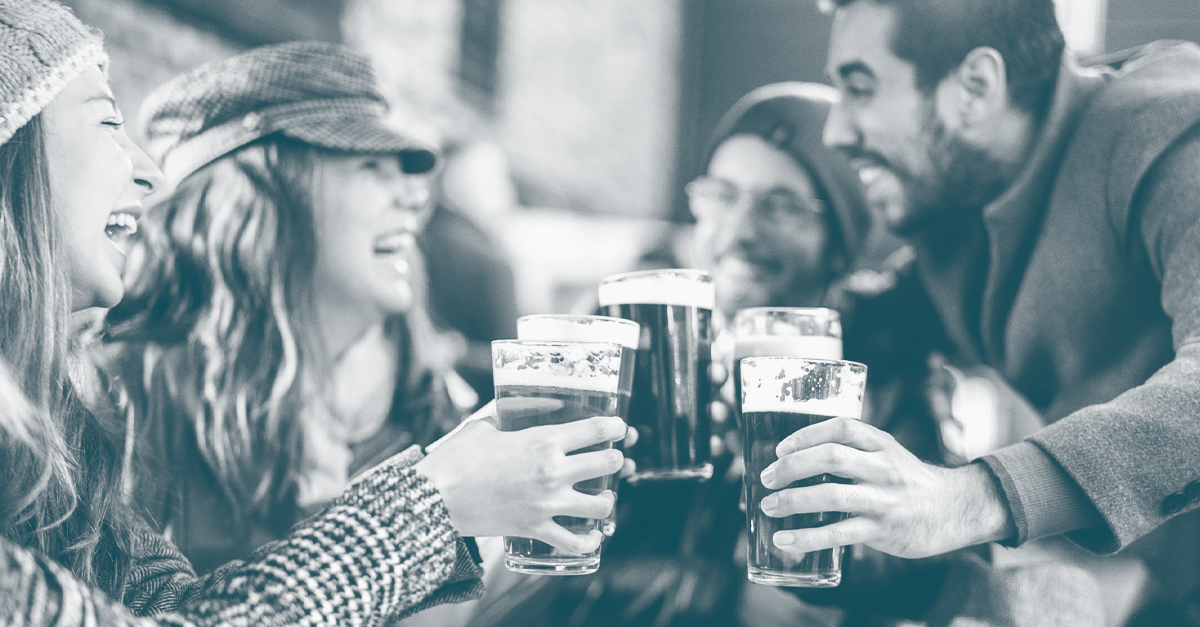 The long-awaited reopening of the Great British hospitality sector is upon us! With pubs, bars and restaurants once again jostling for market share, harnessing data with technology to drive business performance is a top priority for any hospitality company reopening its doors.
Leaders in the hospitality industry recognise the importance of using technology when it comes to operating post-lockdown. According to the '2021 CGA Business Leaders' Survey', 95% of hospitality industry leaders believe technology will be an important aspect of the reopening. 33% of the senior hospitality figures surveyed see technology as having a 'fundamental' role to play in the reopening process.   
Industry Challenges
With the top brass at leading hospitality businesses in agreement over the importance of technology post-lockdown, a similar consensus exists when it comes to which hospitality challenges demand a technological solution the most. 
'Driving loyalty' is the most common challenge that hospitality companies will overcome with technology, according to the CGA report. Other challenges identified as targets for technological solutions include, 'gathering guest insights' and 'driving team engagement'.
Despite the eagerness of hospitality industry leaders to adopt technology to overcome challenges, 52% cite 'difficulties with integration' and 'overload of data' as the main sources of hospitality headaches. 
Fortunately for hospitality CX and marketing professionals, the remedy for these challenges isn't far away…
Hospitality Data Masterclass
Want insight into how hospitality businesses can overcome the challenges cited by hospitality companies as being most troublesome?
With my hospitality data masterclass, which is available on-demand via the player below, you'll learn:
How unstructured data can win guest bookings and drive loyalty

How to overcome the challenges of the 'feedback economy' with cutting-edge software

Ways to optimise the guest experience and journey

How you can leverage technology to resolve problems and acquire brand champions amongst your customer base

And much more!
Watch the masterclass in full and on-demand here:
Masterclass Top Tips
For those who prefer to read than watch, below is a brief summary of the masterclass highlights in the form of three top tips:
1. Understand Your Customers' Journey
Google is your new front door and your customers and potential customers rely on knowledge panels in search and maps. The vast majority of customers check reviews before making a decision about booking and the number of 'near me' searches has tripled. Most of your potential customers will perform their research on a mobile device. 
Tip: Build review volume to ensure visibility in local searches performed on mobile devices.
2. Fine Tune Your GMB Listings
Populated and regularly updated knowledge panels get as much as 10 time more traffic than your website.
Tip: Regularly update your GMB page with reviews, photos and videos.
3. Consolidate Omnichannel Feedback 
Customers interact with businesses in myriad ways – social media, websites, GMB listings, text messages, surveys, and more. The companies that deliver top-notch customer experience to win more business and drive loyalty are those that are able to tame and consolidate omnichannel feedback.
Tip: Utilise technology to establish a feedback hub where all data relating to your customer experience can be managed, tracked and analysed. 
Next Steps
Airship chief executive, Dan Brookman, spoke with the Department of Health and Social Care team on Friday 26th March, confirming all hospitality businesses and other close-contact businesses in England will be required to keep a record of all customers that visit their premises. This policy will be in place until at least September, with businesses instructed to refuse entry for customers who do not agree to check-in. Having a GDPR-compliant and digital system to record all the required data is essential for a successful reopening.
Reputation has solutions, including Track & Test, for hospitality businesses of all shapes and sizes. Check out our hospitality bundles to find a solution tailored to your company's CX goals and requirements.
Alternatively, reach out to me on LinkedIn to find out more about using data to drive performance at your hospitality company.