Turbo Charge "Doctor Near Me" Search Results with the Right Tools
Adam Dorfman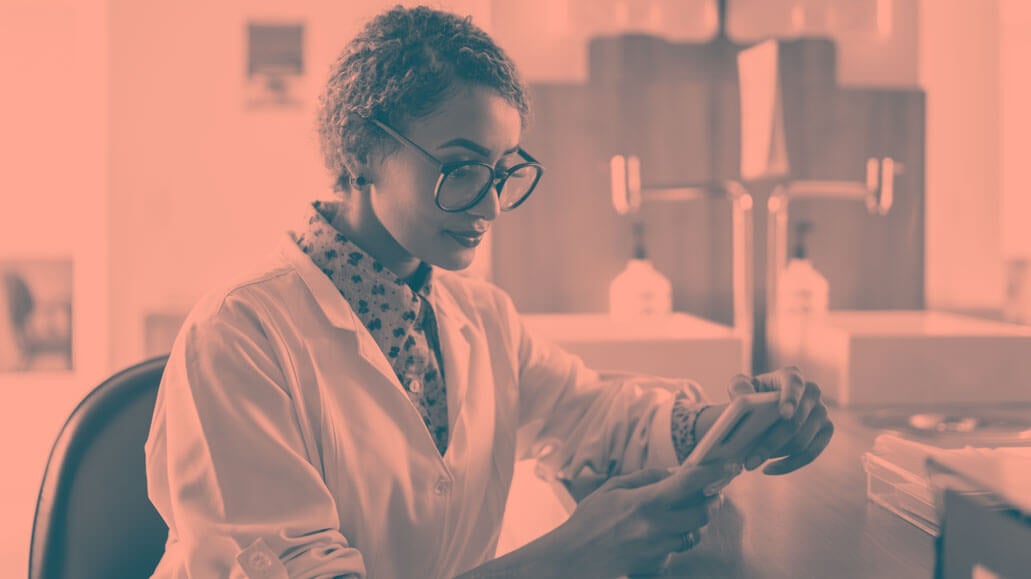 Want to ensure patients find your healthcare facility? "Near me" searches help people find the most relevant healthcare facilities within a specific location. These searches are becoming more relevant every day, as healthcare professionals offer services such as symptom checkers and telemedicine in the wake of the COVID-19 pandemic.
Voice-enabled devices make it easy to find a physician or healthcare facility just by asking a simple question. According to a recent HubSpot article, "near me" searches have grown by 150% in recent times. Since most users search with a smartphone while on the go rather than a laptop at home, such devices offer features such as GPS. This makes the "doctor near me" search term even more relevant.
You can optimize your "doctor near me" search results so your business ranks high in Google. Here are five tips to show you how.
1. List and optimize on Google My Business.
Your healthcare facility needs to be ranked near the top of "doctor near me" search results. To do this, ensure your business is ranked on local pages for business results.
Begin by opening a business account on Google My Business. Follow the prompts to list your company on Google Local.
Your business name and address must be complete. Use Google Maps to include accurate and complete directions. Add details like business hours and contact information.
Choose the most relevant category and be specific with your details. Include photos of your facility and ask others to leave reviews on your new business page.
2. Get reviews in all the right places.
The best way to move your business to the top of Google's rankings is through reviews. All your business profiles should include the correct name, address and phone number of your business. This should be verified for all your business profiles and social media pages.
Patients can leave reviews in numerous places, including medical sites, social media and relevant location pages. If your contact information matches on all these sites, Google will verify this information and your reviews will be easy to find.
(Want to learn more about how to get reviews and use them to best advantage for your healthcare facility? Download our Free Online Reviews and Ratings 101 Guide today.)
3. Add proper schema markup to each location page.
Schema data helps Google acquire even more information about your business. This data is presented in snippets, which gives the user important details before clicking on any links.
Schema data should include:
Your business address
Hours of operation
Business contact information
Adding home page schema markup helps your business appear in the Knowledge Graph. It also helps ensure accuracy.
4. Create location pages.
Create pages for every location of your healthcare business. Each should have its own separate page and should be optimized. This makes your pages easier to find.
Optimize the local pages for "doctor near me" searches. You can do this by naming your page so it is easy to find and remember. Use proper alt tags, title tags and descriptions so Google can reference your hours of operations and services.
5. Rank higher with Search Accelerator.
Reputation's Search Accelerator is the easiest way to rank higher on Google. It allows you to boost your customer results with real feedback. The more user reviews you have and the faster you respond, the more your business will stand out.
Publishing authentic reviews shows your dedication to excellent customer experience. This will provide the maximum impact and help you rank above the rest.
Want more tips on improving your ranking? Download Our Medical Guide on How to Compete for Patients in the Digital Age.