An Unmissable CX & Marketing Virtual Conference
Paul Modaley
At Reputation.com, we're brimming with excitement as we count down the days until Transform'20 Europe – our online conference for CX and marketing professionals – which goes live on 6th October 2020 at 9.30 AM BST.
The chance to sign-up for Transform'20 Europe must not be missed if you're a marketing or CX leader at your company! Continue reading to discover why you should attend Transform'20 Europe.
Why Transform'20 Europe is Unmissable
Back in May 2020, Transform'20 US went virtual for the first time, and the online event delighted attendees stateside. 
Now, for the first time, Transform'20 is coming to Europe to bring marketing and CX trailblazers together to impart how businesses like yours can get found, get chosen and get better. It's all online, and it's free.
Transform'20 Europe will feature inspiring keynote presentations delivered by best-in-the-business experts in the fields of online reputation and CX management.
Throughout 180 minutes, our esteemed speakers will provide actionable insights to enable you to boost business revenue, improve your customers' experience and how your company can stand out online with a comprehensive reputation management system. Key topics covered at our virtual conference will include:
How you can get found and chosen online in today's Feedback Economy;

How to make targeted improvements to your customers' experience that drive revenue;

What is Reputation Experience Management in today's Feedback Economy;

How to optimise your online presence with reviews, surveys and more.
Also, there will be industry-specific breakout sessions for sectors including, automotive, hospitality, cross-industry and others. Attendees will, of course, have the opportunity to raise questions and participate in discussions during breakout sessions.
Here's what delegates at Transform'20 US said about the conference: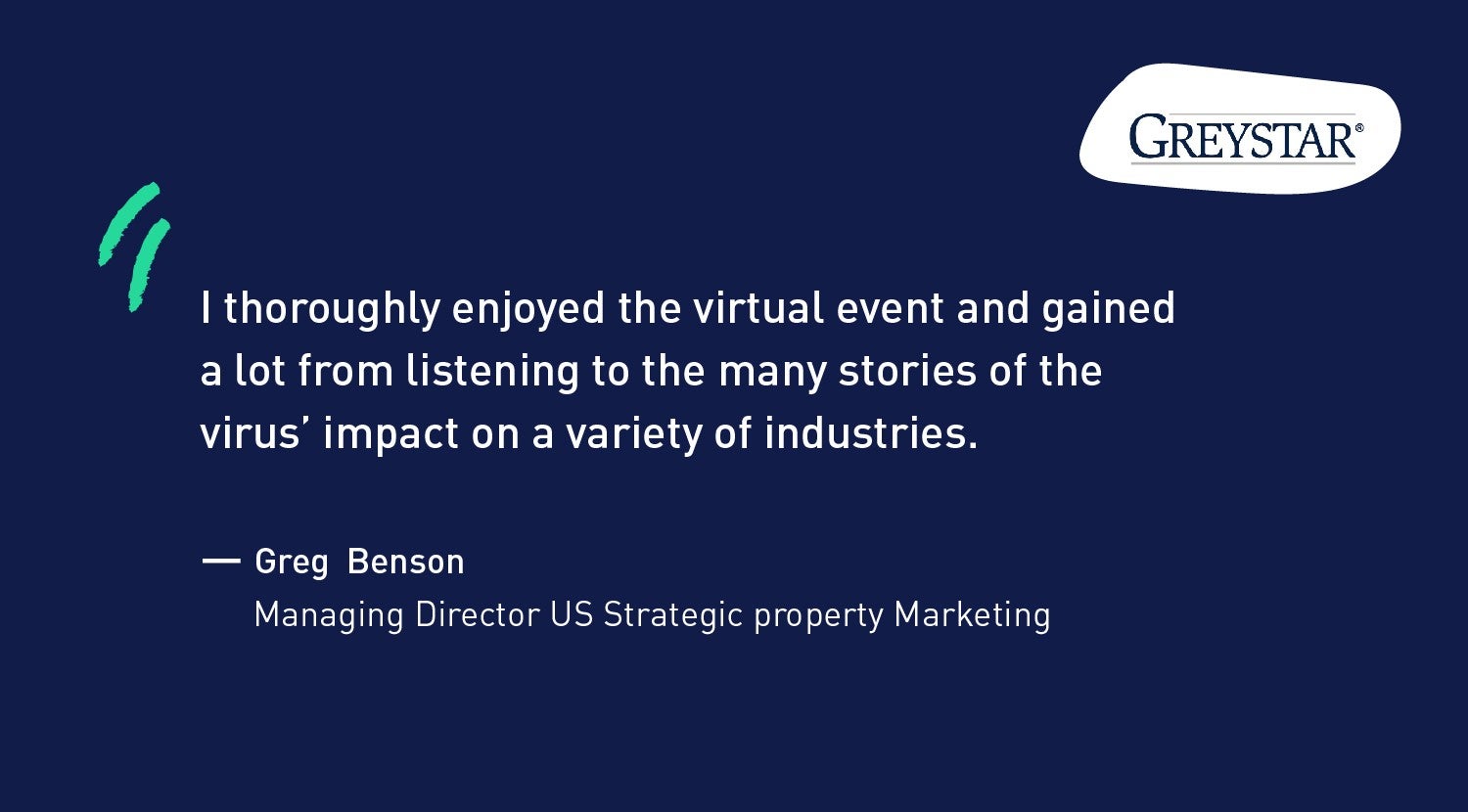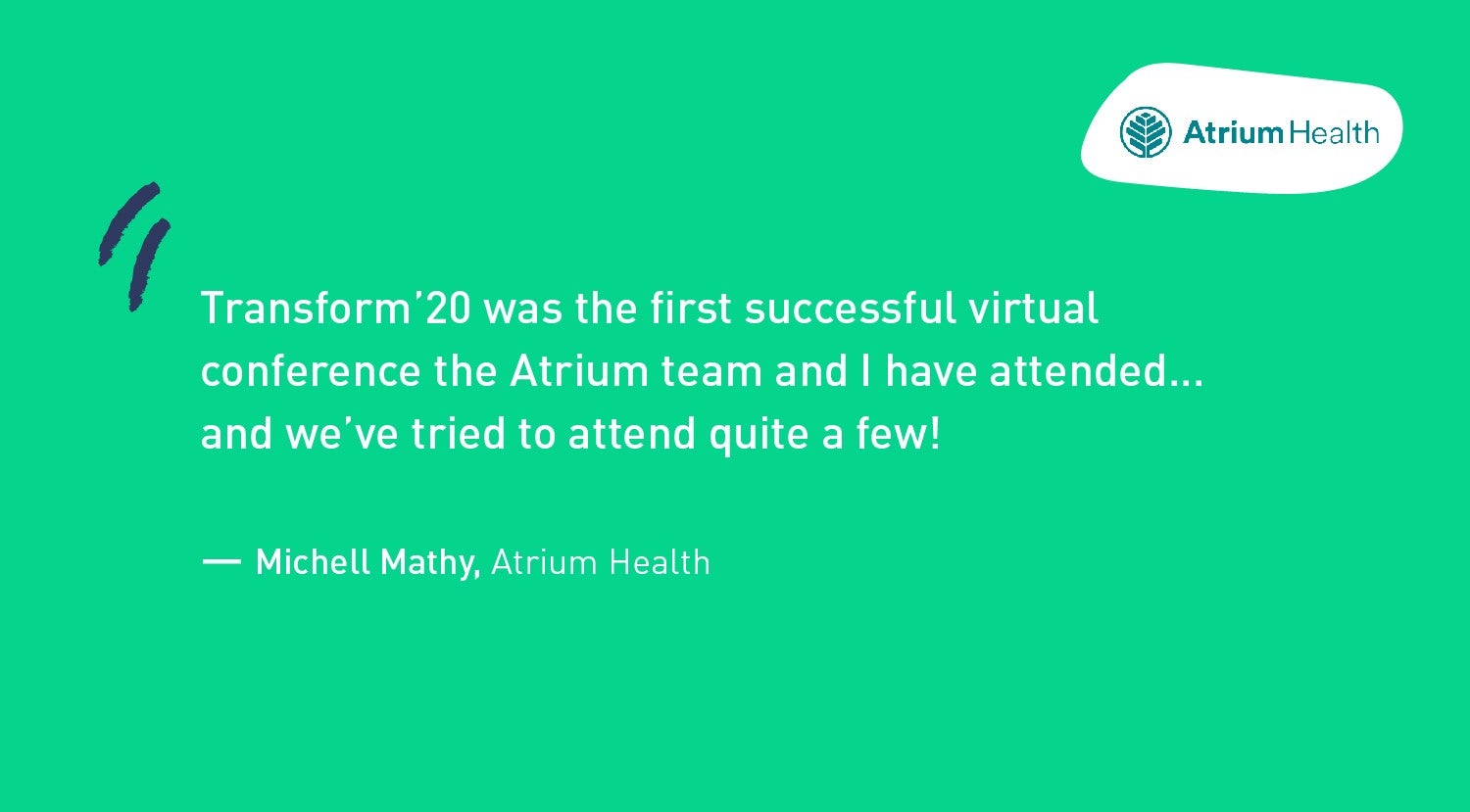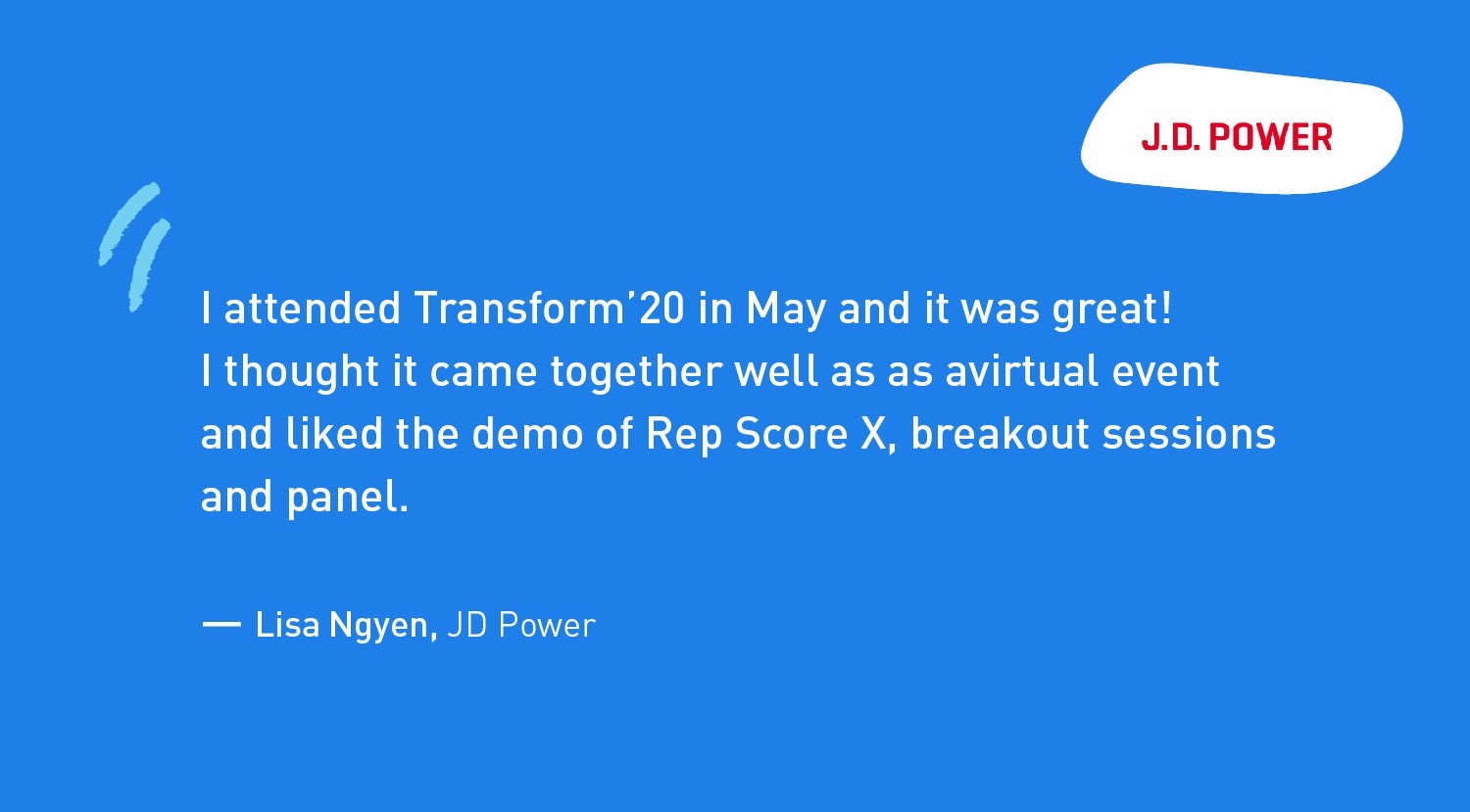 If the opportunity to gain a competitive advantage through expert insight at the event isn't enough to tempt you to register, perhaps the prize giveaways will be! 
Who should attend Transform'20 Europe?
Free to register and attend, Transform'20 Europe is a not-to-be-missed event for anyone involved in customer experience management, marketing or operations.
Certainly, C-Suite executives in any industry can not afford to miss the opportunity to gain a competitive advantage through the expertise that will be imparted at the conference. 
Reputation.com customers and non-customers alike will benefit from the plethora of presentations set to be delivered at our virtual convention. Delegates can take advantage of training and professional development offered by our 'PowerUp' scheme for our platform users and our consultancy offering for non-users. 
Our virtual conference will be especially beneficial to those customer experience and marketing professionals who are yet to fully grasp the concept of Reputation Experience Management (RXM). Why not test your RXM knowledge by taking our short ten-question quiz?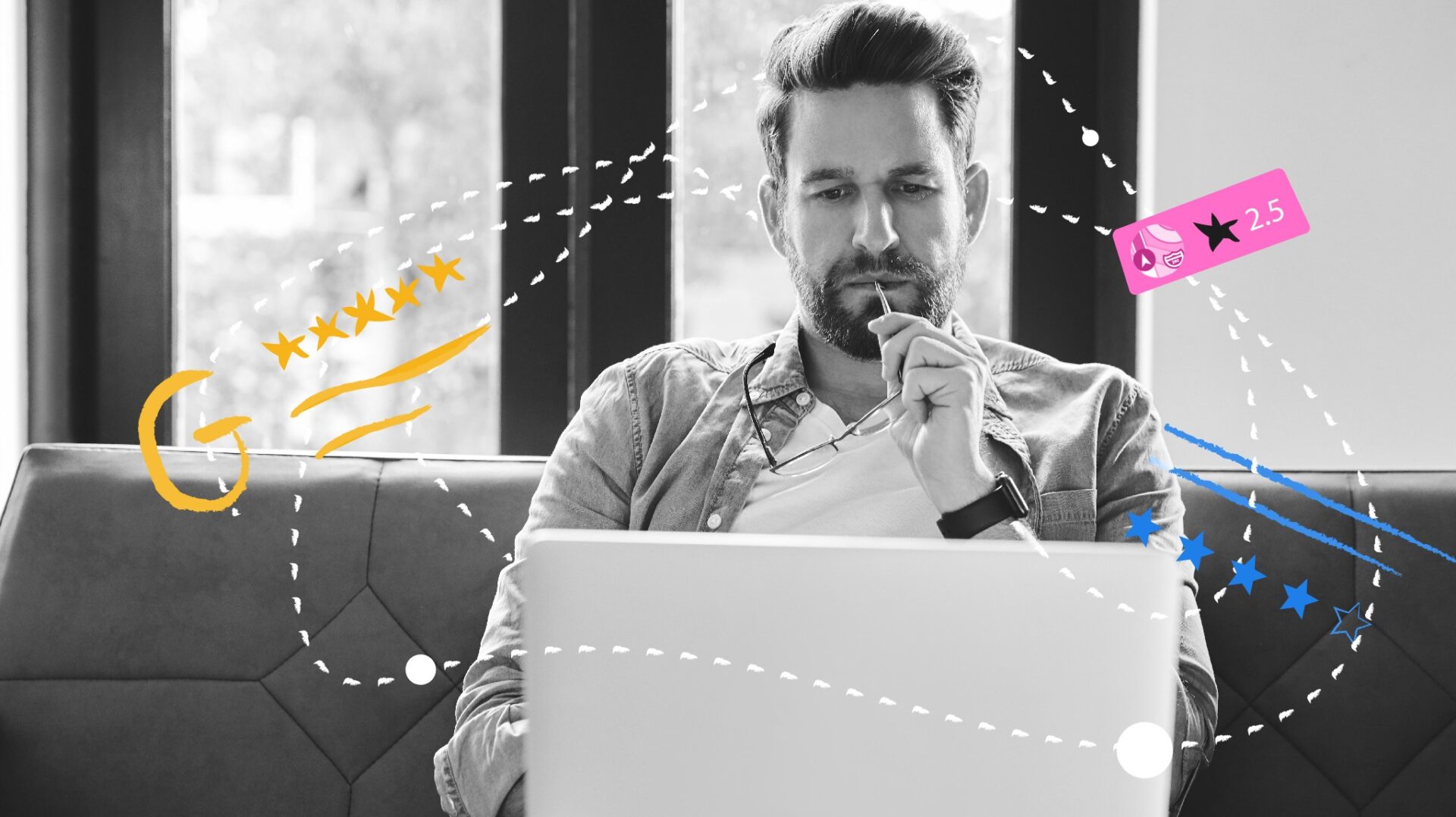 Where Transform'20 Europe is Taking Place
Transform'20 Europe is taking place entirely online so delegates can stay safe during these unprecedented times defined by the Covid-19 global pandemic. Not only does the online format present a way to stay safe from Covid-19, but it also reduces the event's carbon footprint and maximises the number of delegates able to attend the event. Here at Reputation.com, we're always mindful of our impact on the environment, and we always put safety first. 
Who's speaking at the virtual conference?
Like the US event, Transform'20 Europe boasts an impressive line up of thought-leaders and industry pioneers including:
Joe Fuca

(CEO, Reputation.com)

Rebecca Biestman

(CMO, Reputation.com)

Anthony Gaskel

l (Managing Director EMEA, Reputation.com)

David Blackhurst (Central Operation Director, Mitchells and Butlers)
Pranav Desai (Vice President, Product Management, Reputation.com)

Gabi Herbst

(Channel Sales Manager, Google Maps Platform)

David Mullins

(Customer Experience Manager, Groupe Renault)

Anna Bravington

(Digital and Community Engagement Manager, GAME)

Danny Macro

(Digital and CRM Senior Manager, Kwik Fit)

and more!
Summary
Transform'20 Europe is the must-attend event for digital marketing and CX leaders in any industry. Whatever sector you're in, at Transform'20 Europe you can find out how your company, brand and your locations can benefit from a unique, comprehensive online management programme to get found, get chosen, get better. What's more, is that it's completely complimentary and it's all online on Tuesday 6th October 2020 at 9:30 AM BST.
Interested in attending our virtual conference?
Click the button below to register your place today.