Tips for Businesses on Updating Their COVID-19 Mask Guidelines
Adam Dorfman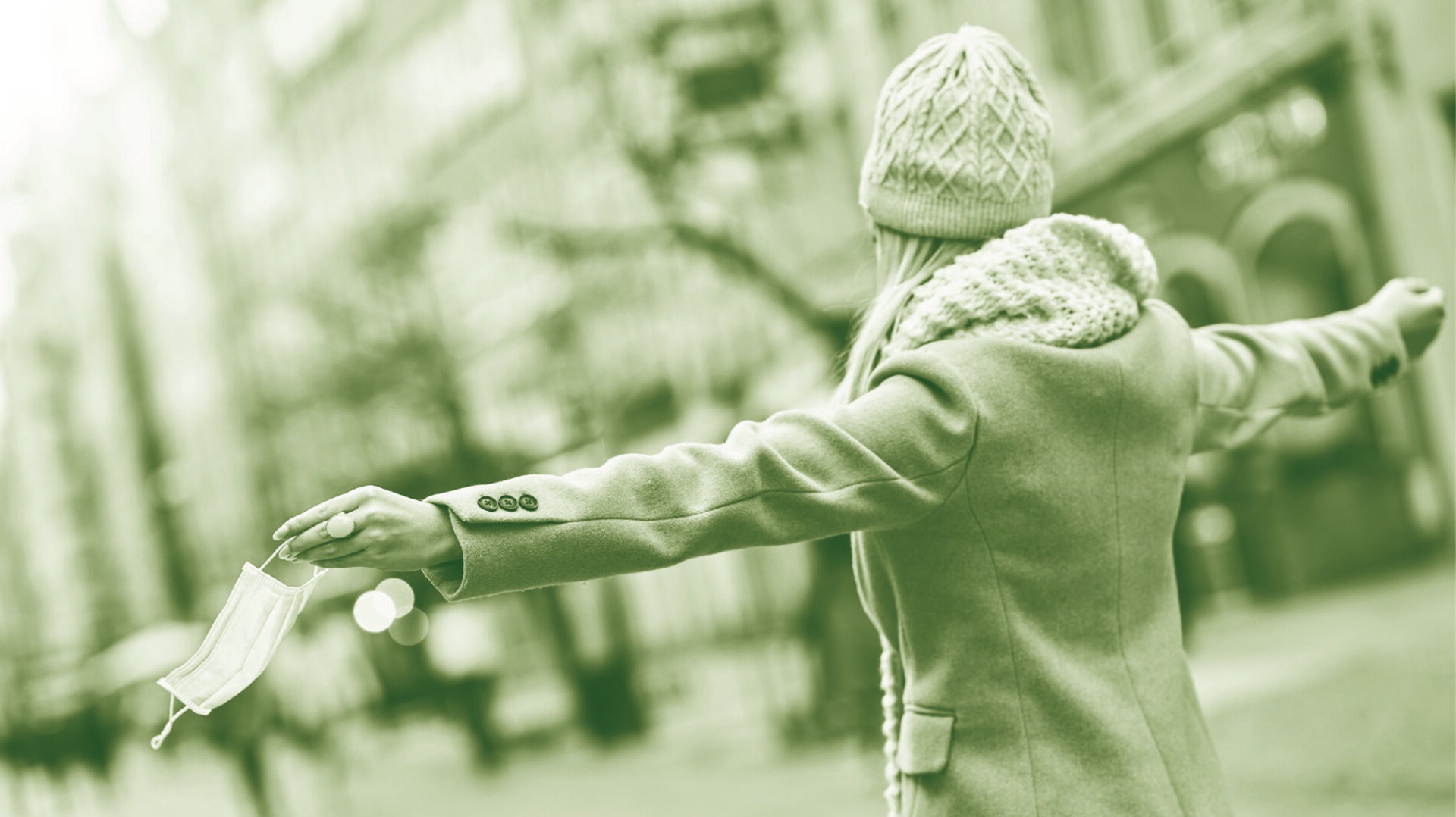 With the
CDC's new announcement
that vaccinated people can resume activities without wearing a mask or social distancing, businesses need to update their COVID-19 guidelines accordingly. Understandably, businesses in the United States are scrambling a bit. Tools such as Google My Business (GMB) listings provide an easy way to update customers. After reviewing the new CDC policy, consider our tips for how your business should keep customers informed.
Reactions to the Revised CDC Mask Guidance
The CDC's May 16 update for pandemic safety guidelines states that fully vaccinated people can resume normal activities without wearing a mask or distancing, except where required by various rules and regulations. This means that local businesses can set their own mask guidance. Small businesses with brick-and-mortar storefronts, automotive dealers, movie theaters, restaurants, retailers, and more are quickly reviewing and, in some cases revising, their own policies for consumers visiting their locations. Costco, CVS, Starbucks, Target, Trader Joe's, and Walmart are among national chains dropping requirements that fully vaccinated customers and employees wear protective masks in stores except where mandated by local laws. 
What Businesses Should Do About the New Mask Guidance
The quickly unfolding development underscores why businesses need to rely on digital channels to update their customers at scale. The onset of the COVID-19 pandemic in 2020 was a wake-up call to businesses — and to Google — at how quickly they'd need to keep customers up-to-date amid lockdowns, reduced store hours, and the opening of contact-free services. Businesses now find themselves in the same situation one year later.
We recommend businesses:
Start with your website

. There's a reason why national retailers such as Target are

leaning on their websites to update their policies

. Websites give a business one central place to control their narrative and guide all their audiences with

news about their policies

. But businesses need to go beyond an initial announcement and make the update more prominent across their websites. That includes store locators, guest relations, and anywhere else visitors need to know about a far-reaching update.

Put Google to work for you

. Rely on your GMB listings to let your customers know how the CDC guidelines affect them and you. This is true whether you are relaxing your own requirements for wearing masks or keeping them the same. It's likely that customers will have questions about your policies either way. The Google Posts feature is an excellent way to do so. This functionality makes it possible for organizations to share dynamic content on their GMBs such as special events, changes in hours, or the opening of a new location.

In 2020, Google launched a 

COVID-19 Post type

 to help businesses update their GMB listings with coronavirus-related information that affects their operations. Now is an opportune time to use this Post type to help your customers. Google is especially important because increasingly, when people search for something on Google, they're finding answers to their queries on search engine results pages (SERP) without needing to click anywhere else, also known as

a zero-click search

.  
Fortify your social presence

. Large businesses with

multiple Facebook pages

especially need to do a lot of heavy lifting. It's important that each Facebook page contains up-to-date information on how local store policies are changing. One way to achieve this is through a pinned post. You'll need to be ready for an onslaught of queries from customers— thankfully, Facebook Chat is a great asset for responding. 

Keep an eye on customer feedback

. Closely monitor the comments customers leave on your social media pages,

business listings

, website, and so on. This information will give businesses valuable real-time insight into how customers are responding to any changes being made to health/safety requirements. Be prepared to respond to customers with links to published guidelines where necessary. 

Be mindful that your updates might differ from one store to the next depending on local guidelines

. As a result, you may need to adapt the mask-wearing policy you share on your GMB listings, Facebook pages, and store locator pages owing to local guides. 
At Reputation, we use a single platform to help businesses manage content at scale. Contact us to learn how we can help you.