The Millennial Impact on Healthcare
Reputation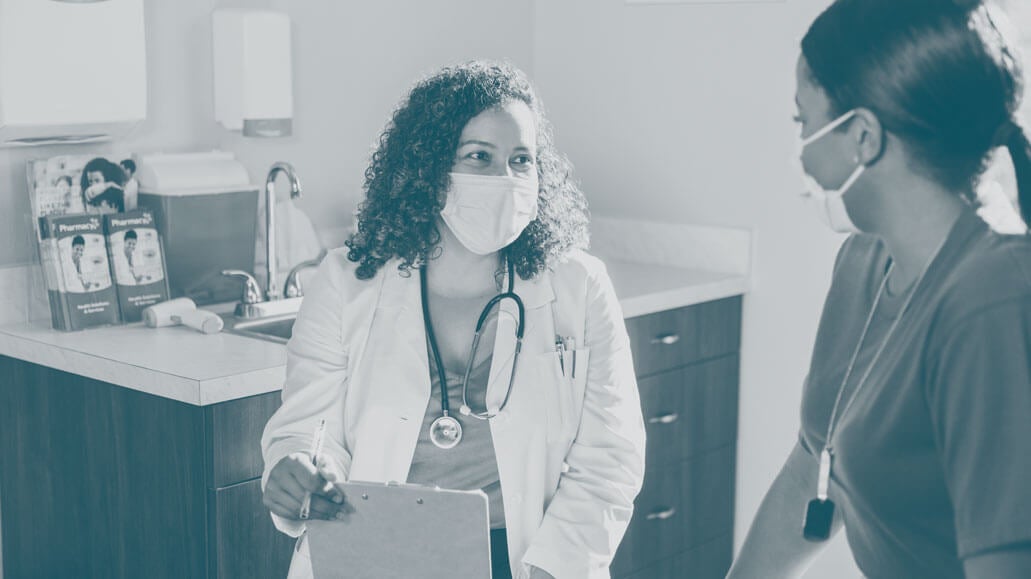 In 2020, Millennials overtook Baby Boomers as the largest generation in the United States, according to Pew Research. Millennials are also crucial to the healthcare industry. Younger Millennials, already established in the workforce, are paying for their own care. Older Millennials are also responsible for the care of both their children and their parents. Older Millennials are also entering the prime earning years of their careers, and younger Millennials are beginning to gain earning and spending power that the younger Gen Z generation still lacks.
We believe that healthcare providers have a huge opportunity to align themselves with the preferences of this crucial generation. For example, our own research shows that patient ratings/reviews are the single-most-important factor influencing Millennials' choice of physicians and facilities next to insurance accepted and proximity. But in 2020, half of all healthcare facilities and 65 percent of all physician locations we studied accumulated zero reviews. Let's take a closer look at what motivates Millennials.
Money Matters
Having entered the job market during a recession, and heavily burdened by student loan debt, Millennials are the first generation in the U.S. to be less wealthy than their parents. This makes them more cost-conscious when it comes to their health. As a result, they expect healthcare providers to provide more cost transparency and clarity around insurance provider coverage. Cost transparency remains a challenge; healthcare consumers typically do not know the bottom-line cost of care until the bills for care come due, and invariably factors such as the cost of lab work come as surprises. Providers are under more pressure now to be more transparent about costs but also about different care options that may cost less. 
Personalized Care
Millennials grew up with the internet, giving them access to more information than any previous generation. According to Erin Burns Freeman, vice president, Ackermann Marketing & PR, Millennials prefer to self-diagnose their health needs with a Google search. Sites like WebMD have enabled this generation to search for symptoms or select a specialist for a unique condition.
Millennials are also more likely to prioritize mental health needs and they are willing to explore alternative therapies, such as acupuncture or meditation according to a recently aired podcast, "The Business of Healthcare: Healthcare from a Millennial Perspective." 
Related: Thriving in the Face of Change: 5 Consumer Experience and Marketing Trends for Healthcare
Care Whenever
Access to whatever information they desire, whenever they ask for it, has led Millennials to become a very impatient generation. Most Millennials and younger do not have a relationship with a primary care physician for preventive care. The growth of urgent care, walk-in clinics and virtual care apps has been largely driven by Millennial's behavior. They do not want to wait weeks or months for an appointment and would rather access care when they are feeling sick. This need will most certainly influence the uptake of virtual care, a topic we have discussed on our own blog. 
Savvy with Digital
Millennials are very savvy about how they use digital to find care. As discussed in our 2021 Healthcare Reputation Report, Millennials are twice as likely to use a web search to look for care than Baby Boomers (aged 55+), and are 20 times more likely to use a map app such as Google Maps. Google is incredibly influential with Millennials: 47.6% of Millennials rely on Google to find reviews of healthcare providers. Only 28.8% of Baby Boomers rely on Google. In addition, Millennials are about six times more likely to rely on Facebook reviews of healthcare providers compared to Baby Boomers. To connect with Millennials, we believe it's essential that healthcare facilities and physicians regularly ask patients to review them. Then respond to reviews and use patient feedback to improve the patient experience. Doing so is an important best practice in general – and is essential for being relevant to Millennials.
How Reputation Can Help
Healthcare brands that respond to the on-demand needs of Millennials will experience improved satisfaction, loyalty, and stronger word of mouth. Reputation is a comprehensive platform enabling healthcare to improve online visibility in search, drive higher volumes of new patients and use feedback to drive operational improvement. Contact us today to learn more.
Keep Reading: How to Fight Burnout on Healthcare Social Media Teams