Supporting Healthcare Heroes through a Pandemic
Adam Dorfman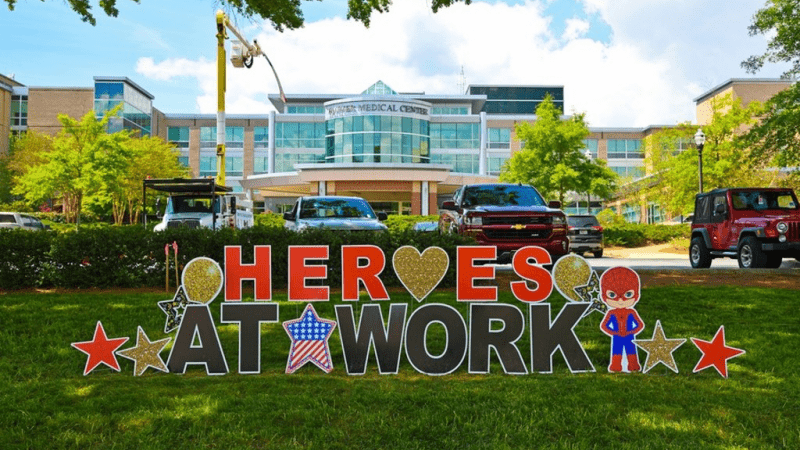 Providing care to citizens during the COVID-19 crisis is taking its toll on healthcare workers. Unprecedented challenges are arising every day for caregivers who are putting their lives on the line. A recent Reputation webinar entitled "Caring for the Caregivers During a Pandemic" addressed the important issues they are facing, and outlined what certain health organizations are doing to help.
Creating Connection and Community in Different Healthcare Segments
It's crucial for organizations to support heroic caregivers to boost morale and provide hope. The well-being of the doctors, nurses and other care professionals is a priority that needs immediate attention.
Those working on the frontlines are under extreme stress, which is affecting their mental health. According to presenter Annie Haarmann, a recent study reports 45% of caregivers during this pandemic are experiencing anxiety, 34% are reporting insomnia and 72% are in distress.
Social distancing is contributing to a sense of isolation. Though providing physical support isn't currently possible, there are many ways to connect virtually with healthcare heroes in your area.
Many Reputation clients and other healthcare systems are supporting caregivers through numerous online healthcare communications. These efforts include creating trending hashtags, sharing positive patient experiences and encouraging people in the community to reach out to healthcare workers they know.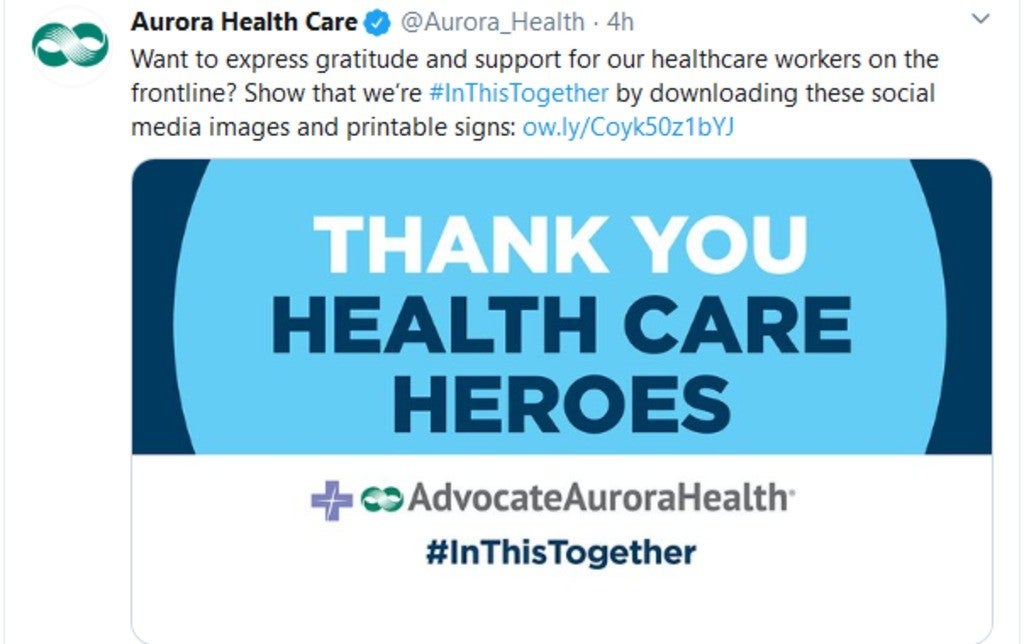 Organizations such as Aurora Health are using social media to educate and inform consumers about the constant changes coming down the pipeline. They seek to establish a sense of calm by offering resources such as their own website, the CDC and other medical sites that provide wellness information. As presenter Sarah Scroggins noted, "Social media is a way to get information out there and updated as it is rapidly changing."
Healthcare organizations are also using social media to promote positive messages by thanking team members, sharing positive stories and creating thank-you videos from patients to medical professionals. Other features such as symptom checkers offer patients ways of evaluating their health situations before taking part in video visits or contacting call centers.
Other organizations are focusing on the mental health of caregivers as they navigate through stressful situations. Social distancing and isolation are also presenting anxiety for parents who are working from home while caring for children.
Mental health organizations are offering social media content on how to deal with this anxiety. Posts include information on dealing with the constantly changing news and helping children understand what they are feeling.
Tracking Metrics
Various healthcare providers are tracking metrics that inform their healthcare communications strategy. Items such as infographics are shared on timelines as are hashtags.
Organizations are also focusing on touching noncritical medical staff. Housekeeping employees and the families of medical professionals are also on the frontlines, making sure people have what they need.
Patient experience is another metric healthcare companies are tracking. Information such as how patients are affected and how they feel about their healthcare providers will offer valuable insights during this uncertain time.
What Reputation  Is Doing to Help
Reputation helps healthcare organizations stay in contact with patients by providing a wide range of resources that increase healthcare online reputation management and promote customer engagement. Healthcare systems that demonstrate that they are on top of all COVID-19 developments and offer valuable information to people can bolster their reputation during a challenging time and stand to strengthen their reputation in the long term as well.  Check out our series on "Getting Started with Online Reputation Management" today to learn more.