Reputation Management Maturity: A Global Perspective
Reputation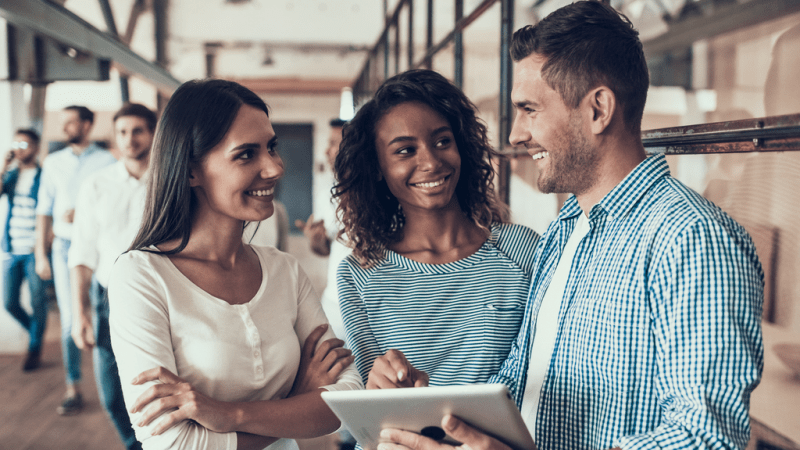 In the digital-first economy, consumers have more choices than ever. It has become increasingly clear that reputation management is vital to the success of brands, but this involves an integrated approach to have the greatest impact.
(Download The State of Online Reputation Management 2020 to learn more.)
Reputation.com, in partnership with London Research, recently released its "The State of Online Management 2020" report. This survey of over 500 companies in the U.S., UK, Australia and Germany reveals the impact of a proactive Online Reputation Management (ORM) strategy with respect to consumer trust, the customer journey and business success. Here are a few of the highlights from that survey.
Most Companies Are Beginning Their ORM Journey
Online reputation management is about influencing and controlling the narrative surrounding your brand across all digital channels. In some cases, positive feedback takes care of itself when a business optimizes the customer experience (CX).
Every brand needs to manage its online reputation, and some are taking a more active role than others. In this global survey, less than half (46%) of brands describe their ORM strategy as "basic," and only 15% say it is "advanced."

Companies have given themselves a mediocre score of 6.5 out of 10 on average for their online reputation despite the fact that research shows the benefits of ORM are clear. According to the research, the impact of a positive reputation includes increased sales, higher conversion rates and better marketing ROI.

Trust Is Vital in the Age of the Customer
Since consumers have more choices than ever, they can be more discerning about the brands that get their business. The most successful businesses will be those that exhibit integrity in their operations as well as a high level of responsiveness to issues and customer feedback.
According to this latest survey, "building trust with consumers" is the biggest driver for ORM for brands (64%). Respondents state that this is the main reason they actively manage their online properties. With those higher levels of trust, businesses can also generate more customers, improve retention and increase their competitive advantage, which are other top reasons cited.
The Importance of Online Reputation Management for Brands
ORM is a multi-faceted approach to monitoring, managing, and improving a brand's online reputation. This involves optimizing directory listings, encouraging ratings and reviews, monitoring social media and analyzing feedback to improve CX.

Of the client-side respondents, over half (57%) actively manage business listings, and less than half publicize positive ratings and track ratings scores, 46% and 43%, respectively. Over a third of consumers in the U.S., UK and Australia expect brands to respond to comments on social media, whether the feedback was positive or negative. Just over half (57%) of ORM leaders use insights from reviews to improve their company's products and services.
Brands have a lot to gain by making CX and online reputation management priorities. Even though some companies are at the beginning of their ORM journey, there is no better time than the present to explore how your business can better fulfill the needs of its customers and put its best foot forward online. Download our ebook "Getting Started with Online Reputation Management" to learn more.