Reputation Experience Management: Why It Matters
Adam Dorfman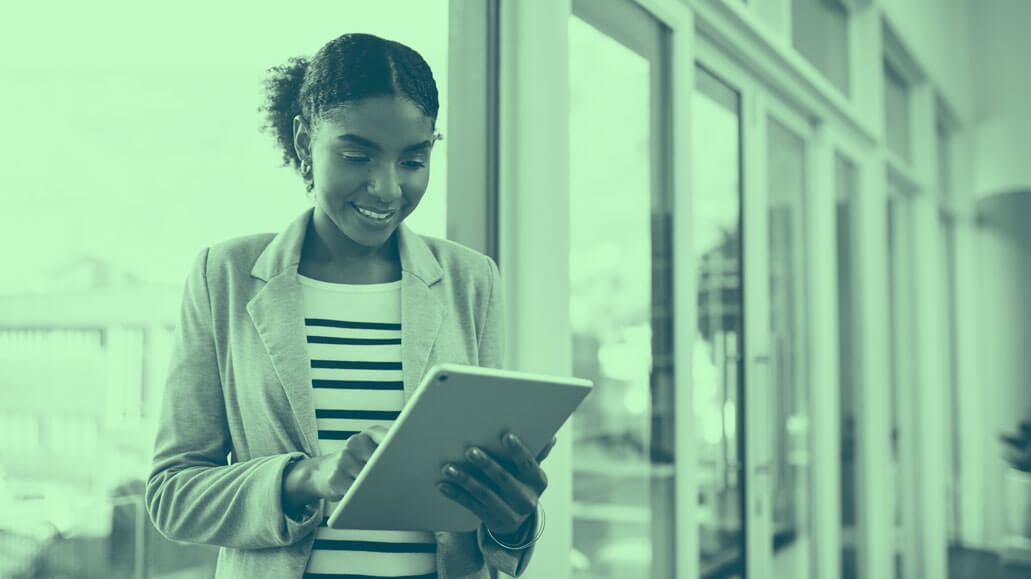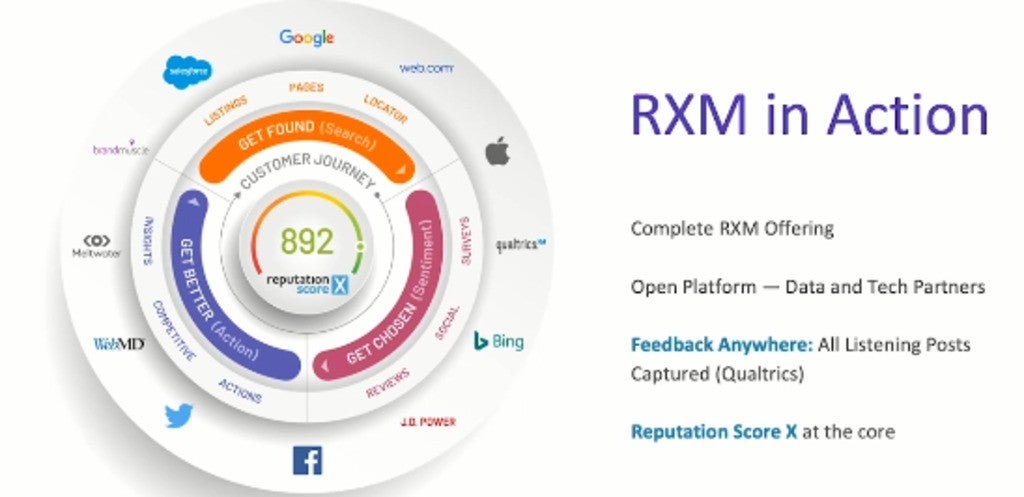 The world has changed, and businesses must adapt to survive and achieve success. Showcasing your brand across digital channels not only increases your visibility but provides opportunities to interact with consumers to collect feedback, improve the customer experience and build loyalty.
Physical locations will still have a place in today's economy, but successful businesses must figure out how to open their digital front doors and create an exceptional customer experience in a virtual environment. This new playing field means that your online reputation is more important than ever.
So, how can your business bring together the customer experience (CX) and online reputation management (ORM)? The answer is Reputation Experience Management (RXM).
What Is RXM?
We are living in a feedback economy. What does this mean for the customer journey? It means you will get found by improving your performance in search. Your brand will get chosen by searchers who read all of the good things about your company. Finally, you can get better by taking action on the feedback you receive.
Traditionally, CX and ORM were two siloed practices. As Reputation.com's CEO Joe Fuca illustrates in the Transform '20 Opening, Reputation.com's breakthrough RXM platform brings these two categories together across the entire customer journey.
Transform'20 Opening from Reputation.com on Vimeo.
Transform'20 Post Event Trailer from Reputation.com on Vimeo.
Why RXM Matters for Your Brand
The volume of data available to brands has become nearly overwhelming. Reputation.com has aggregated and analyzed over 100 million reviews and social posts and deployed more than 40 million surveys through its integrated SaaS platform.
According to Gartner, artificial intelligence (AI) analytics and technologies, in addition to human insight, are going to provide the intelligence needed for the CX of the future. You can have access to all the data in the world, but it has to be available to your brand in a way that makes sense and is easily digestible.
RXM matters for your brand because it leverages AI and prescriptive analytics to consolidate data across the entire customer journey, making decision-making and action simpler and more effective. Instead of managing separate systems with similar goals, you get a complete solution under a single umbrella.
Bringing Together Customer Experience Management (CXM) and Online Reputation Management (ORM)
Having the ability to take control of your data in the feedback economy is vital. If you can't structure your data, there's a good chance that you will be unable to control the online message about your brand. According to Fuca, there is the potential for a collision between the unstructured data from ORM and the structured data from CX.
Reputation.com has launched three RXM products to bridge the gap between these two areas and help deliver a better brand experience.
Feedback Anywhere
One of the goals of RXM is to give clients the most comprehensive listening posts available to collect and analyze customer feedback. Feedback Anywhere allows you to view customer data in a single easy-to-access dashboard.
You can manage a variety of data streams from different feedback channels, regardless of whether the data is unstructured or structured, to create a meaningful picture of the customer journey. Data can be pulled in from social media, business listings, public surveys and third-party sources, eliminating the need to log into multiple platforms to access this data. Feedback Anywhere even provides tools to respond to feedback and has predictive analytics to drive reinforcement of what is working and improvement in trouble areas.
Now brands can create valuable insights from this data at every stage of the customer journey and use those insights to learn more about customer sentiment and improve the customer experience.
Reputation Score X
Reputation Score X is an AI-based, next-generation tool that delivers performance metrics based on sentiment, visibility and engagement. With Reputation Score X, you will still see how your brand is positioned relative to competitors and the industry average.
Brands also now receive prescriptive suggestions on how to improve their score so that they can take immediate action steps for improvement. For example, you can see what is impacting your online reviews score, such as a low or high review recency, review average or review response. Further, you'll be able to see a trend line to gauge improvement or issues with your overall score and contributing metrics.
The visual nature of the Reputation Score X platform allows brands to quickly drill down to any areas of improvement in the CX and their online reputation.
Conversational Surveys
The new digital front door for many brands is the business listings knowledge panel on Google. Over half (51%) of Google searches are now zero-click. Knowledge panels now get up to 10X the traffic of corporate websites, making the quality of your online feedback more vital than ever.
From the new integrated RXM platform, brands can respond to predictive signals to get more reviews on online channels. The new Conversational Surveys solution sends the client an SMS message after a customer touchpoint in survey format.
With open rates of 82%, SMS is an impactful strategy. This is an automated conversation that will drive online feedback in the form of an in-the-moment Google review.
"Some of the biggest brands in the world already use Reputation Score X and Feedback Anywhere to be where their customers are," said Fuca. "From social media to reviews to surveys, we make it easy to understand and respond to customer feedback."
Reputation.com is now expanding the features of its online reputation management platform to include additional customer-driven, innovative solutions. As a pioneer in the ORM category, we have developed patented algorithms behind our Reputation Score and have more than 250 integration partners that help businesses across all industries improve results.
Download the RXM Guide to learn more.