Reputation.com Employee Spotlight: Molly Blanco, Senior Manager of Customer Marketing
Reputation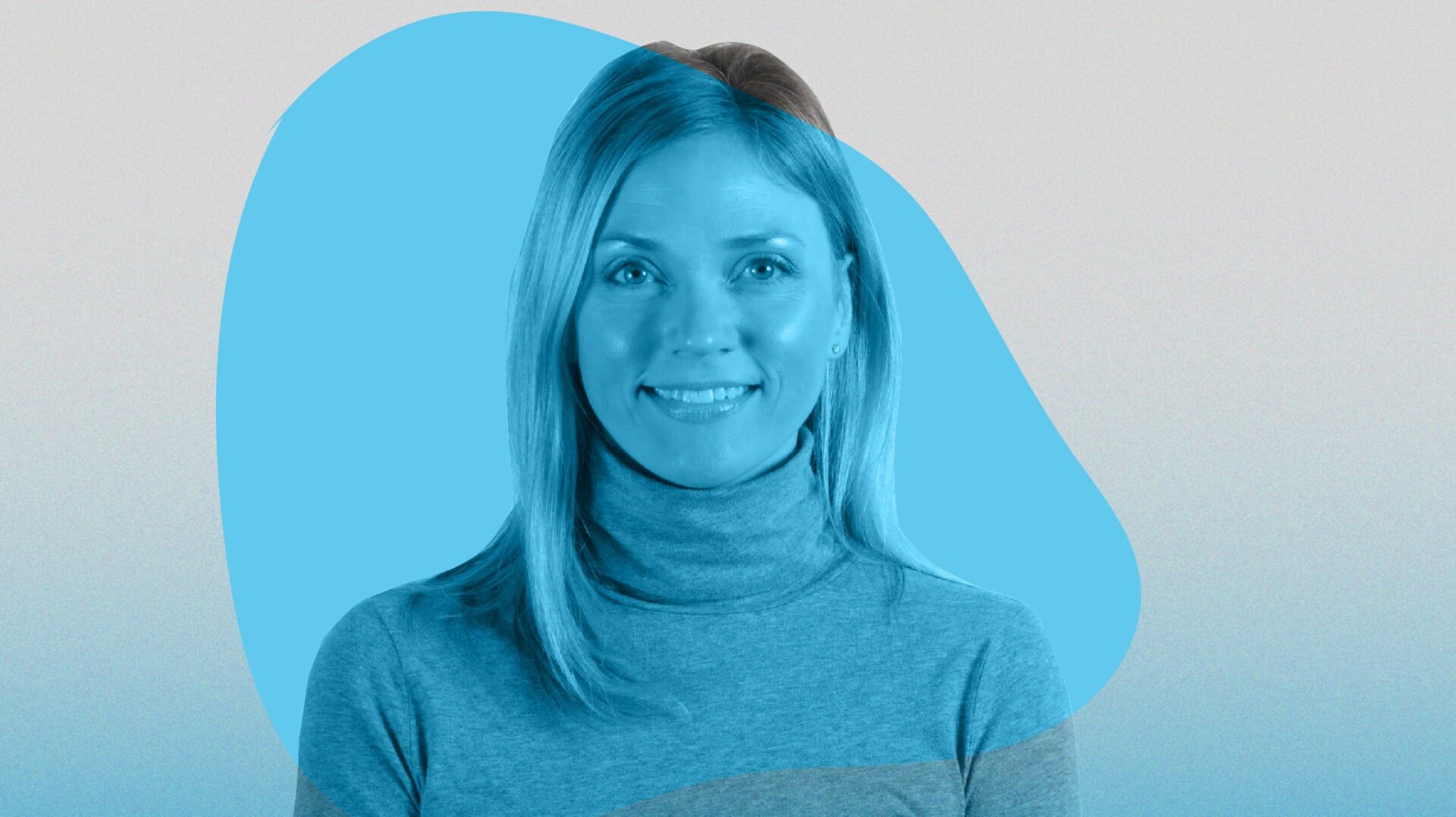 At Reputation.com Transform 2019, Molly Blanco participated in a panel discussion about reputation management. As the Senior Manager of Digital Advertising at AutoNation, one of the largest automotive retailers in the U.S., she was well-versed in online reputation management and the Reptuation.com platform, which she used to help all of AutoNation's 300+ dealerships look great online and attract and convert new customers. Little did Molly know that within a year, she would go from being a panelist at Reputation.com's annual event to accepting a position here as Senior Manager of Customer Marketing.
But starting a new job in the midst of a global pandemic is no easy task. Molly has approached the opportunity with agility and enthusiasm, and is already making a tremendous difference as she helps Reptuation.com customers navigate the challenges of the crisis. 
We recently spoke with Molly about her new position and what she loves most about it — and we also learned about a new domestic skill she's sharpened in between Zoom meetings with customers and colleagues. 
Q. Tell me a little about your background.
Molly: I was born and raised in Kansas City and received my journalism degree at the University of Kansas. Go Jayhawks! 
After I graduated, I moved to Dallas and started my advertising career. There was a job opening at the agency I was working for in interactive media. In the early 2000s, I hadn't even explored the idea of working in digital media. The director on that team told me that if I went into digital then, I'd never be without a job. So, I took the job and fell in love with interactive media and digital strategy. Then I had an opportunity to move to Miami, where I worked for Crispin Porter + Bogusky, and worked on brands such as Virgin America, Domino's Pizza and Volkswagen. There, I learned that people don't want to be sold to; you need to provide value in order for them to welcome you into their world and accept your message. That was transformative for me from a marketing philosophy standpoint, and I still take that fundamental approach in my work today. 
After leaving the agency, I moved over to the client side and ran digital marketing at CBS Sports for about five years, marketing all their Fantasy and video products. I learned more about fantasy football then I ever thought I'd want to know! Later I moved into Sales, and helped put together packages for companies such as Snickers and Ford. 
Q. How did you come to work for AutoNation? 
Molly: My previous manager from CBS Sports recruited me to AutoNation after he joined the organization. I didn't know anything about automotive whatsoever, but I was intrigued to jump onboard as there was an active interest in digital transformation in the dealership space. In my six years at AutoNation, I was responsible for their digital advertising strategy, including programmatic media, paid social and community management for all 300 of our dealership social pages. In addition to social, I was also in charge of the reputation management program, which was my first introduction to Reputation.com.
Reputation management was a highly visibility initiative within the company, and it gave me the opportunity to create strong relationships with individual dealers and help them figure out how to improve their reputations. 
Q. Why did you choose to work at Reputation.com, and what do you enjoy most about your job? 
Molly: After leaving AutoNation, I was recruited to a private rail transport company in Miami. They were building high-end, short lines between cities that were too close together to fly but too far to drive. When COVID-19 hit and travel was restricted, many of their projects came to a halt. About that time, Reputation.com's CEO Joe Fuca reached out to me asking me how my new job was going. I said, "Funny you should ask!" Next thing I knew, I was interviewing for my current position here. 
One of the reasons I was so interested in working at Reputation.com is that they're a digital-first, customer-centric company. During my first six weeks at Reputation.com, I've really enjoyed all the amazing conversations I'm having with people all across the organization. I'm excited about immersing myself in all our customer experience offerings and ensuring that our clients are maximizing their investments. It's really important for me to build a process and structure for creating efficiencies and helping customers leverage our technology to be better, faster and more agile.
Q. What's the most exciting project you've worked on so far at Reputation.com?
Molly: There's a lot of stuff in the hopper! For the last half of 2020, I'm really looking forward to educating our customers and learning how I can best support our product and customer success teams with the information and collateral they need. The second category is measurement — understanding how we can do a better job of measuring customer sentiment, holding ourselves accountable and getting the best-possible results. 
The third area I'm focusing on is advocacy, and making sure we have a process for collecting our customer success stories, whether actual case studies, testimonials or quotes. I'm working to build a repository of success stories that's accessible and available to whomever needs it.
Finally, I'm excited to create a customer advisory board consisting of our power users — people who are in the product every day — so we can make sure our platform addresses the business challenges they need to solve.
 Q. What was it like starting a new position in the midst of a pandemic?
Molly: As crazy as this year's been, I don't think that we as a large population of people have ever commiserated more with each other. We're all just trying to work from home, take care of our families and manage the stress. It's been tough, but at the same time, I'm really thankful. 
At first, I was nervous to start a new job while working remotely. There are so many social cues you pick up on, and you're typically so much more immersed in a company's culture when you're in the office. But at Repuation.com, there's so much transparency. Every Friday we have an all-hands during which the company's leadership tells us what they're working on and what our priorities are as a company. They give kudos to people who excel, and recognize their accomplishments. I feel like I have a really good pulse on our direction and goals as an organization, more than any other company I've worked at before — even when I was there physically. Reputation.com has set it up so that you can experience their culture first-hand, even through the computer. 
Q. Have you been able to start any new hobbies during the lockdown?
Molly: I'm glad you asked! I've had a stand mixer in my kitchen since I was married 12 years ago, and I've never used it until this year. I learned to make delicious chocolate chip cookies from scratch, and I make artisan bread. My favorite is my everything but the bagel seasoning bread with an artisan cheese crunch topping. Making something with your hands is very calming — and you get to eat it, too!