What Do Customers Think of Property Management Firms During COVID-19?
Adam Dorfman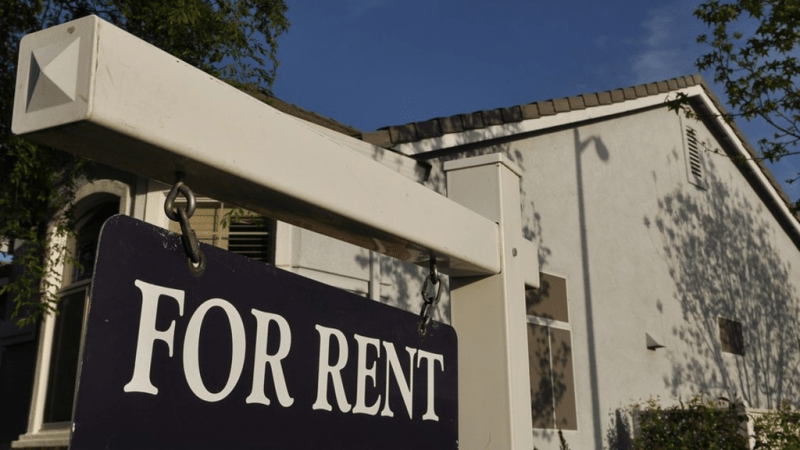 Google continues to reinstate customer reviews after suspending them from March 20 to April 9. For example, Google My Business (GMB) reviews for U.S. property management firms have returned to 59% of where they were on March 1. What do these reviews say about the state of property management during COVID-19?
We took a look at review sentiment and found that reviews mentioning COVID-19 for property management firms have been largely positive. This is good news and also a reminder to property management firms to monitor customer reviews carefully, respond to them, and learn from them.
What We Found
We analyzed 1,581 reviews related to COVID-19 from property management locations. From those reviews, we found that:
The overall sentiment was positive, with 63% positive versus 37% negative.
The top three topics mentioned: staff and service (56%); amenities and maintenance (53%); and lease and payment (26%).
Staff was the most positive topic. Paying rent was the most negative topic.
Let's take a closer look at key topics arising in reviews.
Topic 1: Staff and Service
As noted, 56% of all COVID-19-related reviews from property management locations mentioned staff and service. Service is a huge part of residents' overall living experience. The overall sentiment for experience was 78% positive meaning that people have been mostly satisfied. Another trending subject: Staff's preparation according to the CDC guidelines (e.g., wearing a mask, social distancing).
Generally, customers left positive feedback for property staff being flexible and attentive during the height of the pandemic. For instance:
"The office staff is great, very friendly, responsive, good resident service, accommodating, accessible, approachable, & kind. With Covid-19, the staff has been very creative at making the best of restrictive guidelines and rules, in order to make everyone comfortable."
"… I recently gave my 60-day notice prior to this global COVID-19 pandemic and then realized I needed more time to figure things out. I called the leasing office and they had my problem solved in less than an hour…"
"I had a FaceTime tour, virtual tour, and been communicating with the property manager for the past 24hrs. Have no complaints, and things are going smoothly thanks to their help."
However, there was a fair share of negative reactions toward staff for being insensitive to the pandemic and toward those who didn't use enough protection:
"…people are dying and suffering, I am being bothered by Maintenance staff about a doormat that has been there for the past 2 years that I have been living here and when I asked what is the reason that all the sudden I had to remove it I was informed that for the past 2 years they were not enforcing this rule until today…. just another example of horrible staff and management being so insensitive during these troubling times!!! Shame on them!!!!"
"      …maintenance staff were not wearing any mask or gloves. I felt VERY uncomfortable letting him into my home. I asked him about wearing a mask and he blew it off. I'm extremely disappointed and disgusted that staff is not required to do so.
"…instead of fining your residents for leaving a trash bin out during a pandemic, you focus on using those efforts to maybe clean up the property? Or do maintenance? Terrible customer service, I have had my items stolen from their vendors during inspections, and now fining residents for little things during a pandemic is the new low…"
Topic 2: Amenity and Maintenance
Nearly 53% of reviews talked about amenities in the property. The overall sentiment was mixed (58% positive versus 42% negative). The most common topic consisted of amenities and maintenance with the property in the apartment  (e.g., hot tub, water heater, maintenance request). The positive comments stemmed from the responsiveness of the maintenance team:
"Even in the coronavirus times and everything going crazy Maintenance still responded within minutes to my call, really appreciating it."
"The apartment and amenity spaces were gorgeous, but even with a relatively good deal for a larger unit…      Six months in and I'm so grateful that I made the decision to live here-especially in the last week as coronavirus has effectively shut down DC and added a huge layer of anxiety on top of day to day life. The building staff has been so extremely attentive about taking care of this community-from extra cleaning and consistent updates to package delivery and virtual work-out classes. The maintenance and concierge staff have just been going above and beyond to take care of us. "
Typically, though, residents were upset about the lack of preparedness on the public area such as common area and the amenity in the property:
"The only issue would be paying for services we cannot use during COVID-19. Pool and gym are closed. "
"We are on the cusp of having a pandemic and [management] has no protocols on disinfecting common areas. No communication to residents about what they are doing. They also refused to address my question and sent me the link to the CDC. Really?!! It's ridiculous! Trash chute never works! Washer and Dryer machines in my unit look like they were snatched out of a museum. Bathroom design leaves a lot to be desired. Overall, there's a lack of investment in the property. …I would strongly recommend you look at other buildings in the area"
Topic 3: Lease and Payment
Lease and payment was the third-most mentioned topic, making up 26% of reviews. The majority (66%) of the sentiment was negative, with tenants complaining about topics such as late fees, rent amount and termination fees.
The positive mentions of lease and payment usually concerned reductions in fees because of the pandemic:
"Recently, we were given the option to pay rent early and enjoy a $50 discount. This is very helpful      especially since there is no access to the gym because of the virus."
The negative mentions are often about having to pay fees for amenities to which the residents no longer have access and property managers being unsympathetic toward people unable to pay rent:
"We have been asked to pay the same rent at the same time. However, we haven't had the same maintenance help or the same amenities…It has been rather disappointing."
"I  called the office in late March …and I may not be able to pay rent in April or May, but will try to use savings to cover the difference. I was told by a leasing agent that rent is due, and      my family and I would be evicted if the rent wasn't received by the 3rd…"
"      … am SO disappointed in how they are charging me a late fee in the middle of the coronavirus financial crisis because my autopay ended and my rent was late. Inhumane and greedy…"
What Property Management Firms Should Do
We recommend that property management firms:
Learn from your reviews. We've highlighted a number of things that property management firms are doing well. We've also called out areas for improvement. Your mileage may vary, but our own analysis highlights some important topics – such as late fees and rent due dates  – that suggest property management firms, in general, should be more flexible. What are your customers saying about your strengths and areas for improvement?
Monitor reviews closely and respond to them. Responding to customers demonstrates publicly your commitment to service and also improves your visibility on Google.
Request reviews. Asking for reviews increases the likelihood of your listing being refreshed with positive, timely feedback. Recent and positive reviews also influence your local ranking on Google.
Bottom line: Your customers are evaluating you; it's important that you react and learn. 
Access our COVID-19 Resource Page today for help to do just that.