Why the Feedback Economy Matters to Property Managers
Reputation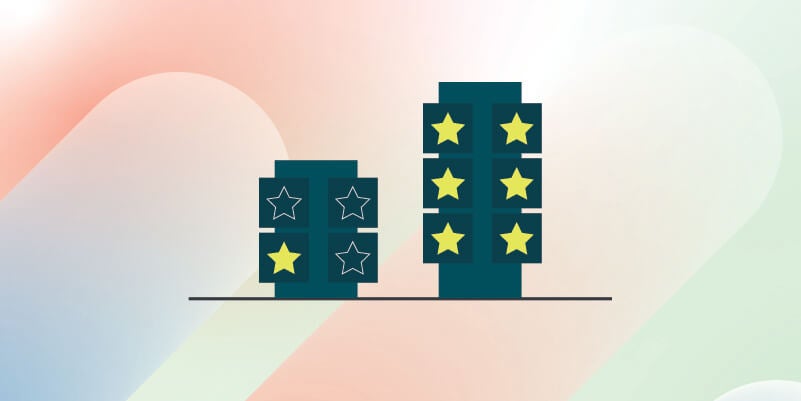 An uncertain housing market continues to create an extraordinary situation for the property management industry. The national vacancy rate for apartments is below 5 percent and the typical U.S. asking rent passed $2,000 for the first time. As a result, residential property management firms are raking in higher rents and, with that, stronger profits.
But along with higher profits comes a reputation management challenge for property managers.
Our analysis of renters' reviews/ratings and conversations on social media sites show that sky-high rents have created increasingly negative sentiment among renters and the specter of rent controls in major cities. Rising interest rates are eating into property owners' profits and could pressure them to raise rents even more. This would most certainly worsen an already contentious relationship with renters. 
Property management companies need to mind their reputations by listening to renters, reacting to them, and improving their customer experience (CX). The tight market won't last forever, and the possibility of pandemic-era variants disrupting the industry is very real. Smart property managers need to plan for the long-term ups and downs, booms and busts. 
According to the newly published 2022 Property Management Reputation Report, they can do that by embracing the Feedback Economy. This is powered by customers' conversations about a business and industry that happen everywhere in the digital world — from ratings/reviews to social media sentiment.
Our Findings
We analyzed nearly 600,000 reviews of over 80,000 multifamily residential properties to understand what renters like and dislike about their landlords. We also surveyed renters to find out how important reviews are to them.  Here is what we found:
88% of people read reviews before touring an apartment, and 50% read at least five reviews

. But a shocking 33% of properties did not receive a single review in the past 12 months. 

Review volume is up 7% compared to 2021, but sentiment is down 0.2 stars.

A 0.2 decline in star ratings is troubling because 55% of renters said a property needed to have at least 4 stars to consider them, and average star ratings are hovering around 3.8-4.1.
Property managers excel at customer service, speed, and providing an ideal location. But the top drivers of negative sentiment are rental office service, quality of the residence, and surcharges.
In addition, half of renters told us they plan to move in the next 12 months. These findings tell us that many property management firms are vulnerable – especially the 67% that are not asking for renters to review them. 
But how about the other 33%? They have an opportunity to gain a competitive edge. Asking for reviews is key to improving a property manager's reputation. That's important because an improvement in a property owner's reputation can add up to $3 million to a property owner's bottom line annually and a significant increase in its visibility on Google, where people are searching for places to rent. 
Our report urges property managers to be active participants in the Feedback Economy. The most important way to do this is to ask for reviews, respond to them, and learn from them. For instance, our own analysis of ratings/reviews shows that property managers excel at customer service, speed, and providing an ideal location. But the top drivers of negative sentiment are rental office service, quality of the residence, and surcharges. 
What are renters saying about you?
Respond to all reviews, especially the negative ones, to demonstrate a commitment to the residents' experience with your properties. Leverage technology to monitor all reviews across the web, for all locations, and create templated responses to ensure brand consistency.
Read Our Report
Read our 2022 Property Management Reputation Report for a more in-depth examination of how property managers should manage their reputations. Contact Reputation to learn how we can help you manage your entire online reputation with our property management expertise online.