How to Motivate Employees with a People-First Approach
Reputation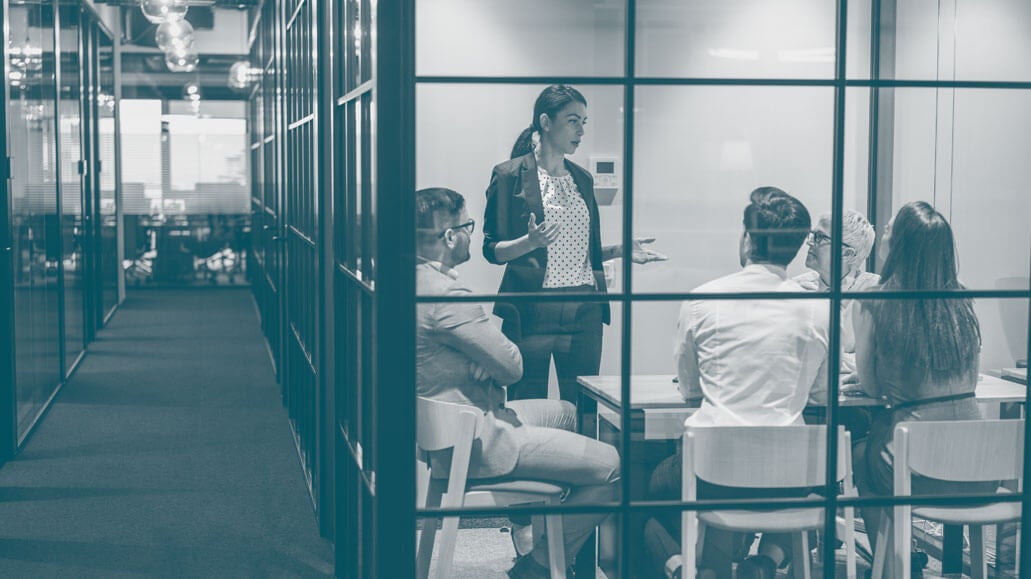 The year 2020 was challenging, and we're not yet out of the woods. But in tough times, heroes and superstars rise up and face the challenges head on. 
During times such as these, a company's employees are more important than ever in helping maintain business continuity and momentum. When employees feel appreciated and are encouraged to contribute their talent and ideas, great things happen. Not only can organizations benefit from employees' positive attitudes and innovative ideas, customers have better experiences. 
That's why at Reputation, we make it a priority to recognize our employees for their hard work and give them opportunities to innovate. And it's why despite all the recent challenges, we have continued to build momentum across the markets we serve and expand our product portfolio.
Here are some of the ways Reputation has been inspiring employees — and the amazing results we're seeing. 
People First, Performance Matters
This year, Reputation promoted 35 employees across 11 departments and three countries to honor their hard work and dedication in 2020. These individuals were the driving force behind the company's continued momentum despite the obstacles created by the Covid-19 pandemic, and their promotions are well-deserved.
During our first-ever employee Promotion Celebration held to recognize these employees, Reputation CEO Joe Fuca spoke about Reputation's new mantra: "People First, Performance Based." He applauded the group's dedication to working together to provide our growing client base with exceptional products and services. "Congratulations to everyone on your promotions!" he said. "You not only rose to be top performers over the past year, you brought innovation to the company and helped us move forward with our key initiatives," he said. 
Fuca commented on Reputation's inclusion in Forrester's Now Tech Voice of the Customer 2021 Report, in which the company was listed among the elite Customer Feedback Management (CFM) platforms. "Being recognized by Forrester is a big step for our company, and it's a result of the hard work everyone has put in over the past two years," said Fuca. 
The event's keynote speaker, VP of Product Management Pranav Desai, commented on the company's strong culture of intelligent people that drive the company forward, and how it's critical to have a "North star" that guides your actions. "Align your North star with how you want to grow, because as you grow, the company grows with you," he said.
Innovation Abounds at Reputation's Hackathon
In addition to celebrating recent promotions, Reputation recently held a hackathon, in which 30 teams and 125 participants across the company explored new technologies, such as automated chatbots, headless surveys and social hashtag management. "The event enabled employees to develop 30 new ideas that will enhance our offerings and shape the future of our product roadmap," Fuca said.
OmniRep was the winning team. Pranjal Joshi and Rohan Yadav delivered a solution for making the Reputation platform "omnipresent" as users traverse between their organization's tools, including email, CRM and external ticketing solutions. 
"The Hackathon gave teams the opportunity to look for ways to augment our platform and add value for our customers," said Reputation's Group Product Manager Timi Chu, who organized and oversaw the event. "It was exciting to see so many creative and innovative ideas come to life."
Reputation's Core Values in Action
Reputation's continued success and growth is no accident — our employees make the magic happen. Our corporate culture is inspired by five core values: Collaboration, Integrity, Optimism, Accountability and Courage. When we let these values guide our daily actions in our jobs and with customers, they empower us to grow professionally and personally. 
Everyone who received promotions and participated in our Hackathon recognizes that there's nothing more important than doing what we say and doing our best every day. Open communication, positivity and optimism enable us to look to the future and make decisions that deliver results. All of them had the courage to lead in their area of the business. They embody the values that are our future, and will lead us to developing a culture that enables people to thrive.
With dozens of open job reqs, Reputation is actively expanding its team. For more information about available positions, check out our careers page.