Satisfying Tenants and Building Their Brands: How 3 Leading Property Management Firms Are Getting It Right
Reputation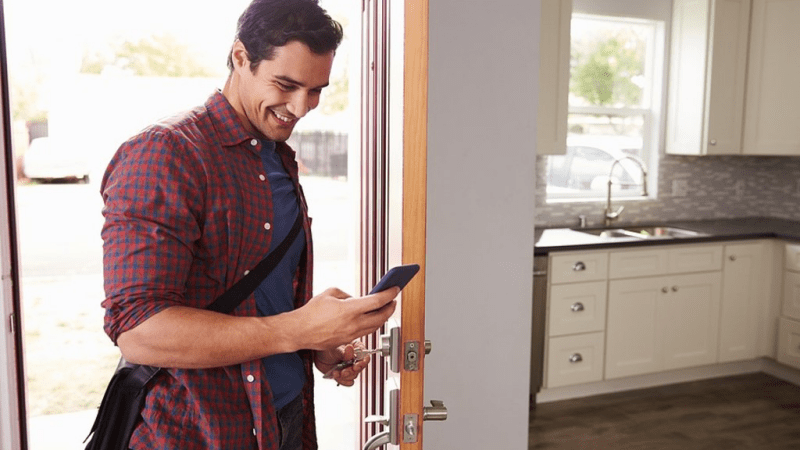 COVID-19 accelerated significant changes already underway in the property management industry, just as it has across healthcare, retail, entertainment, construction and more.
But property managers are confronted with a unique challenge: They are dealing with people's homes. The current health crisis, along with other socio-political events and an increasing number of adverse weather events across the country underscores the importance of keeping tenants informed about how these events will impact their living situation.
At the same time, tenant expectations are at an all-time high: 59% of respondents in a 2019 Microsoft survey said they have higher expectations for customer service than in 2018. And although nearly 70% of property managers believe that a service-oriented culture — one that focuses on communicating with tenants and addressing their concerns proactively —would have a positive impact on their business, only 38% are prepared to take steps to make it a reality.
We spoke with three Reputation.com clients from the property management industry at our recent Transform conference to find out how they are getting it right by using our Reputation Experience Management (RXM) platform to attract and retain residents, and build advocacy for their brands.
Greystar Uses Reputation.com's Social Dashboard to Post Storm Warnings, Updates
Greystar, the global leader in rental housing, owns, operates and develops collegiate multifamily, active adult and corporate housing in 193 markets globally. The company generates 13,000+ reviews monthly through the Reputation.com platform. It also uses the platform to manage its social media channels. "Social media management is critical for us during atoms and natural disasters," said Becca Hallisey, Greystar's National Marketing Manager. "We have 1,800+ properties across the U.S., including Florida and Texas which are subject to extreme weather."
When tropical storm Barry hit Louisiana, about 11 Greystar properties were in the impact zone. "Using Reputation.com's social media dashboard, we were able to post materials before, during and after the storm to help our onsite teams," said Hallisey. "About a month later, hurricane Dorian was headed to Florida and the Southeast, so we launched all 200 Florida properties on the platform two days before the storm hit, and posted warning messages and updates. This enabled onsite teams to focus on preparing their communities for the storm."
Hallisey said the ability to filter and assign content and schedule posts based on region or community was a huge time saver. She noted:
"Reputation.com enables us to streamline who gets what and when, and deliver relevant content to communities. And if a storm changes its path, we can easily update the content from the dashboard."
Reputation.com's Social Media dashboard was also helpful during Greystar's COVID-19 communications. "By April 1, all 1,800 of our properties were on the platform," said Hallisey. This helped property managers communicate with residents about the pandemic more effectively and promote virtual events. "The ability to share social content across the entire country within an organization as large as Greystar is pretty amazing," she said.
Main Street Renewal Boosts Google Review Volume and Star Ratings
Based in Austin, TX, Main Street Renewal renovates and leases homes in 30 cities across the U.S. The company uses Reputation.com to manage reviews, social media and insights across Google, the Better Business Bureau, Facebook, Twitter and Instagram. "We manage 22,000 homes across the country, single-family homes across the country in 19 states in 31 different markets, and each market has a Google page," said Adam Saucedo, Mainstreet's Brand Reputation Manager. "We needed a way to manage it all and aggregate the data while improving our customer service."
After conducting several focus groups, Saucedo's team learned that Google reviews have the biggest impact on prospective residents and for individuals applying for a position at Mainstreet. "We concentrate on Google reviews, since that's where the majority of our reviews come from," he said. But sending unsolicited emails requesting reviews had been effective, so they started looking at new solutions. He noted:
"We conducted a pilot of Reputation.com, and found it to be user-friendly. The mobile app enables us to quickly deploy the solution to teammates in the field, so they can request reviews from residents during face-to-face interactions."
Prior to launching Reputation.com, Mainstreet's average Google star rating was 2.4. About a month after implementing the platform, it rose to 4.0. "What the platform allowed us to do was create opportunities with our residents that otherwise wouldn't have left us a review," said Saucedo, who noted that residents tend to only leave reviews when they've had a negative experience. "We have a lot of really positive experiences with our residents, and Reputation.com enables us to capture them."
The platform also enables Salsedo's team to measure KPIs across the resident lifecycle. "We have been able to gather more feedback from our residents and increase our online scores, which, in turn, improves our ability to attract new residents and hire amazing talent," he said.
Cortland Takes a Holistic Approach to Reputation Experience Management
Cortland is a multifamily development firm based in Atlanta, GA, with 162 communities across the country. Vice President of Marketing Insights and Technology Brian Ericson is responsible for marketing performance analytics and primary market research, including resident satisfaction surveys.
"When I came onboard in mid-2017, I noticed that the reputation management platform we were using had many technical limitations," he said. One major limitation involved setting service-level agreements for responding to reviews. "Our goal was to respond to all reviews within 48 hours," he said. "We felt we should treat reviews with the same urgency as a voicemail or in-person meeting with a resident." Ericson wanted to combine review data with information from resident phone calls and emails, as well. "A lot of the information we were getting was similar to feedback from our reviews, and we wanted to centralize that information and analyze it collectively, so we could understand it better and take action."
Ericson noted that Cortland's own research reveals that reviews have a huge impact on the amount of rent residents are willing to pay, so the company focuses on building Google review volume and improving Google star ratings. "We looked at the tradeoffs people make when it comes to Google reviews and the cost of rent, and found renters are willing to consider apartments that are $50 more expensive per month, simply because they have a 4.1 star rating instead of 3.9," he said. "In short, there's a significant dollar consequence to having stronger Google reviews."
The company incentivizes team members at locations to request reviews, which are then streamed to Cortland's website. There, a 6-month rolling score is showcased for its communities. Residents can also complete a survey on the Cortland website, and choose from a variety of review platforms from a single page.
According to Ericson's colleague and Cortland's Digital Reputation Manager Brax Bodenhamer, Reputation.com was a game-changer. "The platform pulls in reviews and survey data, and feeds that information into the Actions module," he said. "We can also enter tickets manually if we receive a phone call or have a conversation in person with a resident."
Bodenhamer's team uses the platform's automated tagging function to provide more insight into complaints and help identify patterns. "The ability to pull that information in has been especially helpful during the COVID-19 pandemic," he said. "We can easily track how the pandemic has affected our residents and the sentiment toward our organization."
All in all, Reputation.com is enabling Erikson and Bodenhamer to apply best practices for reputation and experience management across the organization. Erikson said:
"Reputation.com enables us to take a holistic approach to managing our reputation, and it's had a huge impact."
Take Control of Your Reputation
Managing the resident's experience has never been more critical as it is now. Reputation.com can help property management firms rank high and be found in search, keep units occupied and create loyal residents who will advocate for you online. Find out more today.