How Gyms Can Get In Shape For 2021
Paul Modaley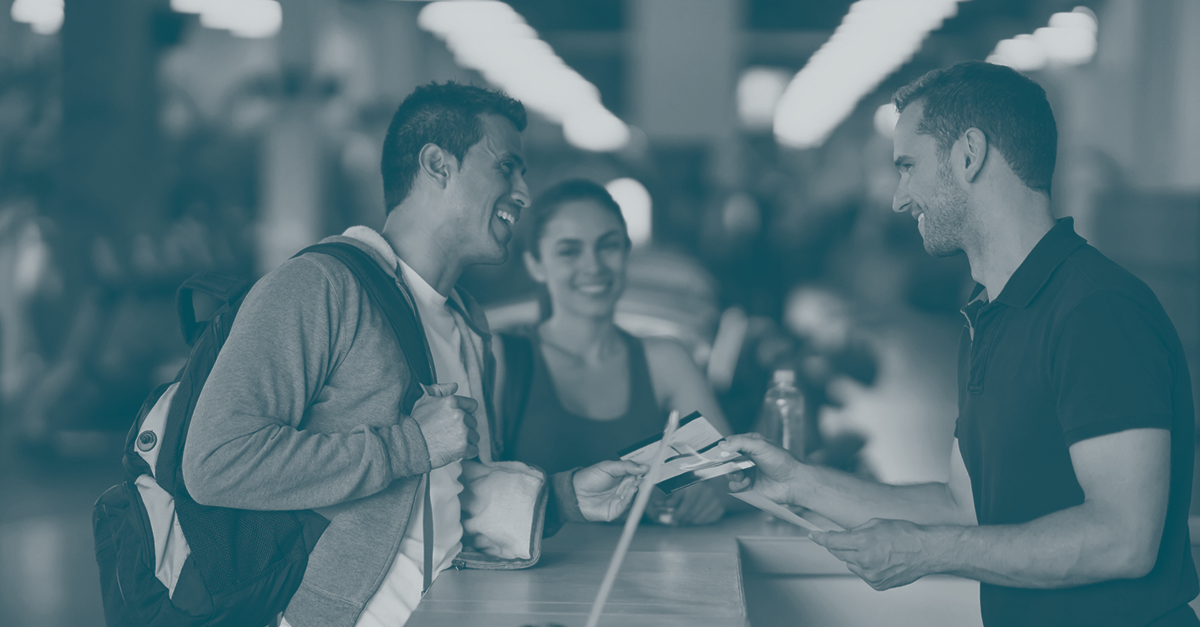 Forced to close their doors back in 2020, gyms are amongst the many businesses looking to bounce back better and stronger in the remaining months of 2021. 
But with consumer attitudes transformed by responses to the COVID-19 pandemic, such as lockdowns in the UK and 'stay-at-home' orders in the US, convincing members to ditch their home workout routines and return to fitness facilities may prove challenging. However, understanding key fitness industry and gymnasium trends can potentially change the game for gyms as reopening commences. 
The Pre-Pandemic Market
Around the world, the fitness industry is big business with worldwide gym revenue totalling a staggering $96.7 billion in 2019. In the US alone, the 2020 market share of gyms was estimated at $32 billion with 1 in 5 Americans belonging to a health club, gym or fitness studio. In the UK, the market was worth £2.1 billion with over 6.7 thousand health and fitness clubs operating across the country for almost 10 million members, over 15% of the population.
Unfortunately, closures amidst the COVID-19 pandemic have financially impacted gyms all over the world. It is estimated that the US gym and health club industry lost $13.9 billion from mid-March to 31st August 2020. 
Road To Recovery
Although the pandemic's shutdown severely hampered the growth of the sector, there is renewed optimism amongst some industry players on both sides of the Atlantic. Jay Ablondi, Executive Vice President of Global Products at the International Health, Racquet & Sportsclub Association (IHRSA), believes there are better times ahead for the industry:
"The global health and fitness club industry will continue to recover as the industry reopens and is positioned to prosper in the years to come."
Declining COVID-19 cases and the rollout of vaccines are also cited by some as potential routes back to pre-pandemic business performance. The local, national and international management of COVID-19 through infection control measures and vaccine distribution may contribute significantly to the shape of health and fitness clubs, but they won't be the only factors in determining the industry's fortunes in 2021. 
Related: Reputation Management & CX: The Keys To Growth in 2021
Let's delve into how gyms can get back into shape quickly following the reopening of fitness facilities in the UK, the US, and other G10 nations…
Flex Your CX Muscle To Drive Profits
According to 'Critical Mass' writing in CX Magazine, "it is essential that gyms recognise the value of customer experience as a differentiator. The industry needs to embrace the evolving customer expectations and offer an enhanced fitness experience."
Gyms that prioritise the customer (or rather, the member) experience can expect 60% more profit than their competitors that do not. A previous poll of 2,000 UK gym members emphasise the importance of the member experience to the financials of fitness franchises and multi-location gyms – half of the respondents were willing to pay up to £10 (approximately $14) extra a month for improved customer service at their existing gym. There's money to be made for delivering a better experience for gym members. 
The Fundamentals of a Better Member Experience
In the post-pandemic landscape, there are arguably four fundamentals that gyms need to master to deliver a better member experience to drive revenue.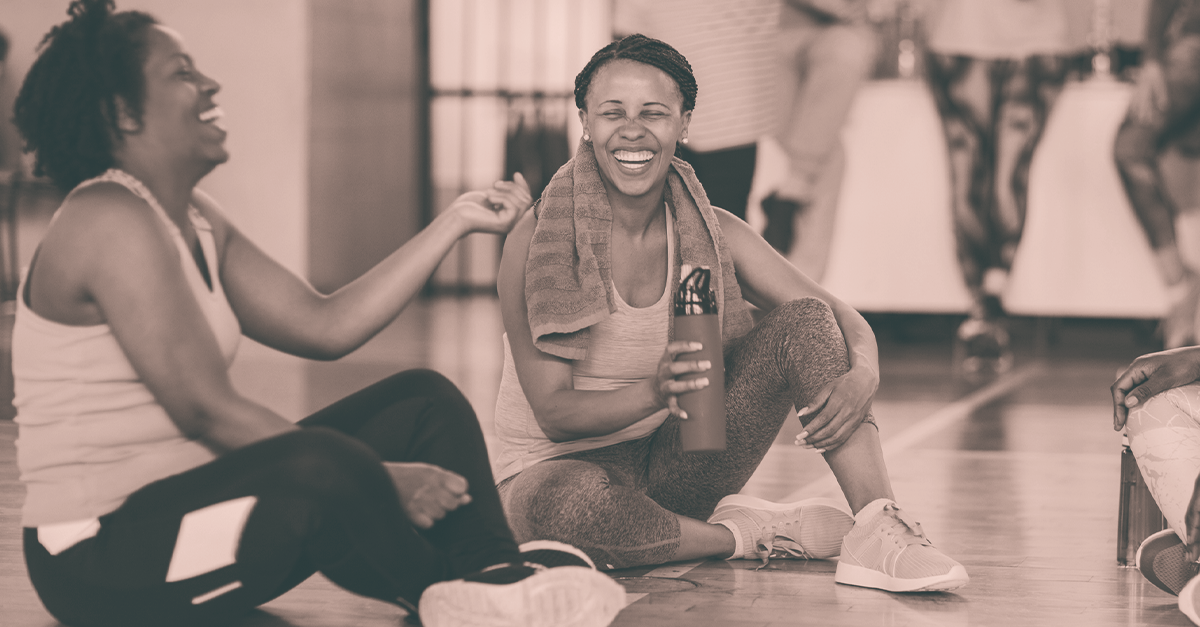 1. Know Your Members
The more you know about your members and their desires, fitness goals and barriers to joining and using a gym, the better able you'll be to deliver a member experience they'll love. 
Knowing your members is about listening to them but this is difficult to do at scale unless you're equipped with the right digital technology. Reputation's personalised surveys offer an automated, cost-effective and efficient way to gain insight into the mindsets of potential and current members. 
Related: Four Senior Living Trends To Watch in 2021
What's more, is that with digital tools such as those in Reputation's review module, gyms can find out what truly matters to members by deploying review requests periodically. As the reviews start coming in, gyms can then respond directly to individual reviews and deploy sentiment analysis to identify what's a hit with members and what's not. 
To discover more about how online reviews are playing an increasingly important role in the success and failures of gyms, download our analysis of Google trends for 1,200+ UK gyms – 'Quick Take: Member Experience in UK Gym Market'.
2. Personalisation
The data you obtain from listening to and understanding your gym members and the reviews they leave enables personalisation of the member experience. For instance, using digitised surveys, review requests and sentiment analysis, one can track class attendance, member's fitness goals, interests, preferred workout times, and favourite equipment. Then, you can make adjustments to your fitness facility that will surely impress your members and keep them coming back. Moreover, you can segment your member base to deliver timely personalised content that will serve to maintain interest in the gym and foster a love of your fitness community. 
Individualised communication is the ultimate personalisation and with messaging and SMS conversations, it's possible for gyms to address members about the matters they care about. For instance, in the post-pandemic world, gyms can deliver SMS messages to members' phones to tell them about cleaning and safety measures in place at specific locations, as well as entice them with news about new classes and equipment. 
3.Community
Any gym-goer knows that the gym becomes more than just a place to work out – it's a place to socialise and a place to meet with like-minded people. It's a community and gyms ought to celebrate them online. Mintel's '2021 Global Consumer Trends' reinforces the need for brands to leverage digital channels to 'celebrate audiences':
"Promoting feelings of belonging and unity can help brands connect with consumer identities, elevating the value and image of the brand. Celebrate consumer heritage, values, and lifestyles to foster connection to a community."
The most successful gyms present the life of the gym community to the world via social media which has been adopted by more than half the world's population. However, posting informative, timely and attractive information across a range of social channels for multiple gym locations is extremely challenging without the right software tools. 
Related: 4 Customer Experience Trends to Watch in 2021
With Reputation's Social Suite, it's easy to scale social communications and engage with large, diverse audiences even if your gym has numerous locations nationwide. In today's fitness world with changing member habits, gyms must optimise their social media use to offer a digital fitness experience with member challenges and more. 
4.Localisation
Consumers, including would-be gym members, start their purchase journey on Google. Thus, a strong local search presence is a must if your gym is to thrive in 2021. 
Increasing review volume and ensuring responses to reviews are key local SEO factors. Prioritise reviews volume and response so that when a would-be gym-goer Googles 'gyms near me', your facility appears in the local 3-pack in the search results. 
With your gym's spot in the local 3-pack secure, you should endeavour to maintain your business listings on Google My Business with accurate, up-to-date information about each gym location. 
A one-listing-fits-all approach won't do. Instead, you need to empower each of your locations to display exactly what members are looking for, including class information, opening hours, and site-specific measures and controls. For example, you might wish to highlight your COVID-19 safety protocols or your gym's dress code. 
Making location-specific details visible and easily accessible conveys professionalism and conscientiousness and enhances the member experience before they even set through the gym's doors.
Get Your Gym Facilities In Shape In 2021
Whether you're operating numerous gyms across the country or just one or a few locally, getting your gyms into the optimal shape by adopting these four fundamentals and being prepared to 'elevate the online experience' is crucial:
"To thrive in an increasingly digital marketplace, brands would do well to consider increasing investment in digital technologies…"
For gyms and fitness brands, the prospect of investing in digital technologies can be somewhat daunting but Reputation's team of industry experts are always on hand to offer support and guidance regarding software solutions for your company.
Request a demo with one of our experts or schedule a chat with one of them and they'll happily answer your questions you might have about enhancing your member experience and making gains with our industry-leading software.
Keep Reading: Customer Experience, Re-imagined (UK)