Google Reviews Come Back – But Not For Everyone
Adam Dorfman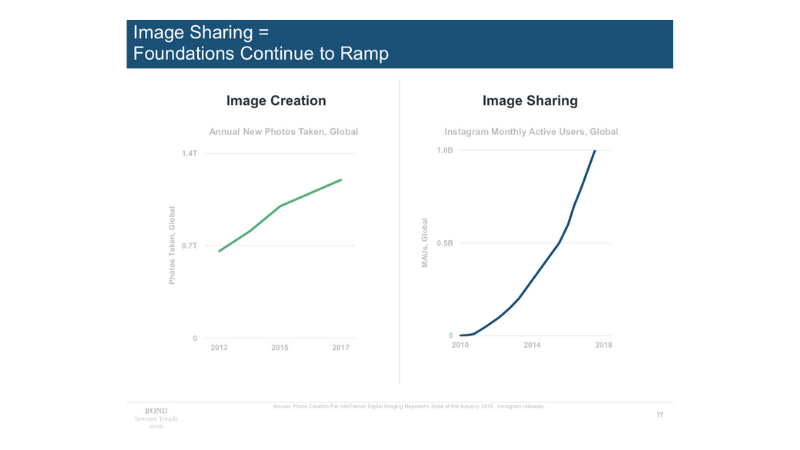 In early April, Google indicated that customer reviews were returning following a brief pause during the COVID-19 pandemic (as we reported on our blog). Our own data shows that reviews are indeed returning on Google My Business (GMB) listings across different industries – but unevenly.
Why Google Suspended Reviews
As we reported, Google suspended the posting of reviews on GMB listings from March 20 to April 9. Google did so because it needed to scale back services while operating with fewer resources in the aftermath of the pandemic. In addition, Google likely wanted to discourage people from spreading misinformation about COVID-19 on business listings and unfairly maligning a business or the employees that work there.
But based on the many GMB listings we manage for our clients, in April we started to see the return of reviews for most non-healthcare clients with high review volume. Google confirmed on its own support page: "Review replies are now available. New user reviews, new user photos, new short names, and Q&A will gradually return by country and business category."
Reviews Are Coming Back – But Not Uniformly
We analyzed review volume for our clients across multiple industries from late February to roughly the end of April and found some stark disparities.
Google reviews are definitely coming back for automotive. In fact, Google reviews for North American auto dealers have returned to 44% of where they were on March 1.
Related: How Google Is Developing Business Messages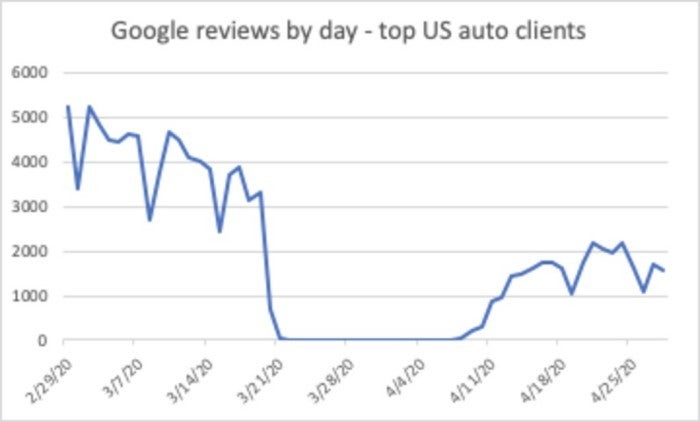 But for most other industries, Google reviews are returning at a much slower rate. For instance, in the restaurant industry, reviews have returned to 7.8% of their March 1 levels. Reviews of healthcare physicians have returned to only 0.3% of their March 1 levels, and the hospitality industry barely registers an increase at 0.1%.
The disparity exists for two reasons: First, many industries experienced location closures during shelter-in-place mandates. By contrast, automotive businesses typically remained open for service and, in some cases, for sales. In addition, Google has not enabled reviews evenly.
What You Should Do
We suggest that you closely monitor reviews for signs of their returning. Google has not provided a date for when reviews will be enabled in every industry, but it's a matter of time before other industries besides automotive see a measurable return in customer review volume. (At Reputation.com, we help clients request, monitor and manage reviews.)
When you notice reviews coming back, respond to them. As Google notes on its on GMB support page, responding to reviews is one way to improve local ranking on Google. In addition, responding to reviews demonstrates that you value your customers' feedback.
Request reviews. Asking for reviews increases the likelihood of your listing being refreshed with positive, timely feedback. Recent and positive reviews also influence your local ranking on Google.
Related: How to Remove Google Reviews: Management of Bad Feedback
As always, monitor reviews closely to learn from them. Reviews provide a gold mine of customer data that will help you improve your operations. As states ease shelter-in-place restrictions, you want to be ready to provide the best service possible everywhere you operate.
How Reputation Can Help
COVID-19-related developments continue to evolve rapidly. As always, don't hesitate to contact Reputation for help with implementing these best practices.
For more help with managing your COVID-19 response, access our COVID-19 Resource Page today.