Google My Business Conversions Are Surpassing Pre-COVID Levels
Reputation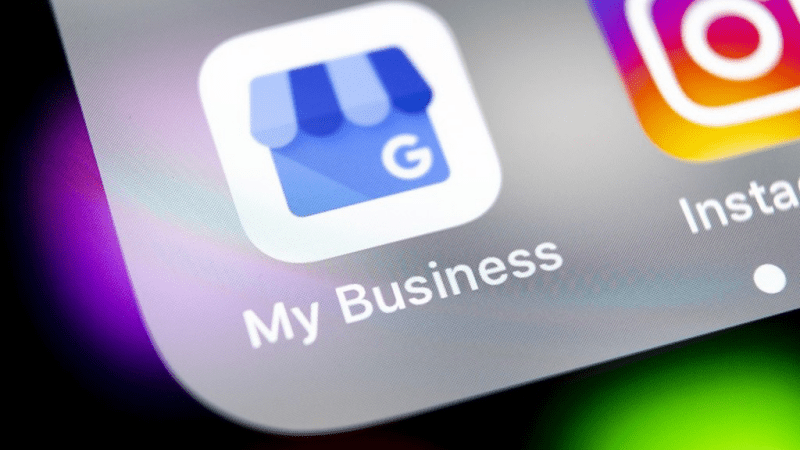 With the U.S. retail industry rebounding for the
second consecutive month in June
,  Google My Business (GMB) listing conversions for industries such as retail continue to rebound as well, according to the latest Reputation.com data analysis. For an increasing number of industries
, 
including retail, GMB conversions (clicks to a website, driving directions, and clicks to call a business) exceed pre-COVID-19 levels. This is a significant trend because conversions indicate intent to purchase. It's more critical than ever for businesses to optimize their GMB presence to gain customers.
What GMB Data Tells Us
GMB conversions are rising for several industries, including automotive, healthcare and storage. In fact, for a number of industries —  automotive, property management, retail and storage — conversions have begun surpassing pre-COVID-19 levels. We continue to see people clicking more on GMB listings to call a business, drive to its storefront or visit its website. A rise in conversions tells us people are actively looking for businesses to patronize, both online and offline.
As the brick-and-mortar retail industry opens up in fits and starts, people are indeed shopping; according to the U.S. Commerce Department, retail sales for June exceeded expectations (rising 7.5% versus 5.2% expected).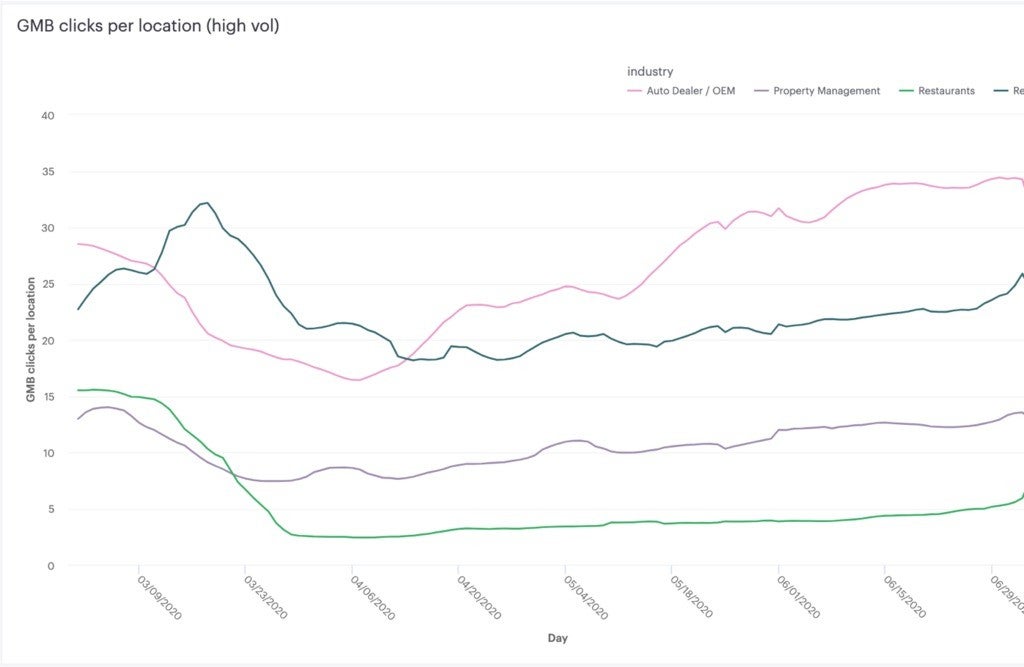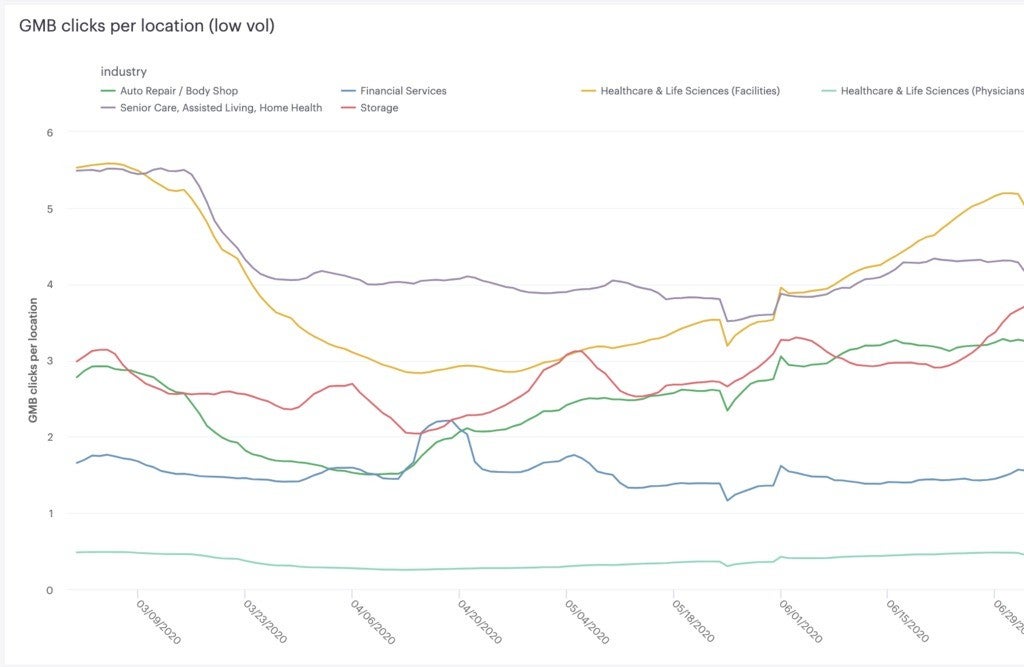 Google reviews continue to return. As I discussed in a June 16 post, reviews were trending upward and approaching pre-COVID-19 levels. We've seen an incredible resurgence of healthcare reviews, too, as discussed in this blog post by my colleague Adam Dorfman, "Reviews Are Coming Back to Healthcare."
Industry (U.S.)
Google reviews –

Last 28 Days v. Pre-COVID-19

Home Services
112%
Auto Rental
99%
Auto dealerships
89%
Healthcare
80%
Properties/Apartments
79%
Moving & Storage
77%
Restaurants (Fast Food)
63%
Retail
57%
Travel & Hospitality
56%
What You Should Do
Make sure you respond to reviews. Doing so demonstrates your commitment to your customers – and also boosts your visibility on Google.
As some U.S. states look at shutting down businesses again amid a resurgence of COVID-19 cases, it's important for you to keep your GMB listings up to date on the status of both your online and brick-and-mortar operations.
I'll continue to share insights based on data-rich insights created by the Reputation.com Data Science team. I welcome your questions and comments here on LinkedIn.