Google Lifts Chain Restrictions for Google Posts
Reputation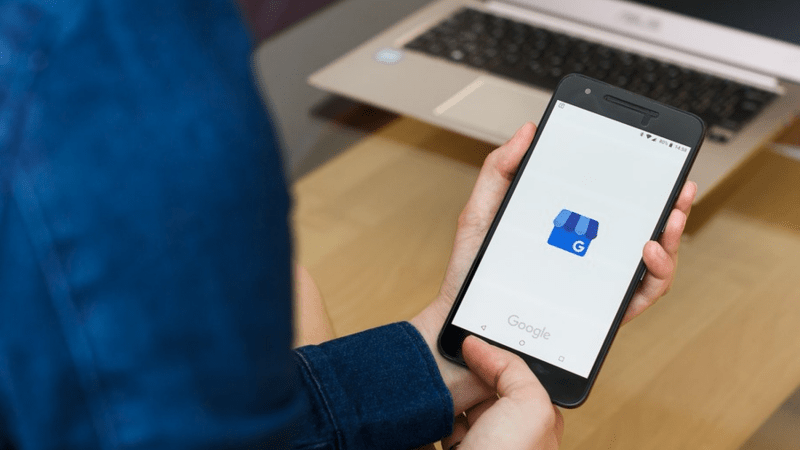 Google has temporarily removed chain restrictions for the Google Posts feature available on an organization's
Google My Business (GMB) listing
. Google now permits chains to use the GMB application program interface (API) to make bulk updates related to COVID-19. This is an important development that should help organizations – especially healthcare systems – share critical updates about COVID-19 across multiple locations.
What Is a Google Post?
The Google Posts feature – technically known as Posts with Google – makes it possible for organizations with GMB listings to share updates, announcements and other content by posting images, events, stories, GIFs and videos. With Google Posts, businesses can update their knowledge panels with dynamic content, such as special events, changes in hours or the opening of a new location. The content appears in an organization's knowledge panel – the information about a business that appears in a box alongside a search result, both in Google and Google Maps. I provide more insight about Google Posts in this Search Engine Land column.
What Is a Chain Restriction for Google Posts?
Google restricts organizations with multiple locations from creating Google Posts en masse. This limitation is known as a chain restriction. If you (or your agency partner) manages several GMB listings, you can publish a bulk Google Post across a maximum of 10 locations. So, for instance, a retailer wanting to announce a new product or an offer across multiple locations can only do so for ten locations at a time. As a result, multi-location organizations need to endure a largely manual process.
What Is Happening to Chain Restrictions?
Google is temporarily lifting the 10-location limit. Per Google, "In response to coronavirus (COVID-19), chains may now create Posts via the API for a limited time. Posts made by Chains should be related to business updates relevant to coronavirus (COVID-19)." Therefore you can use a single application program interface (API) to publish Google Posts en masse, no matter how many locations you manage.

Why Does Lifting the Chain Restriction Matter?
Temporarily revising its chain restriction policy makes it possible for organizations to share urgent information quickly via Google Posts – which is quite useful as businesses continue to react to COVID-19-related developments that affect how they operate.
This news is especially beneficial to healthcare systems that operate multiple locations. Amid the COVID-19 pandemic, healthcare providers need a way to share important updates for people who suspect they are demonstrating COVID-19 symptoms. Healthcare providers may not want to encourage those individuals to visit the emergency room; instead, they may want to divert them to a testing facility at another location or use telemedicine to consult with a physician remotely as a safety precaution. Providers with more than ten locations may now use Google Posts to share these critical updates.
Related: How to Remove Google Reviews: Management of Bad Feedback
Other examples include retailers that need to inform customers about new practices such as setting aside certain shopping hours for senior citizens and other especially vulnerable people.
In any case, businesses can and should make these announcements on their websites and socials. But at a time when more than half of Google searches don't result in a clickthrough to a website, the ability to update Google business listings is crucial.
What You Should Do
We urge you to make sure you know how to use your API to manage Google Posts in bulk. (If you work with a third party, they should know already).
In addition, understand how to use Google Posts. It's essential to optimize your content to be useful to people searching with questions such as:
"Where can I get tested for the coronavirus?"
"What should I do if I think I have the coronavirus?"
"What stores are open during a shelter-in-place mandate?"
This is a rapidly evolving situation. We will update our blog with new content and revisions as needed. For help in the meantime, please contact Reputation.com.
Keep Reading: What Businesses Should Do about Zero-Click Searches
*Please note that Google is managing demand and capacity during this dynamic situation by temporarily pausing some features. The current availability of the Managed GMB Communication features will be addressed during your conversation with our team.