Experience the New Reputation.com Platform Navigation
Reputation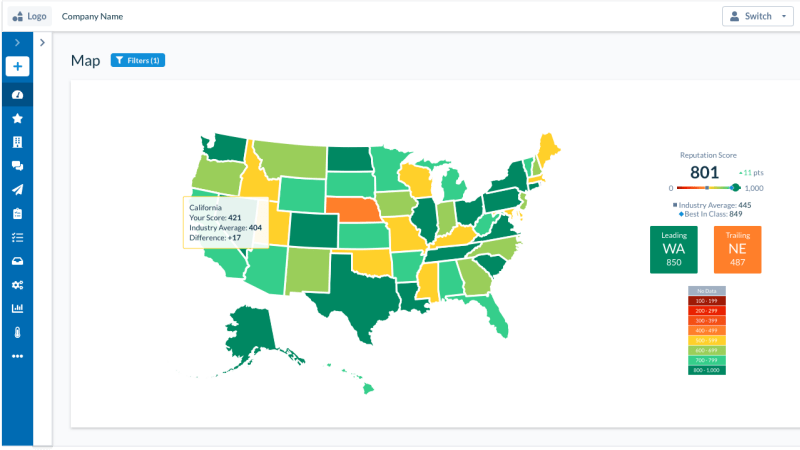 Hot on the heels of our
recent Q2 product innovations
, we're pleased to announce a new and improved navigation design for the Reputation.com platform! These user interface improvements were inspired by feedback from our customers, so we hope you'll try them out and let us know what you think.
Here's a breakdown of the key changes and the benefits they provide.
More Space
The biggest change is that the navigation has moved from the top of the screen to a left-hand sidebar. We received feedback from customers saying they'd like a bit more space for their data in the main panel, especially customers who make heavy use of the filtering options. The filters display, coupled with the top navigation, had a tendency to bump your data further down the page, requiring more scrolling.
The new left navigation sidebar alleviates this problem, especially when it's in the collapsed view, as shown in the image above. You can also expand the sidebar if you prefer to see the complete solution names.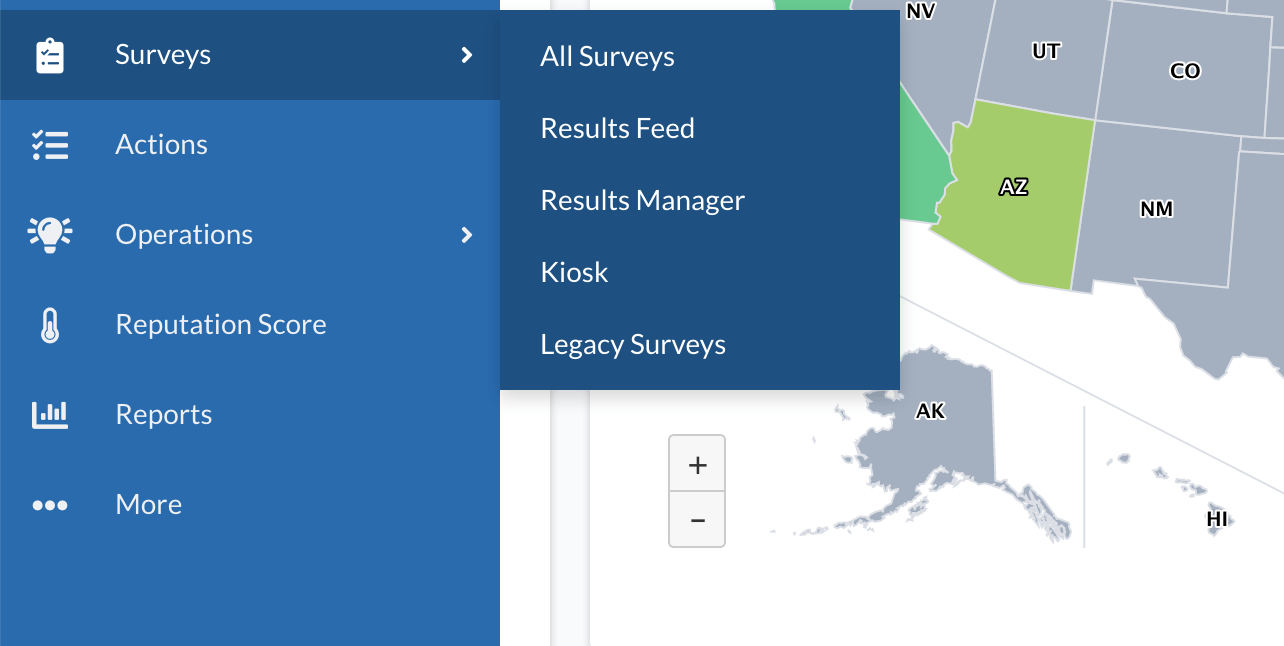 Simplified Menus
Another piece of feedback we heard from customers was that our menu structure was lengthy and not always intuitive. We agreed! So over the past few weeks, we've consolidated our menus as follows:
The Directory tab and its contents have moved under the Listings tab.
The Q&A option has also moved under Listings.
The "Surveys 2.0" tab has been renamed "Surveys," and the Kiosk and Legacy Surveys options have moved under this tab.
These changes have recently been implemented in the older navigation and are now part of the new navigation design as well.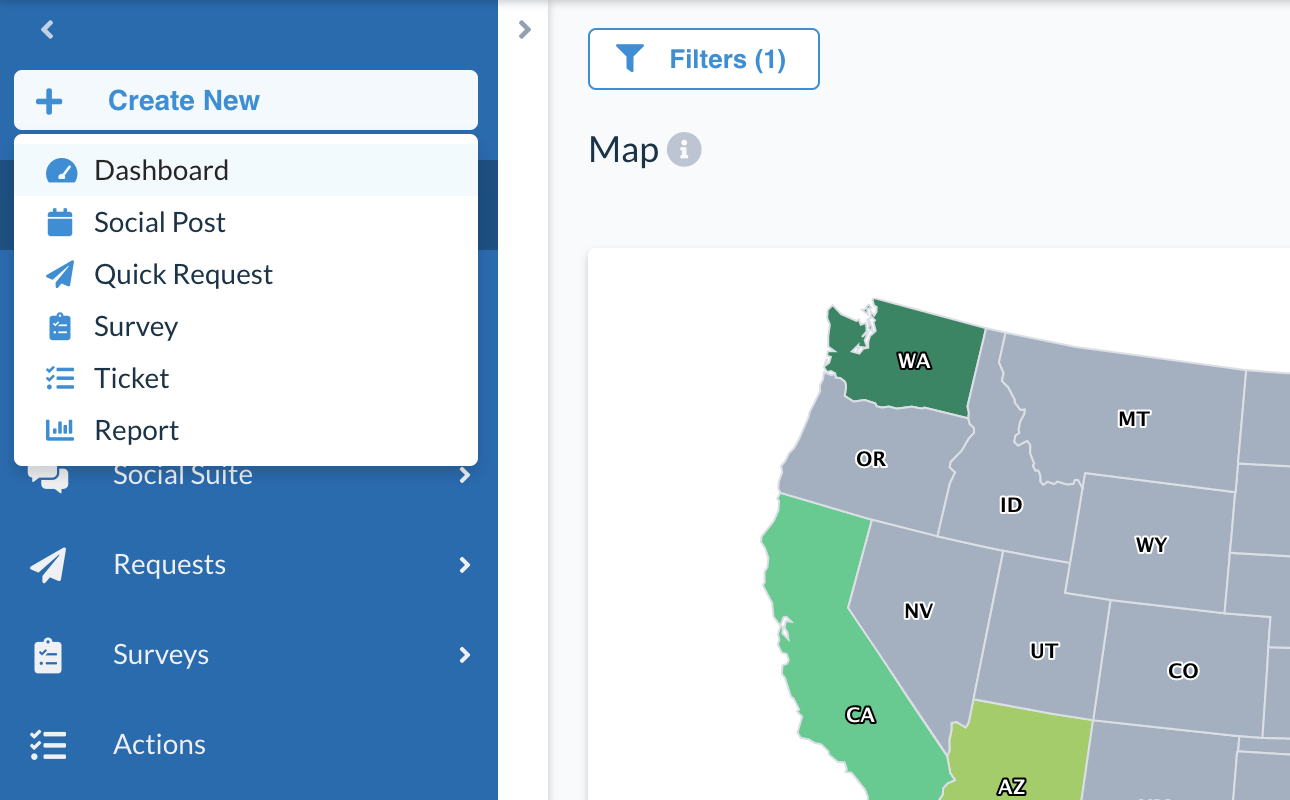 Easy Shortcuts
Our customers also asked us about a way to implement shortcuts to some of the actions they perform most frequently in the product. We thought this was a great idea, so we designed it into the new navigation experience.
The "Create New" button, located at the top of the new navigation sidebar, allows you to quickly create a new:
Dashboard view
Social post
Review request
Survey
Actions ticket
Data report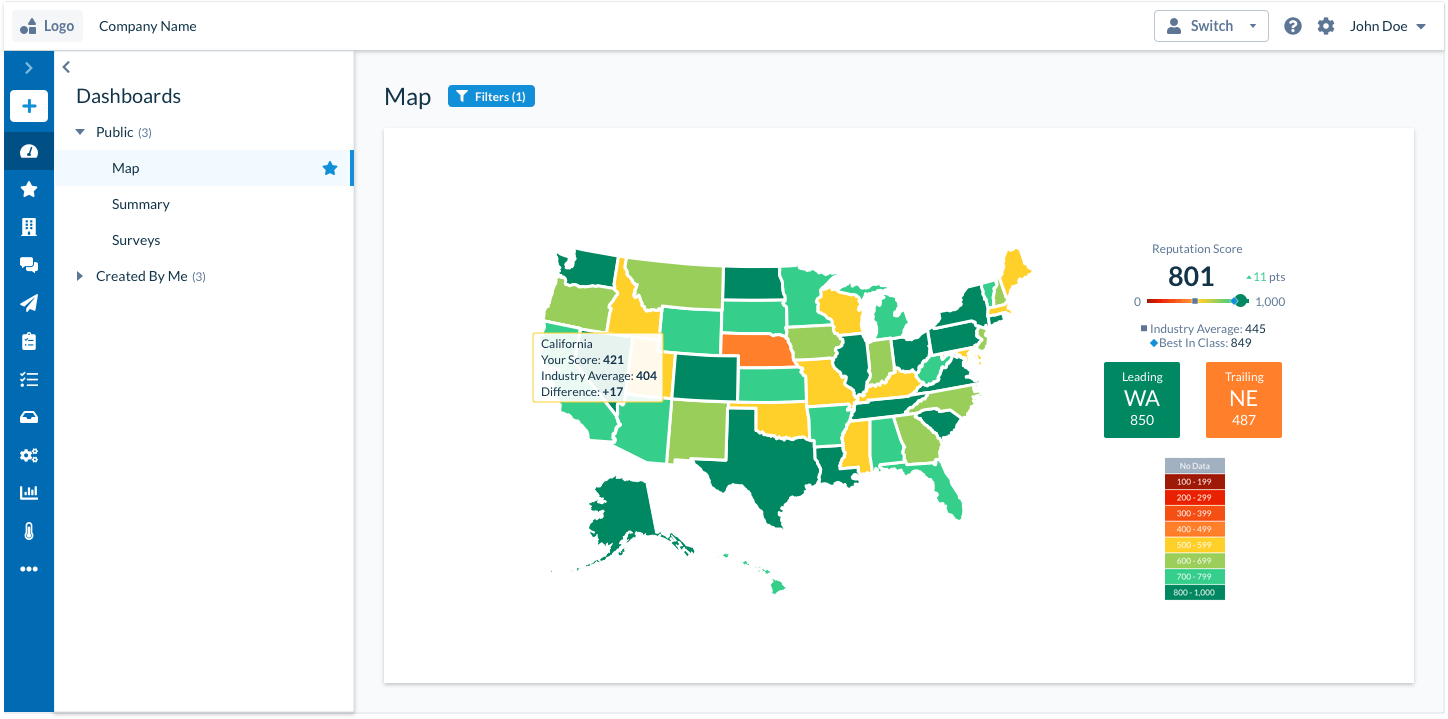 How to Try It Out
Now that you're familiar with the new navigation layout, it's time to try it out for yourself. Once you open up the platform, look for the "Try our new navigation!" link in the top-right corner. This will launch the new navigation interface along with a handy walk-through to show you each component of the new design.
If you decide that you would prefer to continue using the older version, for now you can still revert back to the legacy navigation by clicking on your account (your name) in the top-right corner of the screen and selecting "Turn off the new navigation."
We hope you'll give the new interface a try and experience first-hand how it can further improve and simplify the time you spend with Reputation.com!