Employee Spotlight: Alex Roberts, Solutions Architect
Reputation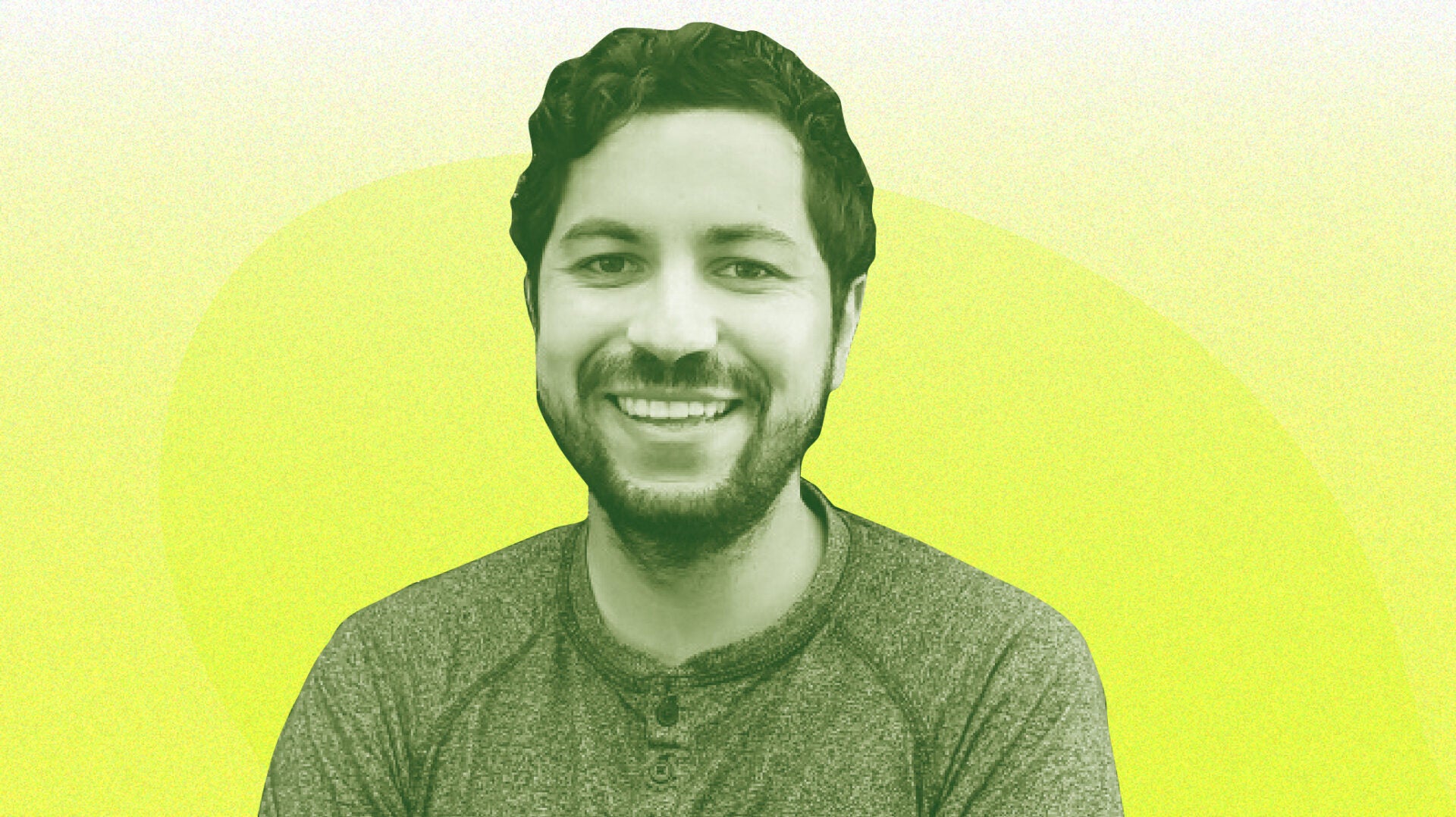 A lot of work goes into onboarding a new client here at Reputation. And when the deal is done and the client is ready to roll, Reputation's Solutions Architects take the wheel. They get down to the nitty-gritty of the platform implementation, working closely with the client and stakeholders across the organization to make sure it's successful and meets the client's requirements.
Our employee spotlight for April, Alex Roberts, is one of the best solution architects on staff, which is why he tackles some of the most complex implementations for some of our largest, enterprise clients. Having started at Reputation as a technical solutions engineer in 2018, he's well-versed in the platform's capabilities, and how clients can take advantage of its growing list of features. 
We recently had a chance to interview Alex about his background, what he enjoys about his role at Reputation and what he finds most exciting about being a solutions architect.
Q. Tell us a little bit about your background.
Roberts: Right out of high school, I was hired by Right at Home, an in-home senior care agency, in a technical support role. I spent six years there, troubleshooting servers and software and fixing IT issues to support the staff. When I left the agency, I went to work as a systems administrator for a SaaS company called Miva, which makes shopping cart software. After about five years there, I moved to Texas and worked for a small real estate firm in Austin, helping to manage their IT systems and devices. A year after moving to Texas, I ended up moving to Phoenix, so I had to look for another job.
Q. What brought you to Reputation?
Roberts: I was looking for a job doing software troubleshooting, because I enjoyed that a lot better than being a systems administrator. I found an opening at Reputation for Technical Solutions Engineer in our Tempe office, and it sounded really interesting, so I applied. 
I was impressed with the interview process. The HR team at Reputation was really responsive and helpful, and the process went very quickly and smoothly from the time I applied through being brought on-board.
As a result of the pandemic, I began working remotely. This enabled me and my family to move to Washington, which is where I currently live.
Q. What does a Solutions Architect do?
Roberts: As a solutions architect, I work with clients to identify their technical and functional requirements, and collaborate with our engineering team to handle any dependencies and integrations necessary to get the client up and running. I advise clients on best practices and  work closely with the CSMs to provide them with updates on how the implementation is going and keep them in the loop.
Q. Do you work with clients in a specific vertical or of a specific size?
Roberts: The clients I work with are from different verticals, but usually I am assigned to the more complex, enterprise-level projects. For example, I am helping Luxottica with three integrations. Having started at Reputation as a technical solutions engineer before migrating to my current role, I worked closely with our core engineering teams, so I have a very deep understanding of the product and what it can do.
Q. How have you handled doing this work with clients during Covid-19? Is it difficult working with them remotely?
Roberts: Covid-19 has definitely changed a few things, but it's more related to how I work with my team. When we were all going into the office, it was easier to have a quick chat with a colleague if you had a question or needed information. Now that most of us are fully remote, we don't have that capability. At the same time, it can get a little distracting in the office when people need help while you're focusing on a task. We use Slack a lot more now, and for me, that's more manageable. Still, you lose those personal face-to-face interactions with colleagues.
Q. What do you like best about working at Reputation and your role here?
Roberts: We're working with a lot of big-name clients, and when I'm out and about, it's nice to see their brands and know that I have a hand in helping the clients succeed, albeit indirectly. For example, Google My Business is very influential in helping customers choose where to spend their money. When I'm looking for a place to do business, I always look at reviews. Knowing that I've helped clients succeed by getting up and running with those services is very rewarding. 
I also really like my role. I get to work with a lot of different systems and third-party vendors, connecting the dots so that our system communicates effectively with those systems. I like the challenge and the variety.
Q. What's the most exciting project you've worked on?
Roberts: Right now I'm working on an implementation of our Actions module for Mitchells & Butlers in the UK. It's a custom integration that will give location managers the ability to send out vouchers or coupons to their clients through our system. We're currently working through some of the changes and doing user acceptance testing. When it's finished, the functionality will help our client engage with customers in a very direct, personalized way.
Q. If you weren't working at Reputation, what would you be doing?
Roberts: I'm a really good listener — a skill that helps me in my current role when I'm gathering implementation requirements from clients. But if I wasn't doing this job, I think I'd like to put that skill to use as a counselor or therapist, to help people.
Q. How have you stayed busy during the Covid-19 lockdown?
Roberts: I just moved to Washington in November of last year, so I'm still getting situated and unpacking boxes. My fiance and I spend a lot of time sledding and hiking in the snow. Now that the weather is getting warmer, I'll be turning my attention to some photography books I'd like to read. That's another hobby I'd like to learn more about. But for now, I'm still enjoying my toboggan!