Employee Spotlight: Kip Borie, IT Lead
Reputation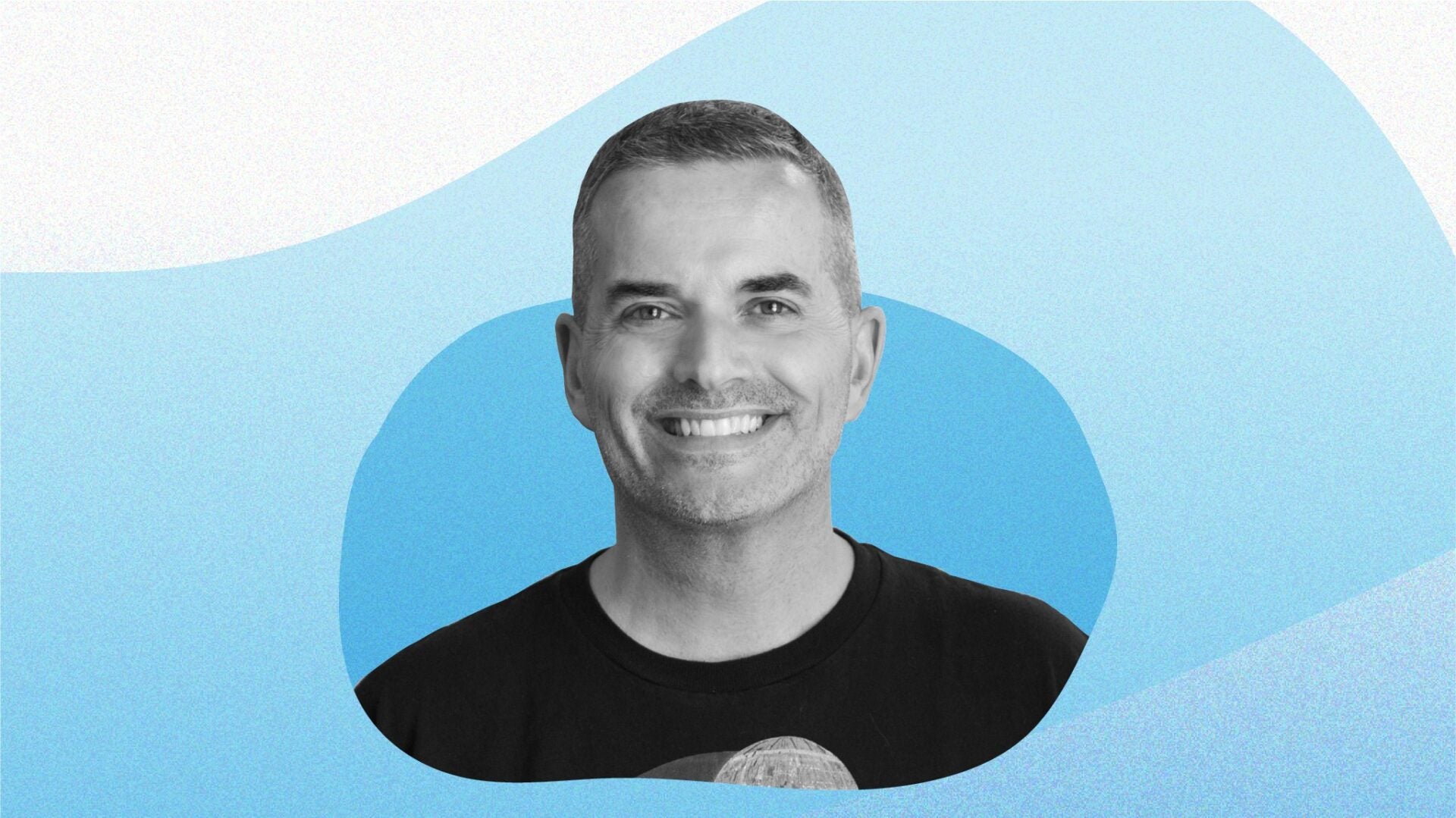 Kip Borie isn't your typical IT guy. When he's not wearing hazmat suits in cleanrooms or flying fighter jets, he thrives on making sure all of Reputation.com's have seamless, secure and reliable access to the digital resources they need, no matter where they are. And he's been doing this since 2011, when he became Reputation.com's first IT helpdesk employee. 
Since then, Kip's team has grown along with the rest of the company, and the year 2020 has certainly put his skills — and his team's support — to the test. Despite the mandate to transition to remote working and the urgency to ensure business continuity in the midst of a global pandemic, Kip and his team never broke stride.
We recently spoke with Kip about his work at Reputation.com, how his role has evolved over the years, and what he enjoys most about heading up the IT helpdesk in a rapidly growing software company.
Q. Tell us a little bit about your background. Where did you grow up and go to school?
Kip: I was born in Florida but moved to a small town in Colorado when I was very young. The town had about 2,000 people and my high school only had about 400 students. We lived along the mountains, about an hour north of Denver, and the view outside my window included a 14,000-foot mountain. It looked like a postcard! I received my BSEET degree from DeVry in Phoenix, AZ — so I can certainly relate to Reputation.com employees in our Scottsdale office when they talk about the heat!
Q. Where did you work before Reputation?
Kip: My first few jobs out of college were at research laboratories: LLNL, CEBAF and SuperCollider. When I moved to Silicon Valley, I went to work for a semiconductor equipment manufacturer, which would ship machines to customers all over the world and send one or two engineers with the machines to make sure they were installed properly and running optimally in the factory. I was one of those engineers. I had to wear a bunny suit and work in these massive cleanrooms, but it gave me the opportunity to travel to different countries, including South Korea, Northern Ireland, Germany and Japan. That was my first experience traveling outside of the U.S. 
At the time, I only used computers for gaming. But I was always reading computer magazines and helping my co-workers with their computers. One of the managers there noticed I enjoyed it and invited me to work in the training department. So when I left the company, I took a position in IT at a startup called Kno. They made devices for college students that could digitally display textbooks, so students didn't have to lug 25+ pounds of physical textbooks around campus. It was a great idea, but like many startups during that time, they went out of business after about a year, and their technology was sold to a larger company.
Q. Why did you choose to work at Reputation?
Kip: The HR person at Kno was helping to place employees elsewhere when the company shut down. She knew that Reputation needed an IT person, so she connected me with the team here. 
Reputation.com was an early-stage startup then with about 150 employees. I showed up to the interview in a suit, and everyone made fun of me  —  they were all dressed in hoodies and tennis shoes because the office was a warehouse, and the environment was very casual and friendly. I liked what I heard and the people I met, and fortunately, they let me join the team. Within the first week, both founders came to my desk and introduced themselves, and I knew I'd found the right place. 
I was the only IT person here, so I spent my time getting laptops set up, helping people install software and troubleshooting issues. One interesting aspect of the job was supporting hundreds of freelance writers and editors that worked remotely. The company was consumer-focused back then and offered reputation management services to individuals, not enterprises. Part of our service was creating SEO content to help our customers rank higher in search, and the writers and editors were responsible for that.
Q. What do you enjoy most about your job?
Kip: Helping people with computers! I like all the technical bits of computers, but not everyone wants or needs to know how they work to get their tasks done. People have varying levels of technical knowledge. Most people use their computer as a productivity tool, and I enjoy helping them overcome any hurdles they encounter. 
I also feel very fortunate to work with my super awesome team. The IT Service Desk crew is about a half dozen people, spread out across the world. They're friendly, enthusiastic, really knowledgeable people, and we all enjoy working together. I'm excited to continue working with them to help the company grow and succeed.
Q. What's the most exciting project you've worked on so far here?
Kip: It's a lot of fun getting a new office up and running — and we've done that four times since I started working here. For IT, moving is a 48-hour shift that begins on Friday and ends on Monday morning. It's hard work coordinating with different teams and contractors to make sure everything's set up on time, but it's exciting to see how it all comes together.
Q. Can you talk about your experience as an IT leader in a rapidly growing company?
Kip: From the exciting hustle of being the only IT helpdesk person running around delivering laptops and peripherals to being part of a global team, I've had a blast moving projects forward and planning for even more growth. We are always looking for a better way to get things done or help someone resolve issues independently.
But we also encourage employees to contact the IT team directly when they need help. Part of our new hire on-boarding process is to provide the names and contact information for all IT personnel, so people know who to contact and connect with us. Don't be afraid to ask for help!
Q. What challenges did you face this year, when the workforce transitioned to remote working?
Kip: When the leadership team announced that all employees would be working remotely, it was a fairly seamless transition. We were very fortunate, because our entire workforce already had laptops as their primary workstations. Our hardware suppliers informed us they had orders from some companies for hundreds and thousands of laptops to replace in-office desktop machines — but we didn't have that problem. 
We still struggle with providing remote support for some issues, for example if someone drops or spills liquid on their laptop and needs a new device. You can't just walk over to the employee's desk and swap out the device immediately — you have to ship out a new one to their home. But most issues can be solved over the phone or on a Zoom meeting. Zoom has helped immensely, because the screenshare feature lets us see exactly what's happening on the employee's device.
Q. Have you been able to start any new hobbies during the lockdown?
Kip: Yes, I've been experimenting with running. I've always been terrible at it, but it gets me outside and improves my lockdown mental state. It's amazing how a little fresh air can clear your mind. When I worked at the office, I thought about going for walks at lunch along the Bay, but never seemed to leave my desk. After lockdown, I hope to continue this habit. I've also been spending time playing video games from my collection.
Q. What's something most people don't know about you?
Kip: In high school, my curly hair was perfectly shaped into a ball almost as wide as my shoulders (ah, teenagers…).
Q. If you didn't work in IT, what would you be doing?
Kip: A few years ago, my wife gave me a great gift: a lesson with a fighter jet school, where fighter pilots take you up in a propeller plane and let you dog fight another pilot. I got to pretend to be a fighter pilot! It was awesome and one of the nicest gifts I've ever received. So, maybe I'd be a pilot, although I'm not sure my stomach could take it. I think I'd have to stick with very large passenger jetliners.