Six Social Media Trends to Look Out for in 2023
Sabrina Esposito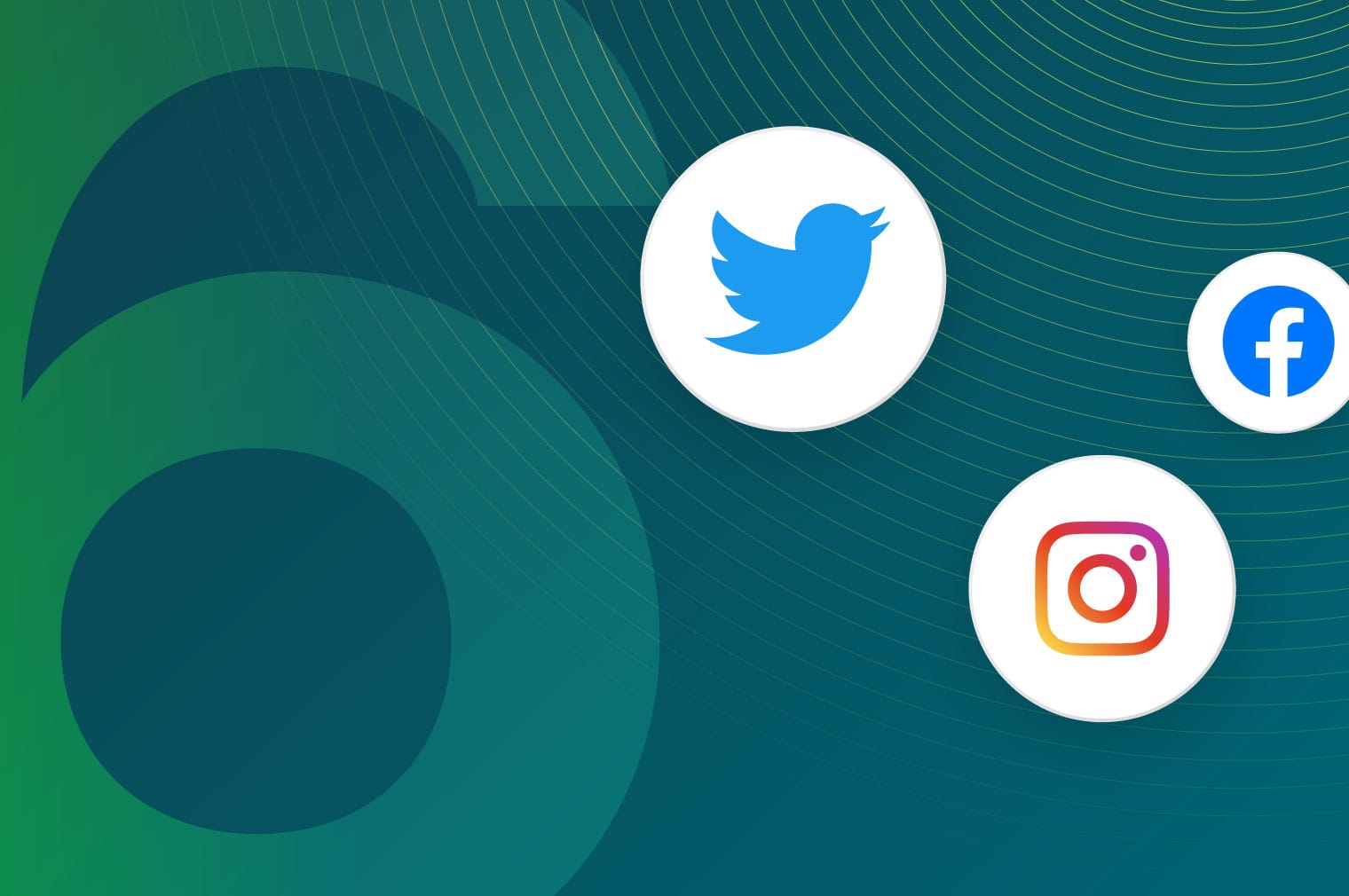 Social media apps continue to do what they were designed to do – build communities and provide a platform for people and businesses to engage with each other. And, of course, social creates plenty of conversations and speculation, too, as we've seen vividly in recent months as the fortunes of Twitter have changed rapidly and new apps such as BeReal have emerged. What does the outlook for social media look like in 2023? Here are some predictions:
1) TikTok Will Grow as a Tool for Brands to Collect Customer and Employee Feedback.
Retail businesses are already actively using TikTok to learn about customers' shopping habits, build their brands, and sell things. But TikTok is also a place for people to discuss their customer and employee experiences with brands. For instance, the hashtags #walmartshopping and #walmarthacks together account for 113 million views (as of this writing), as shoppers share TikToks on the fly in Walmart stores. In addition, employees share their stories via hashtags such as #walmartassociate (38.8 million views).
Together this content gives a business real-time insight into the converging worlds of the employee and customer experience. And the feedback is not always positive. The hashtags #TeslaFail and #TeslaFails together have accumulated nearly 70 million views (as of this writing) as Tesla customers share their disappointing experiences with the popular electric vehicle brand. 
What brands should do: use technologies such as artificial intelligence (AI) to keep tabs on all this feedback and make sense of it. AI can collect and analyze customer feedback floating around "in the wild" faster than any human can, although people need to analyze and recommend actions.
2) The content creator economy will explode (even more than it is today).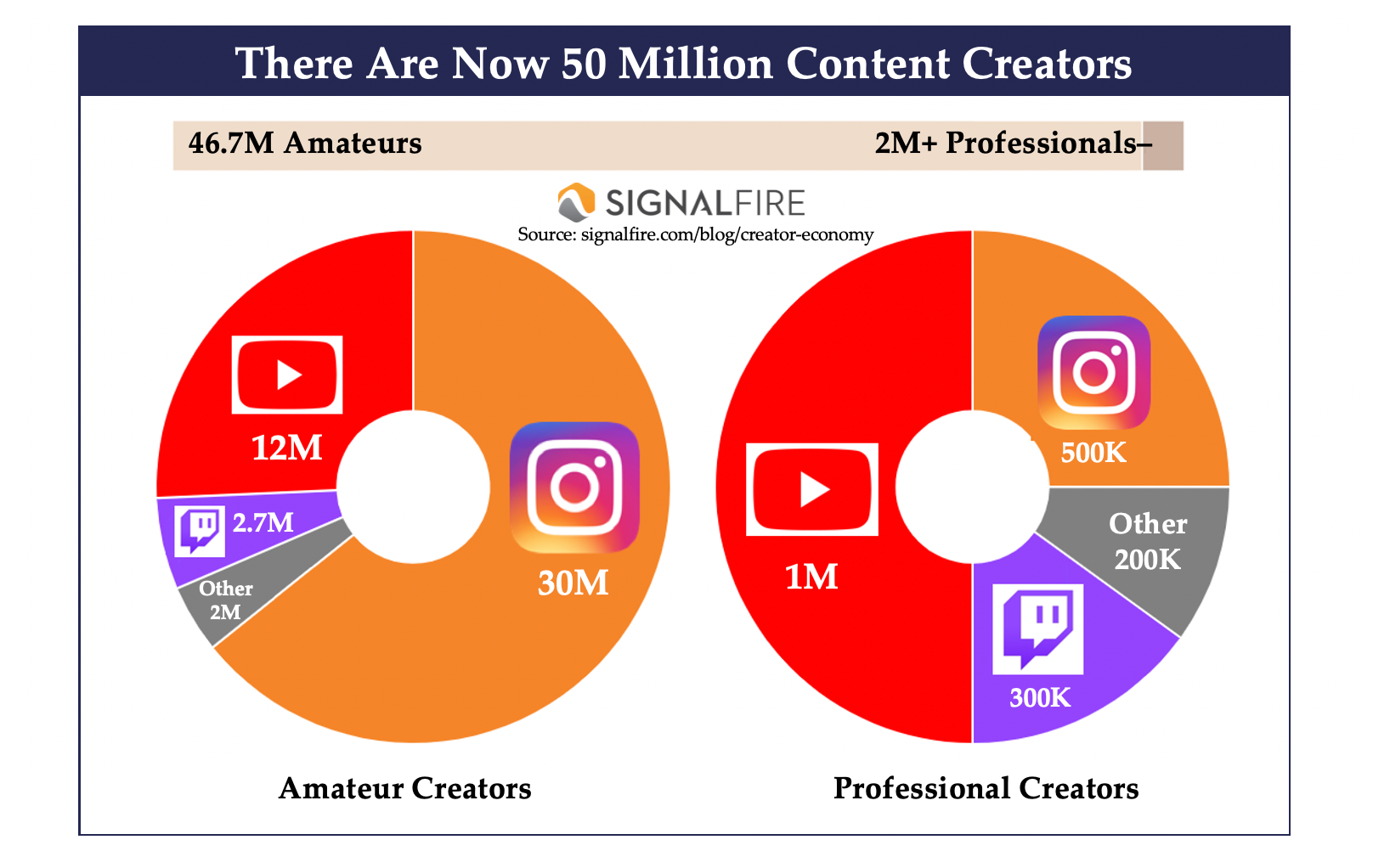 The social media content creator economy is booming – and it's going to get even bigger. The success of creators like MrBeast demonstrates the kind of potential growth that creators can achieve. One reason the creator economy is taking off: big social platforms like Meta and YouTube have developed revenue-sharing programs and content-creation tools that make it easier for individuals to create and monetize their content. The success of individual creators will generate more interest from businesses that want to partner with them to increase their own social media success. In addition, tech players are upping the ante with their own creator funds. TikTok splits ad revenue 50/50 with approved creators (those with 100K followers or more) through its TikTok Pulse program, which launched in May 2022. In early 2023, YouTube will launch its own revenue-sharing program. YouTube will put 45 percent of the revenue generated by the ads into a fund that will be distributed to creators based on their share of total YouTube Shorts views. YouTube will require creators to have a minimum of 1,000 subscribers and have accumulated 10 million+ views in the previous 90 days. 
At the same time, not everyone who creates something interesting and successful online is a good match for a business to work with. Relationships with individuals always need to be scrutinized carefully to ensure that, culturally, creators mesh well with their business partners. 
What brands should do: evaluate creators carefully, weighing a potential relationship against risks/rewards to your reputation. Social listening tools can give you real-time insight into creators beyond the content they generate. With social listening, a business can monitor important factors such as how they engage with their followers, including their tone and responsiveness. How does their engagement style align with your own brand?
3) Short-form video will continue its rise.
Everyone knows video is hot, and in large part, that's thanks to TikTok: more than a year ago, Forbes was enthused about TikTok's seismic growth and the impact it's had on the social media scene. Nathan Apodaca's now-famous TikTok video of a morning skateboarding commute, a Fleetwood Mac song, and Ocean Breeze cran-raspberry juice may have brought attention to the platform, but TikTok has been leaning into short, "snackable" content since its global release in 2018. As Forbes notes, the platform thrives on the relatable; a dose of wit and even absurdity from its creators seems to track well also.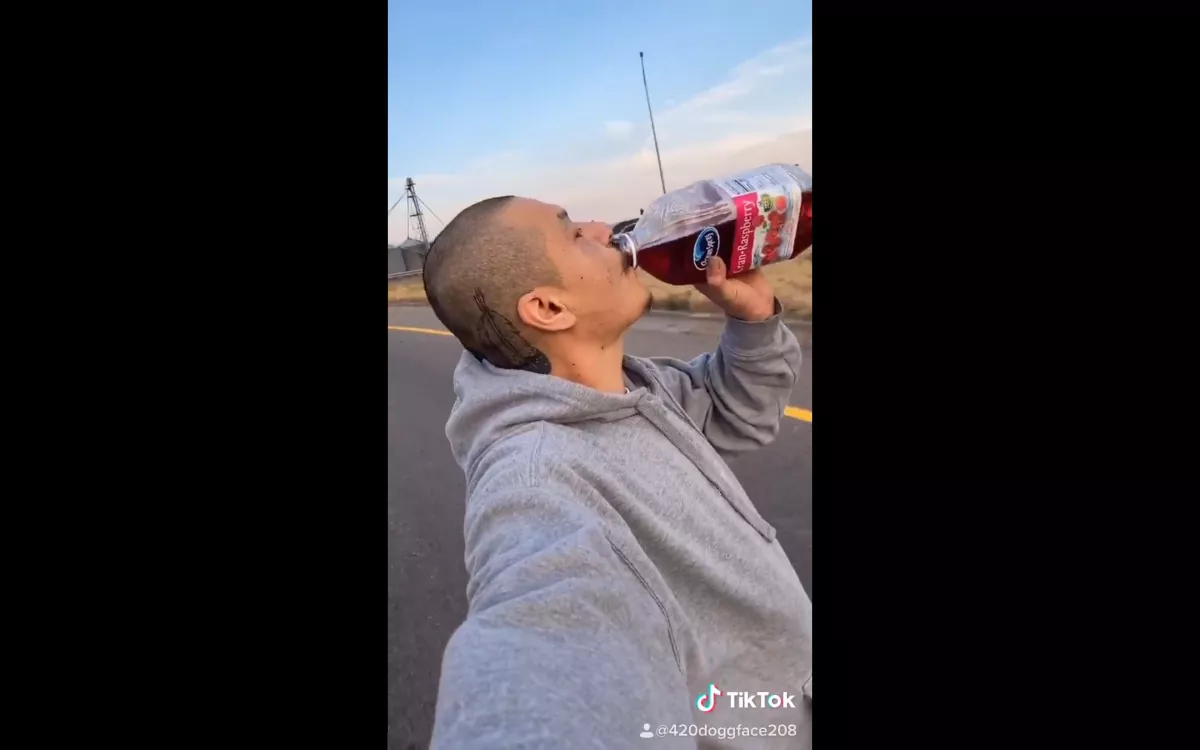 As a result, other platforms have scrambled to create their own versions of this lightning in a bottle. Reels are the fastest-growing content format on both Instagram and Facebook. And according to Social Media Today, LinkedIn is also agitating to fold in more video tools. The platform already has incorporated video, as far back as 2017, allowing users the option to "round out" their business profiles with videos documenting what a user does for a living. 
But more changes may inform the way LinkedIn embraces video in 2023, from topical livestreams to Zoom-ish video meeting options. As Social Media, Today notes, "If LinkedIn can add in more tools to facilitate virtual meet-ups in-stream, that could help to make it a more critical business tool, and with so many professionals already engaging in the app, it makes sense for LinkedIn to try and facilitate more forms of topical engagement and content via its video tools."
What brands should do: think about how video might organically and authentically uplift and inform your online presence. In addition, pay closer attention to techniques for making your brand findable (as this HubSpot article discusses) when people are searching online, just as you do for text- and image-based content on platforms such as Google Business Profiles.
4) Brands will keep playing in the metaverse.
The metaverse continues to gain traction, with its promise of personal avatars taking on analog-world activities such as shopping and attending business meetings. Brands are still in the early stages of figuring out how to exist in the metaverse. But companies like Roblox are giving us a glimpse of how, increasingly, the metaverse platform might serve a community of users—and businesses. Immersive Ads are an example. Previewed at the Roblox Developers Conference (RDC) and slated for a 2023 launch, Immersive Ads are meant to provide a 3D advertising experience and allow users to move back and forth seamlessly through portals and between different experiences.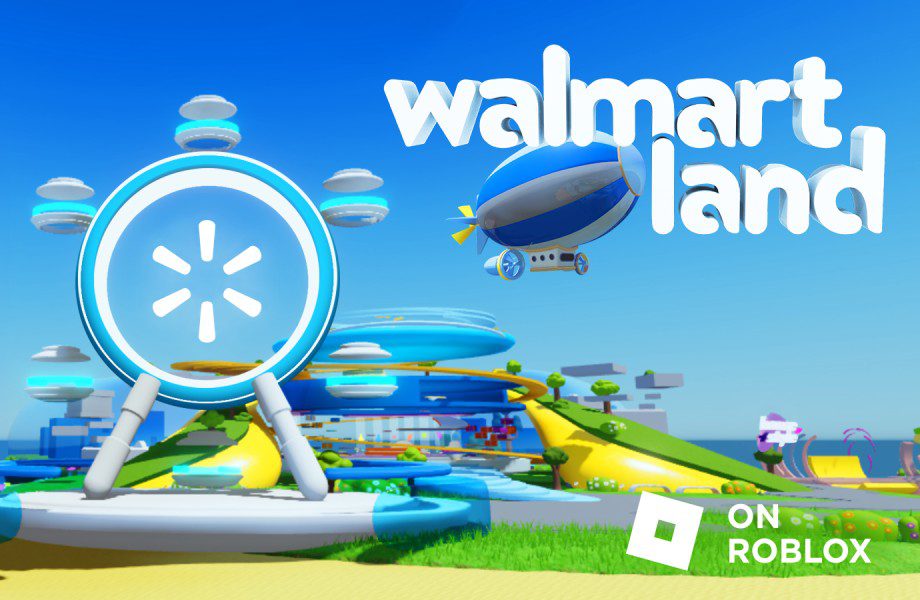 Walmart is already onboard with the metaverse, having partnered with Roblox to create its Walmart Land and Walmart Universe of Play, two experiences that introduce users to interactive content and fun via personal avatars. The target demographic? In a word, young (the core user group in the Roblox platform skews under-16). In the Walmart metaverse, individuals might engage with an interactive piano walkway, or a DJ booth, in the process of interacting with brands. Want your avatar to try on Skullcandy headphones? This, and more, is all possible in the metaverse ecosystem.
What brands should do: consider target demographics and whether the metaverse's current market (primarily teens) is a good match. Consider the specific challenges, rewards, and opportunities of having a brand in the metaverse, including the customer experience.
5) BeReal will be real.  
Founded in France in 2019, the social media platform BeReal leans into the experience of authenticity — a premise that seems to be gaining traction. Here's the setup: BeReal sends users daily notifications at arbitrary times, soliciting two photos: one from the user's front camera and one from the back camera. People have two minutes to take the snaps, the goal being an unfiltered, uncurated look at where one is at in that moment! The U.S. is currently BeReal's largest market, and competitors are taking note: in September TikTok announced its own take on the idea, called TikTok now. As a result, businesses such as Chipotle and E.l.f. Beauty are figuring out how to create a presence on BeReal, giving them a leg up on competitors who are ignoring the app.
What brands should do: identify a team member to be the dedicated BeReal representative, a person who will be ready to snap behind-the-scenes content and provide a glimpse into a brand's culture.
6) Social commerce will offer opportunities for live shopping—for those platforms willing to take the risk.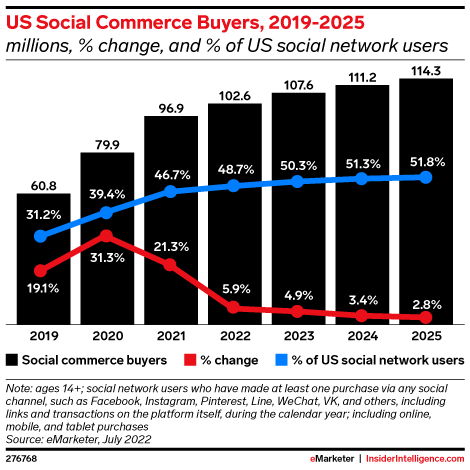 According to Insider Intelligence, by the time 2022 ends, more than 100 million shoppers will buy via social platforms in the United States. In 2023, for the first time, more than half of US social network users will buy via social platforms. For platforms like TikTok, that's incentive enough to explore live shopping options. TikTok's gambit? A conversation with TalkShopLive about becoming partners in a live shopping venture. Stepping into live shopping waters isn't a gimme: live shopping remains an uncertain market. But if TikTok pulls off a partnership with TalkShopLive, the platform can get live shopping off the ground in a way that conserves resources and makes it easier to retreat if results are disappointing.
What brands should do: First, as always, everything starts with an audience. Who are you selling to, and how does social commerce align with them? According to Forrester, 61% of US online adults under age 25 have completed a purchase inside/within a social network, compared to 29% of 45–54-year-olds. Also, evaluate formats such as live shopping with a critical eye that takes into account risk and reward. What is your appetite for risk, especially if live shopping does not grow as you had hoped? How are you measuring ROI? For more insight, read our recently published post on how to get started with social selling and set performance metrics. 
What's Next?
Social media will continue to shape our world in 2023 and beyond. Staying abreast of trends, and understanding who different platforms speak to, and how, can elevate and embolden a brand's marketing strategy in the ongoing business of building awareness and increasing sales online. At Reputation, we can help you. Our Social Suite helps businesses listen, publish, and respond on social media via one platform. 
Looking to jumpstart your social media marketing strategy? Contact Reputation to get started.