4 Ways the Customer Journey Has Changed Since COVID-19 Surfaced
Reputation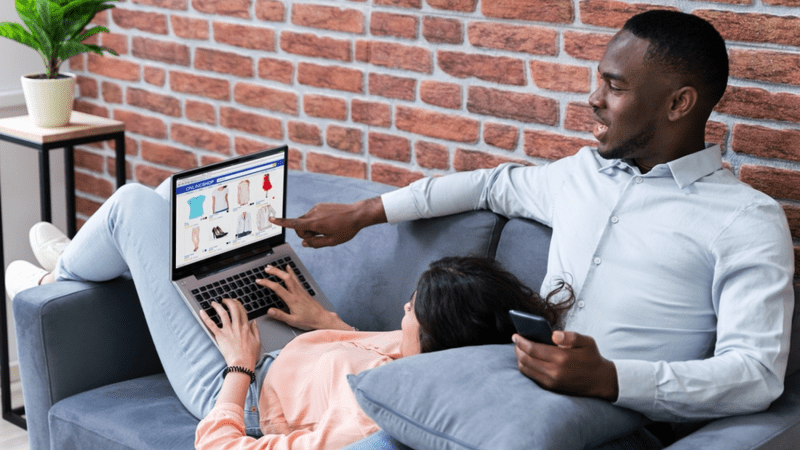 The COVID-19 pandemic has changed the customer journey practically overnight.
It has also changed the customer experience as people obtain the things they need or want by using different channels now. Brands that want to thrive have no choice but to keep a finger on the pulse of the customer journey and react to changes promptly.
Brand messaging must also change with the customer experience. More than ever, brands must be empathetic, compassionate, and responsive to customers, projecting a sense of unity in crisis and calm competence in meeting customer needs.  Brands that listen to both customers and front-line employees set themselves up for success during a difficult time.
Here are four ways COVID-19 has changed the customer experience.
(Access our COVID-19 Resource Page today to learn more about CX best practices during the pandemic.)

1) Consumers focus on necessities first.
Crisis causes people to focus on the necessities of food, cleaning products and healthcare products. They may still want nice things, but not until they've taken care of the basics first. Marketing techniques that were once appropriate may no longer be. and may come across as tone-deaf. Brands must understand current customer priorities and tailor their messages accordingly.
2) Consumers are looking for ways to minimize risk.
The days of popping out to the store to pick up a few items are gone for the time being as more consumers become aware of the potential seriousness of exposure to COVID-19. Even in locations where movement is not necessarily restricted by government mandates, customers don't want to expose themselves or others to unnecessary health risks. That means that consumers are considering home delivery for all sorts of products. Smart brands educate customers about the options they offer for home delivery and no-contact service. This will serve the dual purpose of helping consumers and improving brand reputation at the same time.
3) Consumers anticipate interruptions and delays.
Empty store shelves are more common, and as people spend more time at home, they learn to anticipate a different customer experience than they had before. While customers' understanding of interruptions and delays is good, it doesn't mean brands can be lax about supply chains and delivery. Consumers may be understanding, but they're increasingly aware of their alternatives, as well.
4) Consumers are more open to alternate brands.
Interruptions in services and empty store shelves are causing the customer journey to take more detours. If a customer's favorite brand is out of stock, they are open to different brands out of necessity. Brands can view this as a prime opportunity to wow new customers – as long as they can keep their existing customers happy.
Changes in the customer journey call for more strategic communication from brands that want to stay top of mind for consumers today. People are hungry for information that affects their lives, but at the same time, consumers have no interest in being bombarded with information that is not useful to them in the moment.
Getting the balance between keeping customers informed and overloading them is a challenge, but it is essential to shaping the customer journey and optimizing the customer experience during challenging times.  Download our Turn Your Customers into Brand Champions whitepaper to learn more about solidifying your relationship with customers today.