Why B2B Brands Need Reputation Experience Management
Reputation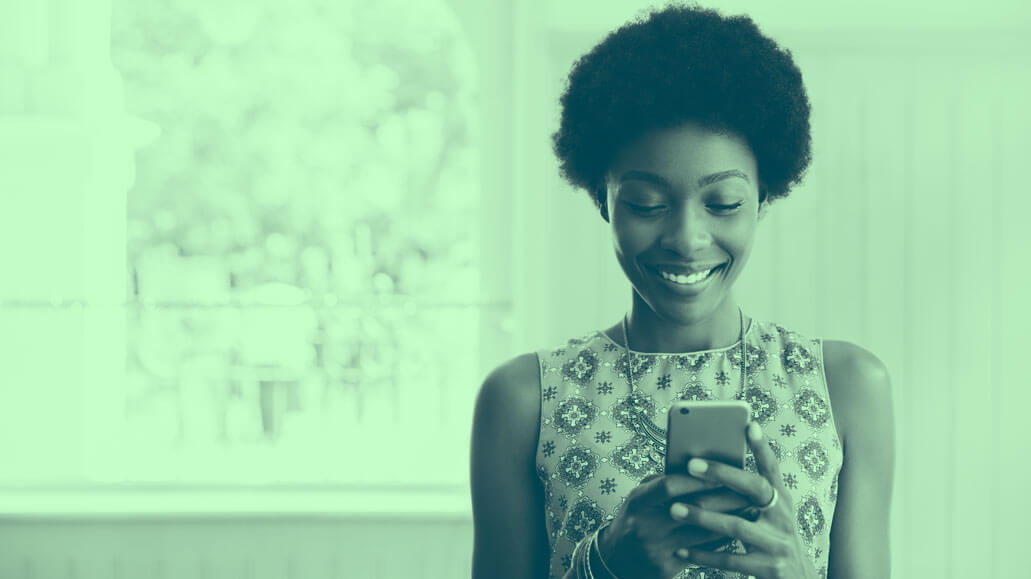 It's time for business-to-business (B2B) companies to embrace reputation experience management. Many consumer-facing businesses such as retailers already know how to build their brands by encouraging customers to review them, responding to customer input, and improving their businesses. They have good reason to do so: according to Deloitte, on average more than 25 percent of a company's market value is directly attributable to its reputation. The rise of the feedback economy also affects B2B companies, too. Consider these realities:
94% of B2B buyers in a

B2B Buyers Survey Report

from G2, a peer-to-peer software review site, say reviews from industry peers are an important factor in their purchasing decisions.

80% of B2B software users switch providers within two years because of poor experiences.
Your B2B customers are the same people who go online to review retailers, physicians, auto dealerships, and all the other businesses they interact with all the time. They bring those behaviors with them to the B2B world. Let's take a closer look at one B2B sector — software as a service (SaaS). 
Reputation Experience Management for SaaS Companies
The SaaS market continues to grow more competitive, as the majority of the business world remains remote. So, software buyers are increasingly going online to determine the best solutions to meet their business needs and to gain insights from other users in order to make the best possible investment. 
As software buyers research their SaaS options, they are under pressure to make investments that will succeed and reflect well on their organization. Many of these investments require a company to enter into a long-term contract with a sizable financial commitment. But most SaaS buyers don't trust sales and marketing to make an informed decision. So who do buyers trust? Each other — which is why the overwhelming number of software buyers research product reviews.
Meanwhile, as noted, most software users switch providers within two years, underscoring a need for better reputation management. For SaaS companies, it is as critical to manage your brand and reputation to drive new customer growth as it is to collect your clients' feedback to continue to improve customer experience and reduce customer churn. 
Related: Reputation Experience Management (RXM): How It Works and Why It Matters
G2 receives more than 1 million business reviews and more than 5 million SaaS buyer visits monthly. This is why it is important that SaaS companies manage their profiles and build a steady volume of customer reviews. In addition to managing customer reviews on these sites, B2B brands are able to leverage the sentiment and buyer intent data collected from review sites to create highly targeted marketing campaigns that lead to pipeline growth.
But how?
Leverage Reviews & Buyer Intent Data to Build Pipeline
The same principles of the business-to-consumer (B2C) world apply to B2B. SaaS companies need to:
Get found

: SaaS companies need to worry about being findable and visible as their competitors. No one will do business with a company if they cannot find it on search engines. SaaS companies can drive SEO results by encouraging customers to review their business across sites like Google, G2, and others. When a software company encourages customers to review their product, they start to accumulate a stockpile of valuable customer insight. The business also opens up an important dialogue with its customers by actively responding to reviews on all sites. The increase in reviews influences the company's search engine page results (SERP) rankings and helps the business drive brand awareness.

Get chosen

: In addition to supporting brand awareness, customer reviews play a critical role in the SaaS buyer journey. As noted, software buyers are looking at peer reviews to ensure that they are making the right investment that will meet the needs of their business. When the business responds to reviews, it strengthens that bond of trust by showing that they are listening and taking action. SaaS companies can also leverage buyer intent data from sites like G2, allowing them to better identify active software buyers and target those buyers with meaningful marketing campaigns. 

Get better

: It's not enough to accumulate reviews and respond to them. When a business takes that feedback to heart and makes real improvements, the company maximizes the value of that customer insight. In addition, reviews and feedback are important for innovation. Being able to collect feedback, analyze sentiment and take action to prioritize product roadmaps, integration needs, development cycles, and more is a huge advantage for product teams. 
Getting found, chosen, and better is not easy. Getting one's arms around the vast amount of structured data (e.g., what a company learns from a formal survey) and unstructured data (e.g., what customers say about the business online) is an enormous undertaking. In fact, a recent Forrester study commissioned by Reputation offers some insight into why businesses are not tapping into the rich vein of unstructured customer data as well as they should. The study showed that while businesses collect customer feedback across an average of six touchpoints and store across approximately 5.5 tools, 42 percent struggle to make sense of customer feedback and data that they collect. While 70 percent believe unstructured data is important in meeting customer experience (CX) goals, only 30 percent of data collected is unstructured, which means businesses are missing an opportunity to tap into the value of unstructured customer data. These findings are especially relevant because according to IBM, as much as 80 percent of business data such as customer feedback is unstructured. 
Being able to collect, aggregate, and analyze all of the different feedback sources, including unstructured data, is a huge opportunity for B2B companies. SaaS companies that are actively requesting reviews and building user-generated content on sites like G2 are showing up more prominently in their respective industries. Companies such as Reputation that leverage reputation experience management tools to respond to reviews across all sites and aggregate review data are then able to create highly targeted demand generation campaigns and deliver those to targeted buyers. Reputation also solves the challenge of collecting unstructured data by using artificial intelligence to find that data faster and more effectively than any human being could.  The aggregated customer insights and feedback can also be leveraged by customer success and product teams to influence support and product roadmaps that will reduce churn.
Related: Overcome Barriers to Reputation Experience Management
The Reputation Experience Management Solution
Reputation and G2 have partnered to build an integrated solution that will allow for SaaS companies to generate a larger volume of reviews on the G2 site and aggregate G2 review data alongside customer feedback from other review sites within the Reputation platform.
This integration empowers SaaS companies to increase visibility into the entire customer experience and leverage feedback to drive demand generation, convert new sales, and reduce customer churn. These solutions will drive results and revenue impact for all teams within the SaaS organization.
To learn more about how to build and manage your B2B company's reputation online, contact Reputation today.