Check out the latest and greatest from Reputation.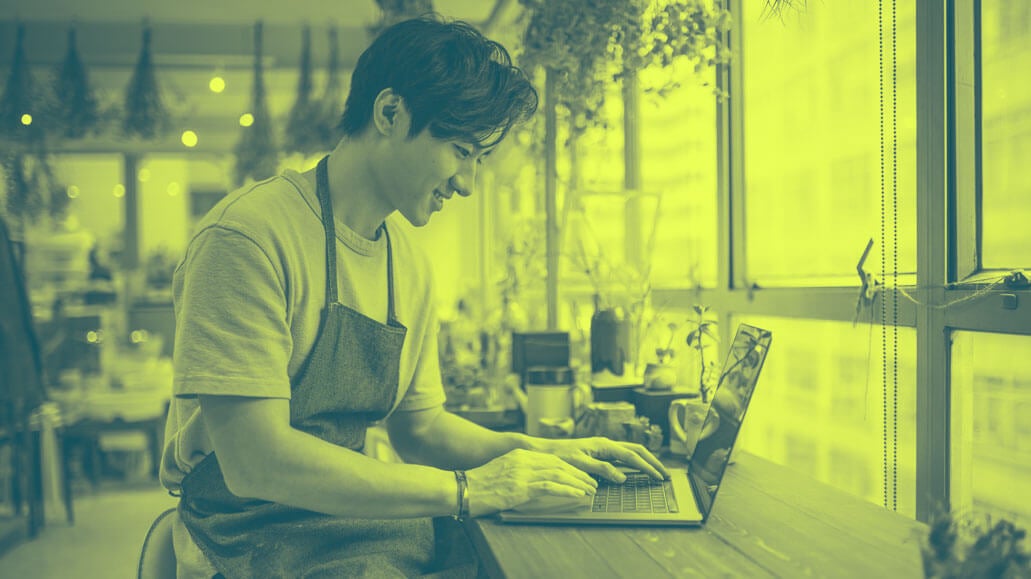 Sign up to receive the latest new from Reputation.
The full list of new Reputation features launched in June can be found in the
Help Center Release Notes
, but here are a few highlights:
Target a Social Post's Audience:
You can now target social posts to select portions of your audience based on interests, gender, age, location, and more.
Listings Performance Notifications:
Unsure how your business listings are performing lately? Now you can stay up-to-date on your listing metrics with automated notifications.
Apple Publishing Enhancements:
As usage of Apple Maps grows, we're constantly expanding the list of attributes we send to Apple on your behalf.
Important Upcoming Changes:
To provide greater security for our customers we are implementing additional infrastructure to our environments. If you currently use whitelisting for any of our platform endpoints, we need you to add the New US Endpoint: 35.244.210.253 to your whitelists prior to July 31, 2021 to ensure that you have no interruption in accessing both before and after we make this scheduled change.
Reputation Score Calibration:
We update our Reputation Score algorithm twice a year to account for source changes and new market trends. The next update will occur in late August (learn more).
We've got some exciting news! Reputation was just named #1 in TEN across categories in G2's Summer Awards. This is huge, and we're humbled beyond words to be recognized. 
Stay in the know on the latest online Experience Management trends. Learn from our experts to keep your strategy up to date.
We are so thrilled to highlight our customers who have been truly outstanding. We announced these winners during Transform'21. Each winner has been sent a personalized trophy and a donation to their chosen charity.
Reputation Score Momentum Award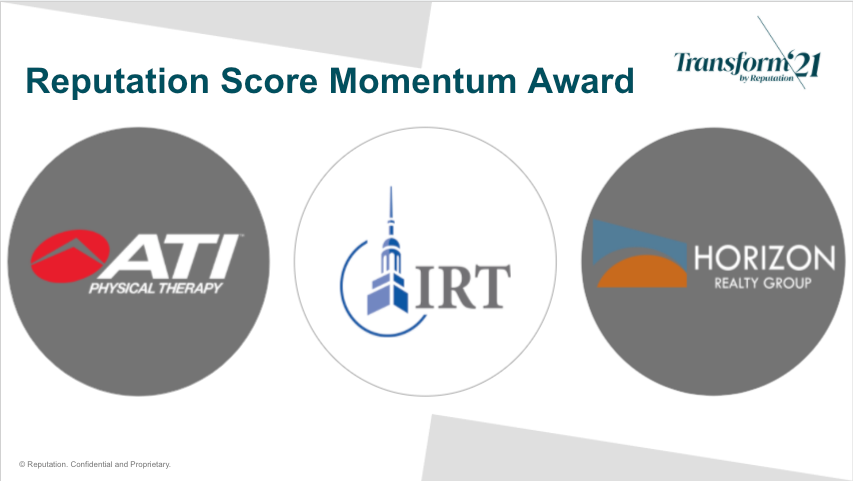 This award honors customers who have engaged users and increased activity, those who utilize multiple solutions in their portfolio, and those who are most willing to Beta products. Congrats to General Motors, Coastal Ridge and Jose Madrid Salsa!
Reputation Highest Adoption Award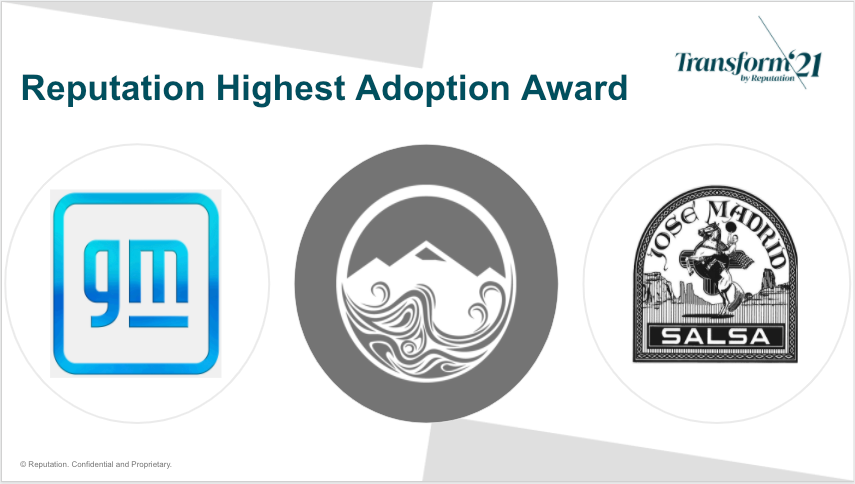 This award celebrates our customers who place a strong priority on Reputation X: score growth, improvement, and achievement. We are so please to award this to ATI Physical Therapy, Independence Realty Trust, and Horizon Realty Group. 
Reputation Highest Business Impact Award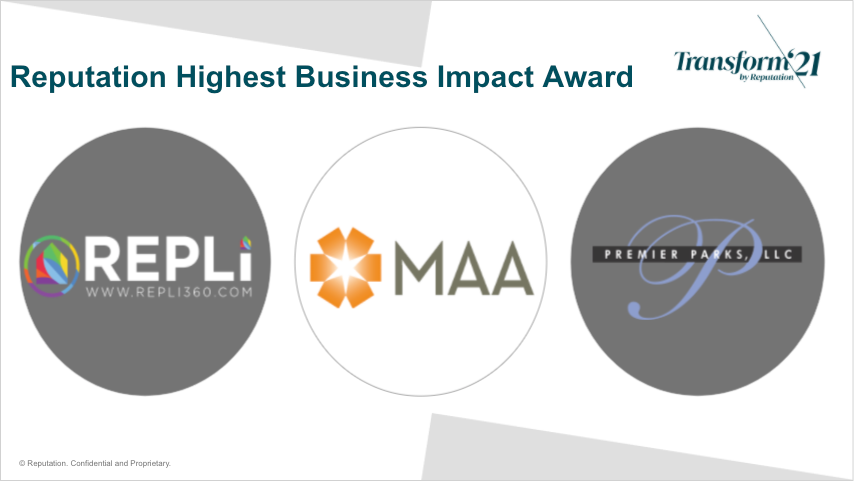 We love to highlight our customers that invest in ROI cases studies and those who have operationalized their businesses to incorporate Reputation solutions into their daily strategy. Big congratulations to REPLI 360, MAA, and Premier Parks LLC. 
What do you think of our Rebrand?
Have you seen our amazing Help Center?  
The Help Center is a complimentary, one stop shop to learn how to use a feature in the platform, see what's new with the product, access FAQs through the Support Portal, sign up to test Betas, and so much more. 
Expanding Our CX Landscape 
Enhance Your Customer Experience