Visit us at booth 4375W at NADA! See you in Las Vegas!
Schedule time with us at NADA and be
entered to win a $500 hotels.com gift card
See how you (and your competitors) rank!
Reputation Score allows to you thoroughly understand your brand, your customers, and what actions you should take to get better.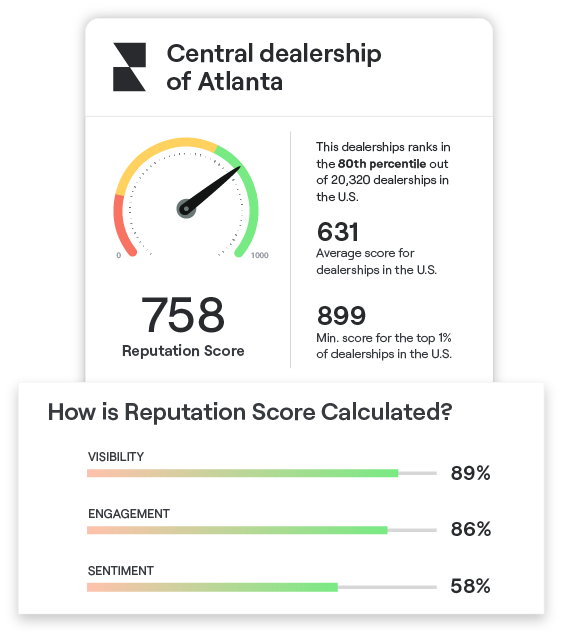 Over 1/3 of all U.S. automotive dealerships choose Reputation
Auto dealerships that effectively manage their online reputation see results:
More impressions
on Google
More vehicle sales per year on average
Increase sales volume on average
2021 Automotive Reputation Report Update
We analyzed 20,0000 automotive dealerships and their affiliated brands in the United States and Canada, 15,000 automotive dealerships and brands in Europe and 5 million customer-generated ratings and reviews.