The Official Healthcare Report
The 2022 Healthcare Reputation Report
The Covid-19 pandemic has continued to test the healthcare industry in 2022. But our research shows review volume jumped 50% for hospitals and 58% for physicians over 2020 – a key indicator showing that patients are going back to the doctor after putting many healthcare needs on hold during the first year of the pandemic. So what did consumers think of U.S healthcare providers during this time? What did nurses think of their employers?
We analyzed 2.8 million patient reviews across 179,000+ physician and hospital locations. Our team looked at the 25 largest health systems and ranked the top 15 using our Reputation Score, which is based on public listening data. Read our new report to find out who the leaders are and why.
Read the 2022 Healthcare Report
Fill out the form to read the report.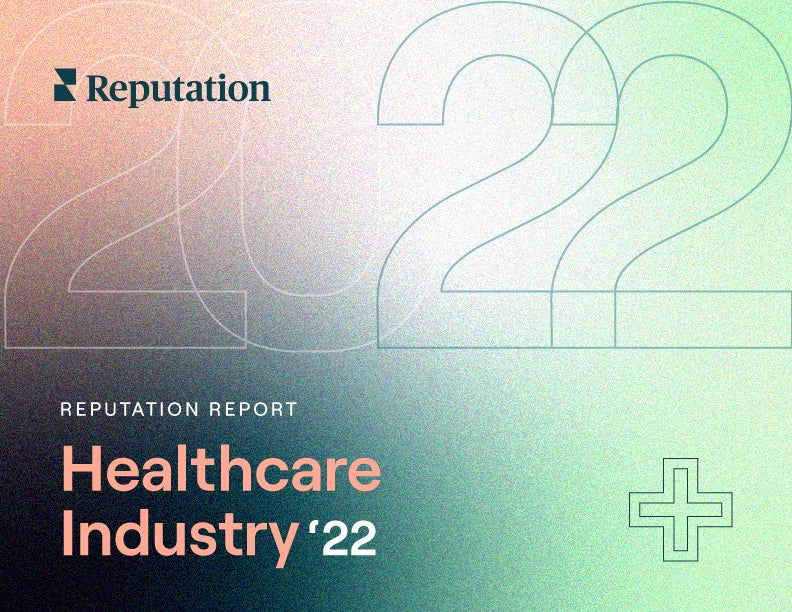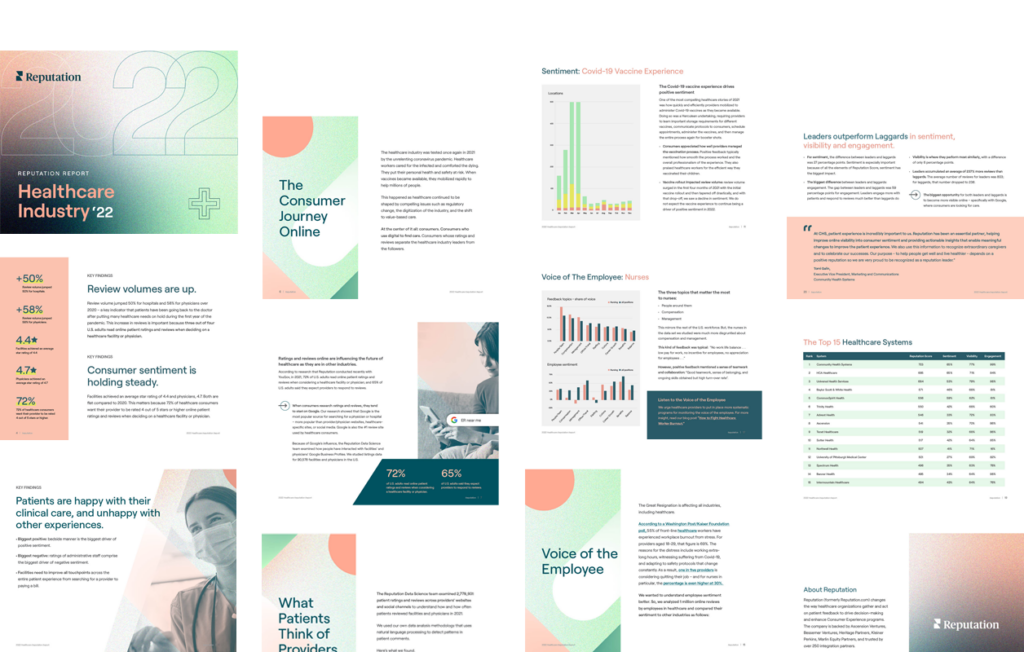 Our Report also shares:
For the first time, a hard-hitting look at how nurses evaluate their employers – based on an analysis of 1 million employee reviews.
The biggest drivers of positive and negative patient sentiment.
How review volume has trended during the Covid-19 pandemic.
At CHS, patient experience is incredibly important to us. Reputation has been an essential partner, helping improve online visibility into consumer sentiment and providing actionable insights that enable meaningful changes to improve the patient experience. We also use this information to recognize extraordinary caregivers and to celebrate our successes. Our purpose – to help people get well and live healthier – depends on a positive reputation so we are very proud to be recognized as a reputation leader."

Tomi Galin
Executive Vice President, Marketing and Communications
Community Health Systems
Unlock the insights in the full report
Read the 2022 Healthcare Report
Fill out the form to read the report.