COVID-19 Customer Communication: 3 Retail Brands That Are Getting It Right
Reputation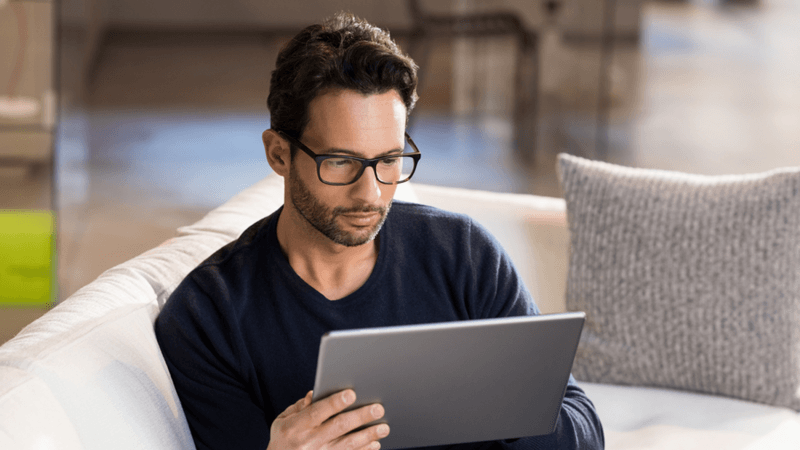 The COVID-19 crisis has prompted many uncertainties among customers. Communication is now more important than ever before as customers navigate various product purchasing channels. This is especially relevant when searching for products that are difficult to locate due to the pandemic.
Businesses can improve the customer experience by engaging with customers in real-time via social media and through messages on their websites. Customers want to understand the implications of this crisis; they want to know what it means for them.
Getting the right messages to customers is an important part of reputation management. It shows your dedication to helping others as they navigate through the rapidly changing retail landscape.
Many companies are using social media, email, in-store signage and their own websites to communicate with customers about the pandemic. Staying connected is the key. Customers will remain loyal to those businesses who take the time to update information and address specific needs.
If you're unsure about how to communicate with customers during the coronavirus pandemic, consider how these three businesses are responding to concerns.
Walgreens
With nearly 230,000 employees and more than 8 million customers, Walgreens is a widely used pharmacy that is in the thick of the COVID-19 fight to stop the spread of the virus. The company is partnering with health authorities to provide up-to-date information on COVID-19. This constantly updated information can be found in the Newsroom section of the Walgreens website, where consumers can jump quickly to the information they need with easy navigation, as shown in a screenshot taken recently from the page.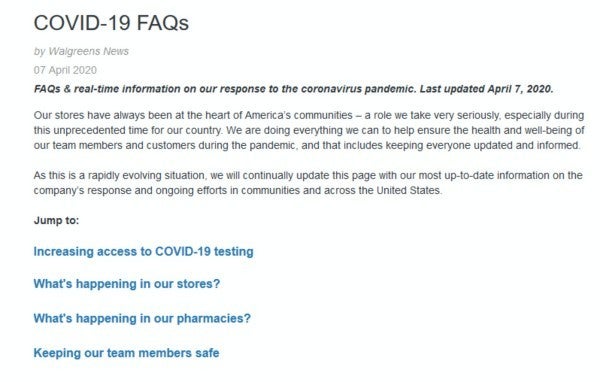 Walgreens is also actively working with local, state and federal authorities to provide and expand access to COVID-19 testing across multiple states, a service that supports healthcare efforts in communities in Arizona, Florida, Illinois, Kentucky, Louisiana, Tennessee and Texas.
[tweet_box design="box_09″ float="none"]Communication Lesson Learned: Provide constant updates to customers and find ways to support community efforts to slow the spread of COVID-19.[/tweet_box]
AMC Theaters
As the largest theater chain in the United States, AMC is responding to the COVID-19 crisis by offering customers alternate ways to watch movies while its theaters are closed. Instead of watching in-person, customers can rent movies digitally through AMC Theaters On Demand.
The brand has also extended offers to AMC Stubs Premiere members, pausing their accounts while theaters remain closed and lengthening memberships that expire during the time the theaters are closed. Customers are instructed to refer to the AMC website or mobile app for the most up-to-date information.
[tweet_box design="box_09″ float="none"]Communication Lesson Learned: Where possible, be creative in thinking of ways to continue providing customers with your products or services during times of social isolation. Put thought into what your customers really need or want at this time and find new ways to deliver a superior customer experience.[/tweet_box]
T-Mobile
T-Mobile proved that it is not "business as usual" on April 1 by declining to participate in any April Fools' folly. This was a departure for the brand, as it normally uses the day to pull pranks such as offering unlimited plans for pets or creating onesies that double as fitness trackers. Judging that such pranks might be considered tone-deaf to consumers dealing with the fallout of the pandemic, T-Mobile used the day instead to promote a spirit of thanks and community support in its "Give Thanks Not Pranks" campaign, during which it donated $1 to the Boys and Girls Clubs of America for each tweet with the hashtag "GiveThanksNotPranks."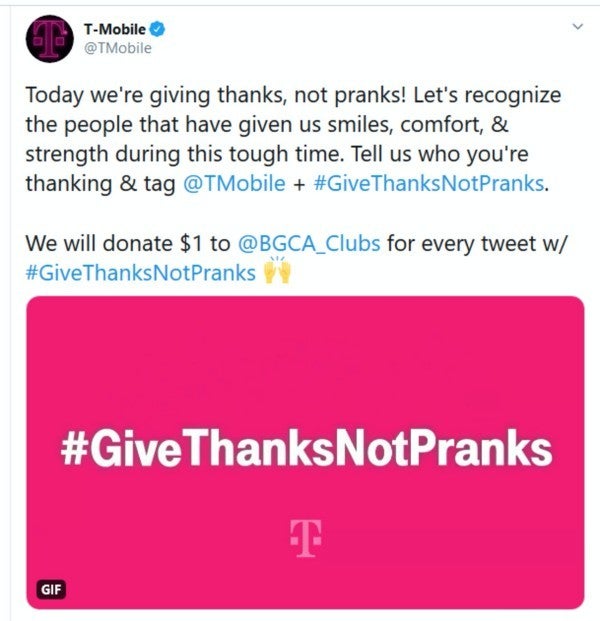 [tweet_box design="box_09″ float="none"]Communication Lesson Learned: Show empathy and understanding of consumers during times of crisis. Adjust marketing campaigns to reflect not only your brand tone but the tone of the times, as well.[/tweet_box]
Improving Customer Experience
As retail companies continue to grapple with questions surrounding COVID-19, they will need to find innovative ways to reach and connect with customers. The key is to communicate effectively by providing essential information that is clear and easy to understand across all the channels customers use for communication and engagement.
Need help getting your COVID-19 messaging crafted for consumers? Reputation.com is here for you. Access our Resource Page today for tips on COVID-19 communication strategies.