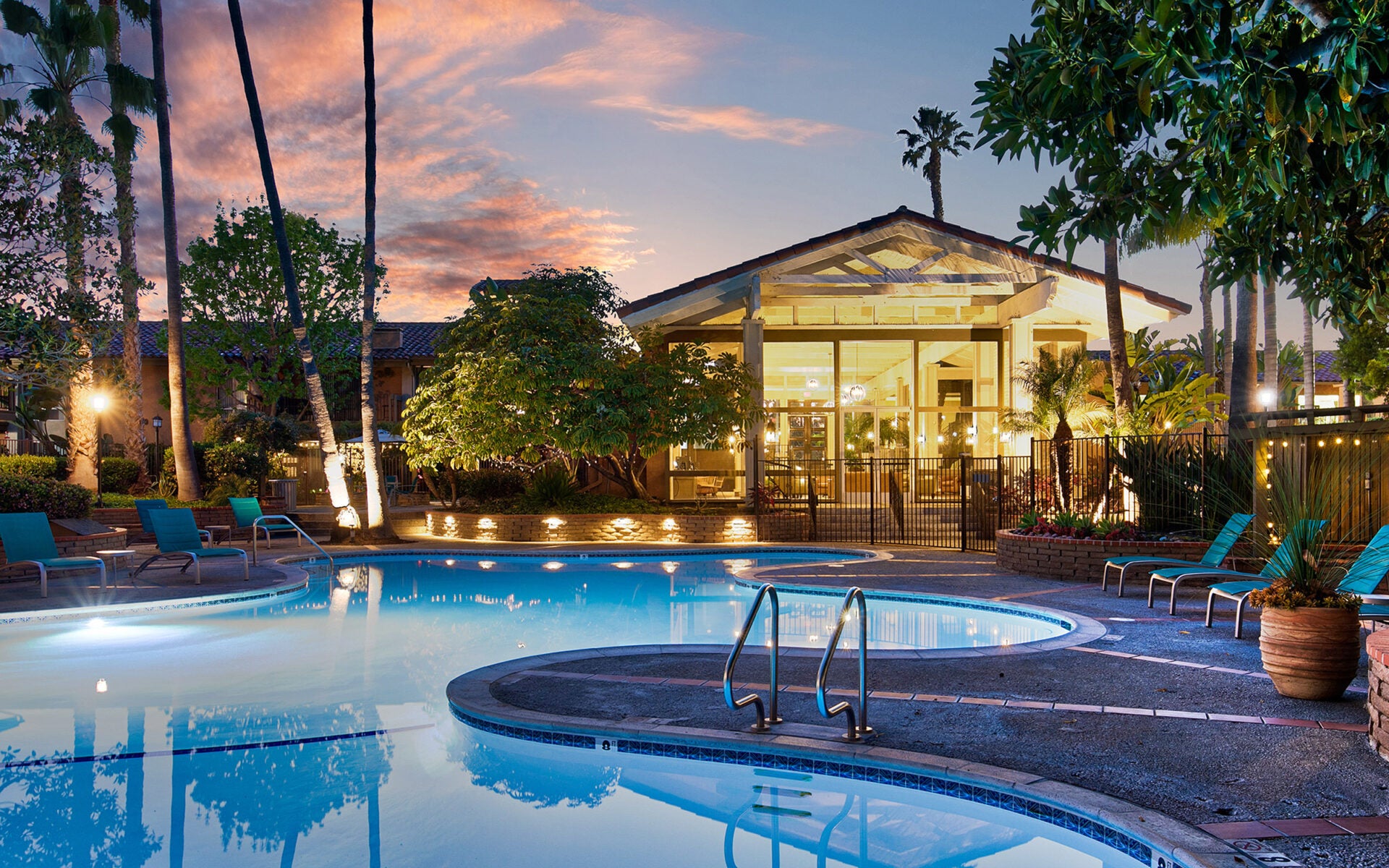 How E&S Ring Uses Feedback to Create an Integrated Customer Experience
Increased Reputation Score from 647 to 805
Improved Google ratings from 3.5 to 4.5
Achieved a 95% review response rate
Feedback matters when it improves the entire customer experience. Learn how leading property management company E&S Ring worked with Reputation to create a resident feedback loop across all the company's locations. This resulted in the company making a big improvement in its star ratings and Reputation Score!
About E&S Ring
Lush landscapes. Sun-kissed marinas. Idyllic swimming pools. Garden-style apartments. Those are some of the hallmarks of any property managed by E&S Ring Management Corporation. For three generations, this family-owned company has provided white-glove service to property residents in prime California locations. E&S Ring does more than rent apartments. It provides a peaceful oasis through 24 multifamily communities and marinas in the most desired neighborhoods in Southern California and the Bay Area.
The Challenge and Opportunity
E&S Ring had been delivering exceptional service to residents for several years. In 2019, Director of Marketing Cassie York came aboard and brought with her lessons learned from managing customer feedback in industries outside property management. She brought to Reputation a mandate to strengthen the customer experience across the entire journey. For instance:
How could E&S Ring boost Google ratings, given that renters often start their search there?
How might E&S Ring improve the customer experience, from move-in to feedback collection? Every interaction with a resident should be an opportunity for improvement.
How could E&S Ring's team members learn from each other to improve performance across all their communities?
Reputation was up for the challenge. Based on our work in the property management industry, we possess deep insight into all the different ways a location can improve the experience from the moment a resident searches for a location to long after they move in. 
By encouraging residents to leave reviews on Google, we activated the silent majority – those residents who are satisfied but don't leave a review. We needed to implement a structured approach to train and reward property managers to ask for reviews."

Cassie York, Director of Marketing at E&S Ring
The Solution
Reputation and E&S Ring examined every aspect of the resident journey. We identified immediate opportunities to improve the experience — such as resident move-in day, which can have a big impact on a location's reputation depending on how the experience is handled.
Turning Move-in Day into a Feedback Loop
One of the friction points of move-in day that happens too often is a new resident lacking the paperwork required to complete a move-in. This can lead to a negative experience. To avoid new residents arriving without paperwork and causing delays, Reputation suggested E&S Ring use a text-based notification system with a move-in checklist.
We also helped E&S Ring improve how it solicits feedback when a resident moves into their new apartment:
Upon move-in, residents receive a "Welcome Home" greeting that encourages them to review their experience on Google, leading to more reviews and visibility on Google. 
After move-in, residents receive an email asking them to provide insights through a survey. The survey also invites them to suggest specific improvements. If they offer a negative review, they are encouraged to contact E&S Ring to discuss how their experience can be improved.
We also:
Extended the feedback loop to other crucial touchpoints, like maintenance and move-out. If a resident left, we investigated whether the reason was beyond E&S Ring's control or if the company could have improved the experience.
Trained and rewarded property managers to learn how to ask residents to review their rental experience on Google.
According to Cassie, "By encouraging residents to leave reviews on Google, we activated the silent majority – those residents who are satisfied but don't leave a review. We needed to implement a structured approach to train and reward property managers to ask for reviews."
Better Visibility
Feedback becomes more powerful when the entire business learns from it, not just one property. So, Reputation designed an analytics dashboard to give the company visibility into its performance across all 24 communities. This is how each community learns from each other, and Cassie obtains actionable insight across the entire company as well.
The performance of each community is assigned a Reputation Score, our CX metric that takes into account factors such as renter sentiment, review volume, and how well a location responds to its reviews. The dashboard also uses analysis of review sentiment to chart specific strengths and weaknesses of each location.
The dashboard showed that delivery people had trouble finding apartments due to the complex pathways, leading to misplaced packages. Using a third-party mobile app, suggested by Cassie, solved the issue and enhanced the resident experience at a lower cost than installing signage.
Cassie receives alerts only when maintenance ratings fall below a certain rating threshold. That way, she can address issues that require immediate follow-up before they escalate. When a property is flagged with a lower-than-expected maintenance report, Cassie sends the results immediately to the location's portfolio manager, business manager, and maintenance manager.
"The Reputation dashboard makes it possible for us to study every touchpoint in a systematic way to understand what residents need," she says.
Reputation has made it easy and effortless. They are on the cutting edge of technology. They are very forward-thinking. They educate me on new technologies and developments that help me with my job. Using the platform has systemized how we manage reputation. Now we are looking at actual data, not anecdotal evidence, which aligns our goals and operations."

Cassie York, Director of Marketing at E&S Ring
Results
As a result of our collaboration, E&S Ring has:
Enjoyed an overall increase in its Reputation Score from 647 to 805.
Saw its star ratings on Google improve from 3.5 to 4.5. According to Reputation research, 55% of potential renters won't consider touring an apartment unless it has a star rating of 4 or above – and 88% of people read reviews before touring.
Realized a 95% review response rate.