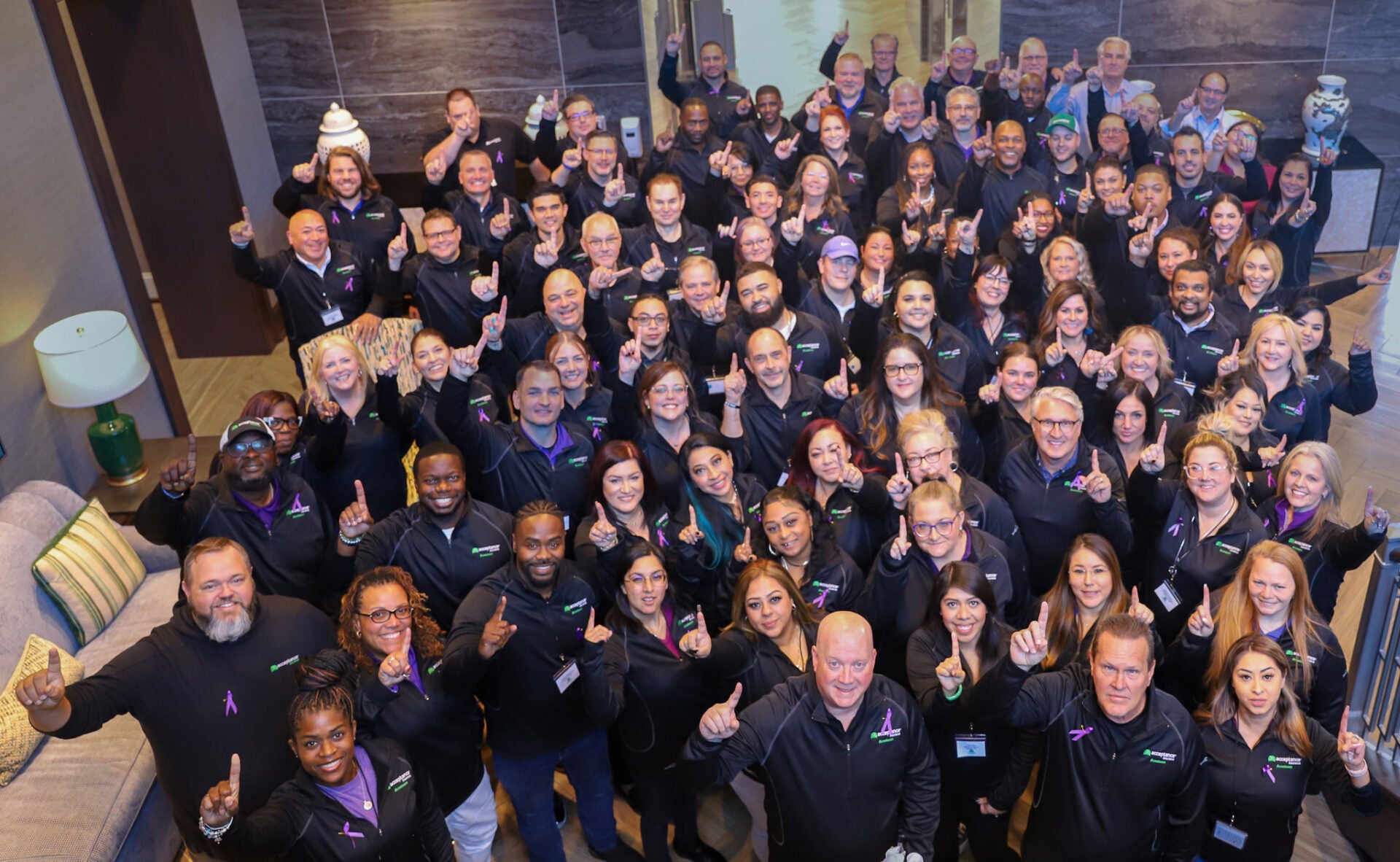 Elevating Online Brand Reputation: How Acceptance Insurance Redefined Customer Relationships and Transformed Business Success
Achieved a remarkable average star rating since partnering with Reputation at 4.8.
Achieved an impressive Rep Score range of 800-900, with 91% of locations scoring 800 or higher.
Increased annual review volume by 27% from beginning in 2020 – 2023.
Neighborhood Insurance Support, Online & Offline
Over the transformative span from 2020 to 2023, Acceptance Insurance emerged as not just an insurance agency but a reassuring neighbor and ally during challenging times. Their journey of becoming an online beacon of positivity and reliability began in August 2020 when they embraced Reputation as an integral part of their business strategy. This pivotal decision aligned seamlessly with their service vision of "Take Care of Each Other" and marked the evolution of their marketing department into a customer relationship management powerhouse.
From Community Partners to Online Champions
Acceptance Insurance, as an insurance provider, understood the value of second chances. With a network of over 700 agents in 300 locations, they aimed to extend their community-oriented approach online.
Listings Performance Since 2020*
Achieved a 72% increase in listing views by year three
Increased phone calls by an impressive 22%
Achieved a substantial 52% increase in clicks to directions from the previous period
Generated a remarkable 65% increase in clicks to the website from the previous period
Demonstrated that "Listing Views" are 2x as likely to lead to "Clicks to Website," outperforming the industry average
*Comparison period is August 2019-July 2020 vs August 2022-July 2023
Navigating the Customer Shift
While online reviews and business listings were part of their marketing, Acceptance Insurance recognized the need for a unified strategy. Their past experience with fragmented tools underscored the importance of streamlined solutions. As they aimed for brand awareness, they recognized the potential of social media and superior customer experience.
"We are committed to achieving team mutuality through the alignment of goals across channels. In doing so, reputation management is now ingrained in our team DNA and serves as the foundation of our current and future customer growth."

Ken Hampton, EVP and CSO
Strategic Impact and Evolution
Acceptance Insurance's transformation was evident in their strategic decisions. By implementing Reputation's solutions for both business listings and reviews across all locations, they centralized their online reputation management, offering real-time support to customers. Through proactive review requests via text and email, they significantly bolstered their review volume and positive sentiment.
Impact on Sales Agents: The Numbers Speak
Sales agents, integral to the business, became the focal point of Acceptance's Reputation journey, showcasing how teamwork at the local level with the activation of over 700 agents was instrumental in their success. The company's concerted efforts to highlight the link between Reputation Score and revenue growth proved to be not just a strategic move, but a testament to the collective dedication of their agents.
As these agents recognized the tremendous value of positive sentiment in shaping customer decisions, the company's revenue experienced a notable and undeniable boost. This achievement stands as a testament to the power of collaborative teamwork and the activation of a united force working towards a shared goal. In essence, the transformation wouldn't have been possible without the synchronized efforts and commitment of each agent, underscoring the pivotal role they played in Acceptance Insurance's exceptional journey
Reputation Score encapsulates all the aspects we champion as a company, spanning from engagement to the precision of our listings."

Rachel Hislop, Vice President of Marketing and Brand Innovation
Embracing the Future
With a solid foundation in place, Acceptance Insurance's vision for the future is promising. Incorporating Reputation Score into the upcoming fiscal year's sales plans signals a continued commitment to delivering exceptional customer experiences and achieving remarkable business growth.
In conclusion, the journey of Acceptance Insurance is a testament to the power of strategic online reputation management. Through a holistic approach that aligns with their ethos of community support, the agency transcended its offline presence to become a shining beacon of positivity and reliability online. The impactful strategic changes they made, guided by the principles of customer-centricity, have not only elevated their brand but also revolutionized their business success with best-in-class Reputation management.