Win More Sales and Customer Loyalty with Messaging
Reputation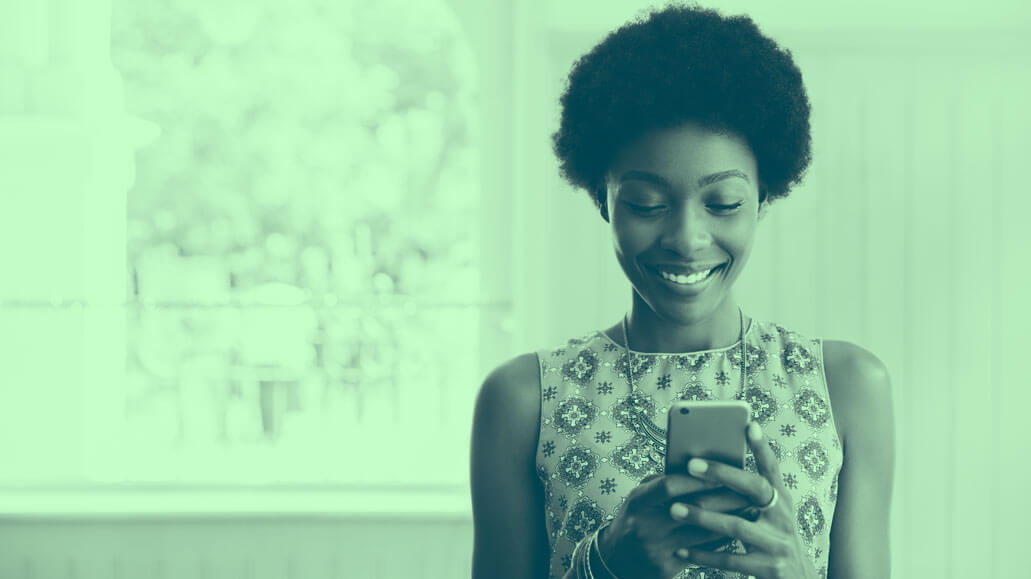 As communication technology evolves, so do your customers' expectations for how they interact with you. They're no longer willing to wait days for a return phone call or email — in fact,
70% of consumers
now prefer messaging a business (instead of calling or emailing) to get faster support. And,
two-thirds of consumers
who reach out to a business via messaging or chat expect a response within just 10 minutes!
Our new product, Messaging, can help you meet and exceed these changing consumer expectations. Take a look at this quick overview of how it works:
Keep reading to learn more about how Messaging can boost your business.
All Channels in One Inbox
You might already be checking and responding to some of your customer messages today, for example, through Facebook Messenger. But many businesses don't realize those messages are there, and those who do often struggle to keep up with them. Each messaging channel represents one more tool Customer Support and Sales teams must remember to log into frequently, to respond promptly to customer inquiries. This complicates workflows and reduces team efficiency.
Messaging by Reputation brings all of your customer messaging channels together in one place, enabling you to view and respond to messages from one central inbox. If your team's already using the Reputation platform to respond to reviews or social comments, all they need to do is click on another tab in the platform — no additional logins to manage!
Currently, Messaging supports responding to messages received from SMS, Facebook Messenger and Google Business Messages. We'll soon be expanding Messaging to pull in messages from Twitter, Instagram, WhatsApp and more.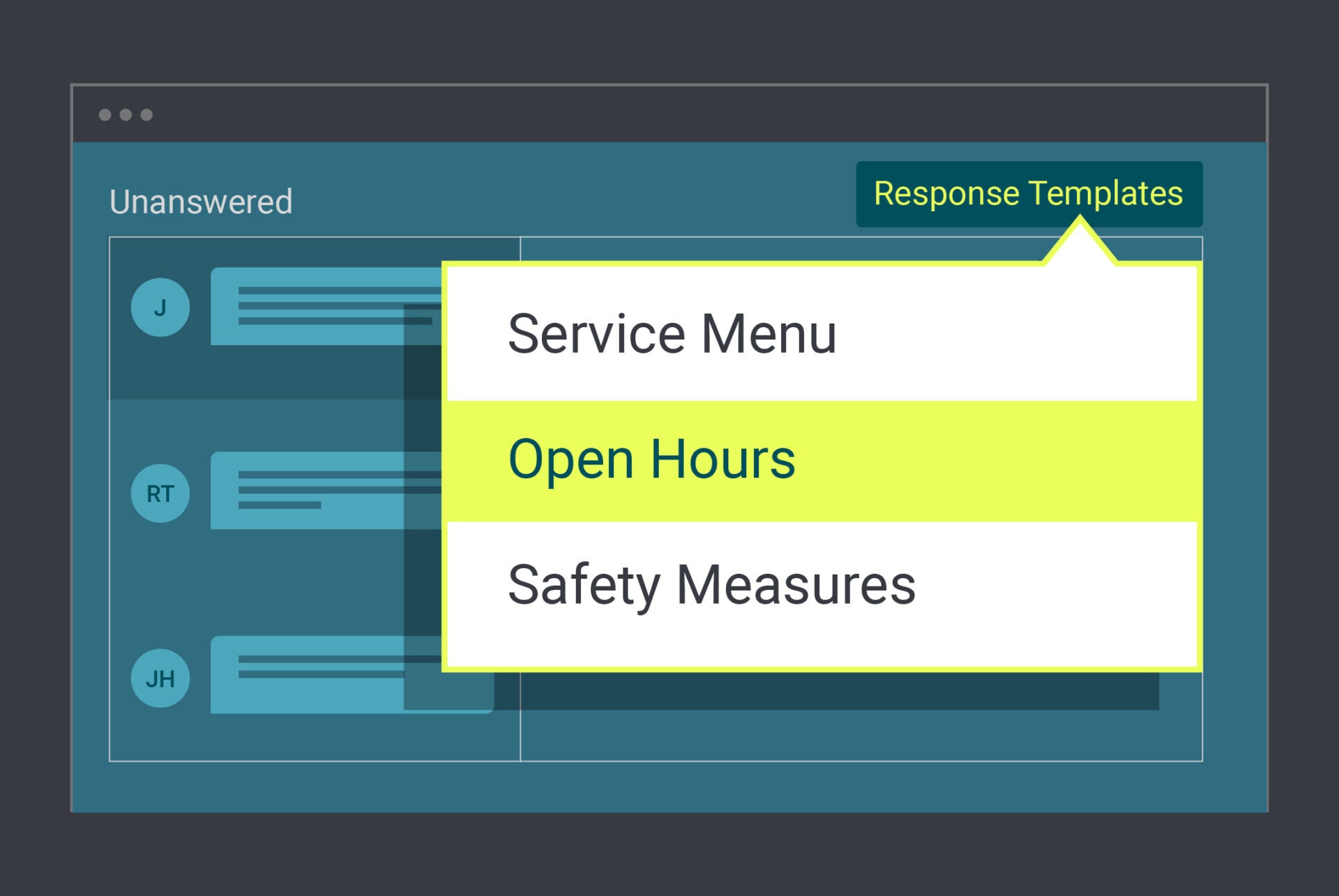 Automate and Track Your Conversations
Once you start proactively monitoring your messaging channels, you may find that customers often ask the same questions — about menu offerings, hours of operation or safety measures, for example. Messaging enables you to create Response Templates to scale your responses and quickly answer frequently asked questions. Templates can include emojis, images or even .pdf files to provide thorough information and increase engagement.
Messaging also includes several features to streamline message response efforts and help teams work collaboratively when addressing customer questions. For example, you can easily filter conversations by topic and assign inquiries to the correct team. Add internal notes to track and share helpful context, mark conversations as "Done" and even end conversations with a review request to encourage customers to share their positive experiences.
As with all solutions in the Reputation platform, Messaging comes with reporting, so you can track your team's response rate, time-to-respond and time-to-resolution, and work to continually improve those metrics over time.
Messaging Improves Your Reputation
Not only does Messaging help you respond to and engage with customers quickly and easily, it also improves your Reputation Score. We conducted a study analyzing the customer messaging behavior and performance of 300+ automotive dealerships throughout Q1 2021. We categorized the locations into two groups: High Performers (with higher response rates and faster response times) and Low Performers (with lower response rates and slower response times).
The average Reputation Score across all locations increased during Q1, suggesting that engaging with messaging to any degree increases Reputation Score. However, when comparing the increases seen by High Performers and Low Performers, High Performers achieved a 2.3X greater Reputation Score increase than Low Performers. This suggests that the more you engage via new customer messaging channels, the more positive change you'll see to your online reputation and business growth.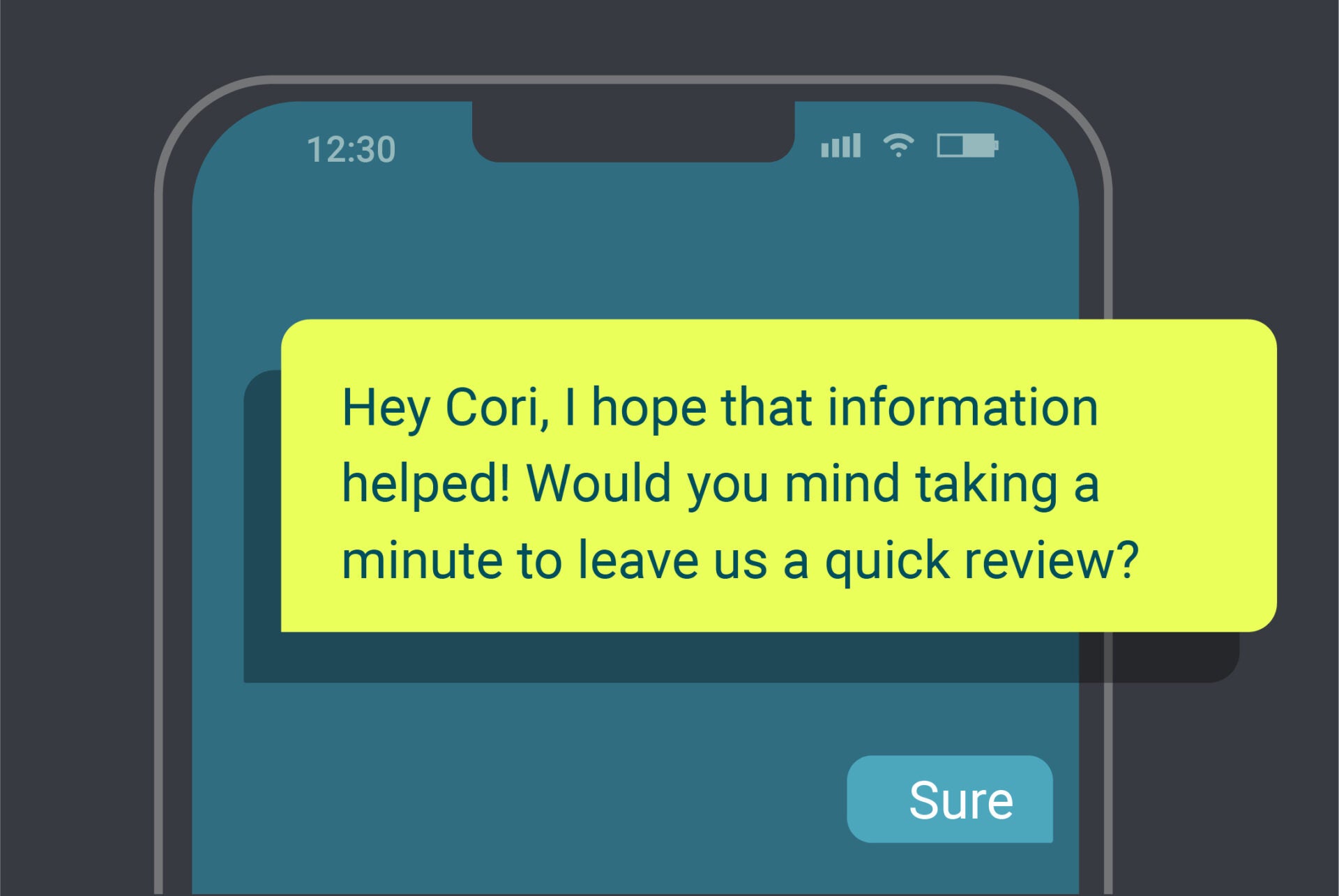 Text More, Talk Less
Your customers are spending more and more time on mobile, and they're increasingly relying on text messaging, Facebook, Google and other channels to reach you. Don't miss out on these important sales and customer retention opportunities!
If you're interested in adding Messaging to your Reputation account, please reach out to your Customer Success Manager for more information. Not a customer yet? Email sales@reputation.com, and one of our team members will be happy to give you a demo!