The Covid-19 Vaccine Is Here — What's Next for Healthcare Leaders?
Reputation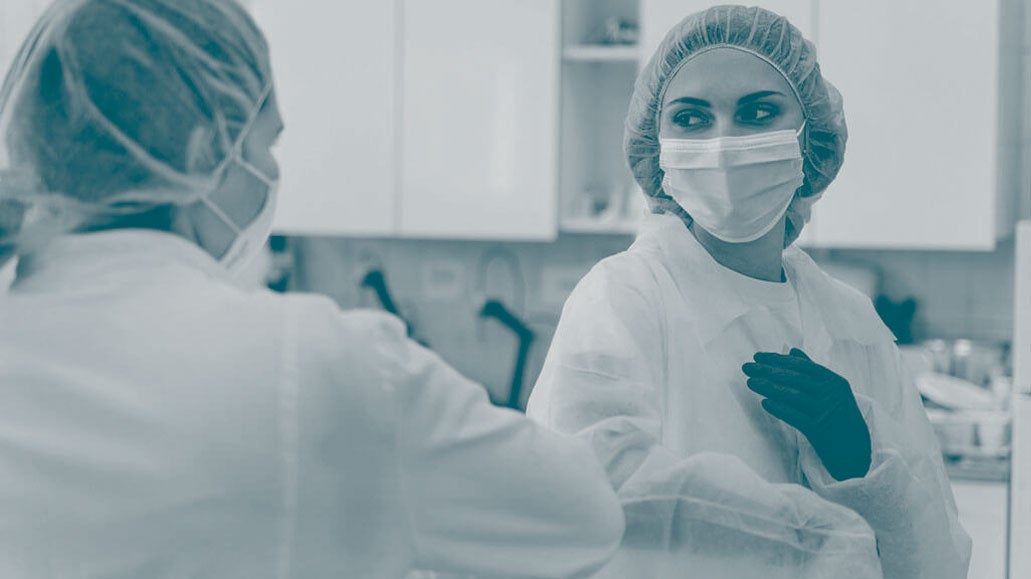 Across the U.S.healthcare leaders are finally seeing some relief as the number of new COVID-19 cases continues to decline. At the same time, however, they are faced with a new challenge: how to manage distribution of the vaccine within their communities. Now that the vaccine is available to anyone over the age of 16, healthcare organizations are focused on getting as many people vaccinated as possible. However, there are some barriers for many consumers to get vaccinated. It's important to address those barriers head-on where people learn about your vaccination program, including your website and Google My Business (GMB) listing, including:
Preparation

. It's not always easy for healthcare consumers to know how to get started with the vaccination process. They're probably visiting a healthcare provider's website and GMB listings with

a lot

of questions, including what vaccines are available at a provider's location? Does a consumer need to be a registered patient at a provider's location to even get a vaccination there? What will the experience be like, and how many visits are needed? It's best to hit all these questions — and many more — head-on with a dedicated website landing page that includes an easy-to-use sign-up form.

This example from a provider

demonstrates how a facility greets website visits with a convenient pop-up window inviting visitors to schedule their appointment and get answers to their questions. Clicking on the window takes visitors to a landing page that helps healthcare consumers get started with the process, including answering their likely questions. 

Transportation.

For many healthcare consumers, getting to an appointment is a challenge. Make sure to include transportation options such as rideshare or the nearest public transportation stops on Google My Business and your own website. For those who live in a rural area, a visit to a primary care office or other vaccination clinics may require several hours of time to devote to travel. Build-in some scheduling flexibility to accommodate those who may be running late for a vaccine appointment.

Services Information.

During the acute stages of the pandemic, many providers made temporary changes to hours of operation or services available at certain locations. If you haven't reviewed your online presence recently, do a detailed audit of what is out there to make sure the information is up to date with your latest protocols, hours and services.

Wayfinding and Protocols.

Keep in mind that many patients have not been to their healthcare provider in a year or longer, and they may have trouble reorienting to new protocols and directions. Once a patient has arrived for their vaccine appointment, they may find that you have temporary signage directing them to a different waiting room than they have used in the past. Perhaps you're requiring all patients to go through an initial screening before they may enter the building. Provide detailed communication to patients so they know what to expect when they arrive.
Patients are keen to access any information about the vaccine, making your website, social media and Google My Business listings a vital source of information. Here are a few tips for how to optimize these channels.
Online Channels: Your Front Line to the Public
Many healthcare providers have experienced a spike in calls to the call center. One way healthcare organizations are working to reduce the strain of call volume is to provide timely, proactive updates online.
Publish vaccine-related information via the Posts feature on Google My Business. Not only are Posts a way to share announcements, they also help improve your listing's visibility in Google Search.
Combat misinformation on social channels. While caregivers have been fighting Covid, healthcare communicators have been battling the spread of misinformation online. Be diligent with your responses to the public, and don't hesitate to block users who begin spamming your page with anti-vaccination comments.
Monitor online chatter such as reviews and social media comments for consumer sentiment and topics. By listening to what your patients are saying, you can identify the areas of concern or confusion. Armed with this understanding of how patients are feeling, the marketing team can develop messaging and social media content to help combat fear and correct any misinformation.
Q&A: A Valuable Vaccine Communication Tool
Publishing frequently asked questions about the vaccine and availability on your Google My Business listings and websites makes it easy for consumers to find this information when they are looking for it.
The Q&A feature on Google My Business was built to manage frequently asked questions at scale. In addition to responding to questions from the public, you can use the Q&A section to proactively share questions and answers you anticipate people may ask. The Q&A format is optimized for search because Google crawls the web for answers to serve to users asking questions. Work with your clinical and legal leaders to ensure your answers are carefully reviewed and vetted, then published simultaneously across your website, Google listings, and social media.
Consumers are searching for vaccine information online, and they want to know where and how to get it. Bring all of your Covid-19 related information and access points into the Google Knowledge Panel via your Google My Business listings. A patient can easily get answers, schedule an appointment, or start a virtual visit right from the Google search results.
More Google Features
According to Google, searches for "vaccines near me" have increased 5x since the start of 2021. To help people access timely, accurate vaccine information, Google released several features to help healthcare organizations respond to Covid-19, including new Google My Business attributes for healthcare locations and providers to update operational and safety protocols.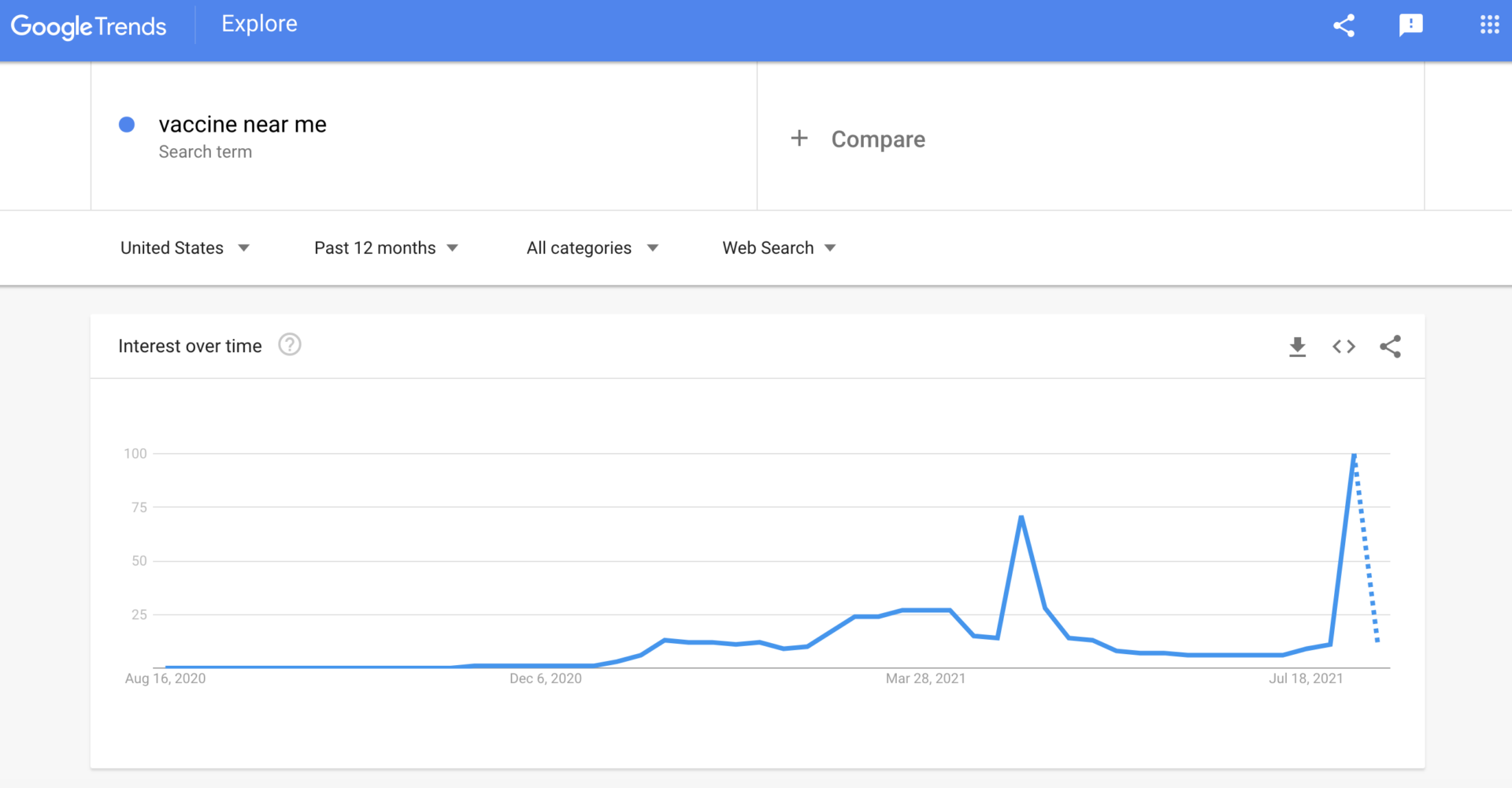 Additionally, Google is now enabling vaccine administrators such as pharmacies and clinics to "alleviate communication burdens, reduce the volume of incoming calls, combat potential misinformation, and boost customer satisfaction" by using Business Messages, a conversational messaging solution.
Reputation Can Help
Covid-19 has put healthcare in a crisis and has changed the way consumers access care. Is your organization ready for the future of patient experience? Reputation offers a complete reputation and patient experience platform – enabling your locations and providers to rank higher in online search, acquire more new patients, and analyze feedback data to make operational improvements. Contact us for a demo today.
THIS ARTICLE WAS UPDATED ON MAY 4, 2021 TO REFLECT THE LATEST INFORMATION AND RECOMMENDATIONS.